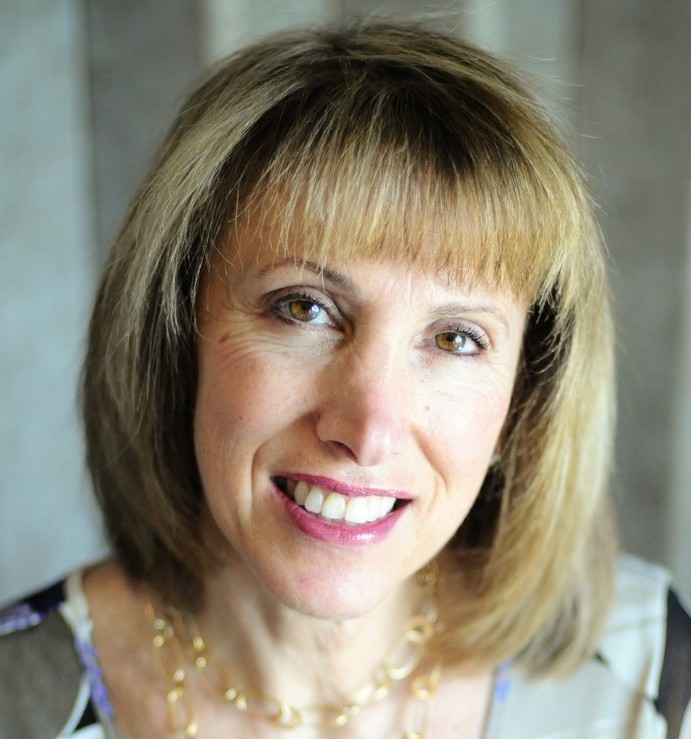 Can we start with a little background information? Where are you from and what is your current role?
I am from the Boston, Massachusetts area.  Currently I am Executive Director of the American Society of Administrative Professionals and a Director of the annual Administrative Professionals Conference.
What is your background?  
I graduated Boston University's College of Communications, majoring in Mass Communications and Marketing.
After college I worked for Stride Rite Corporation in their retail advertising department – they are a big US manufacturer and seller of children's shoes, and other brands like Keds  and Sperry.   It was a great first job.  I was a kid with a huge budget who got to buy over a million dollars-worth of balloons and toys for all of their children's shoe stores!  I learned so much about advertising, marketing and the inner-workings of a big US corporation.  From there, not being further interested in the cut-throat world of advertising, I transitioned to the tradeshow and conference industry.
How did you become involved with Assistants? 
It was a huge stroke of luck!  After positions in advertising and marketing, I joined the company that produced COMDEX, which at the time was the biggest technology event in the industry.  I started as a Conference Manager and worked my way up to VP of Conferences.  From there I was asked to consult, then direct, the annual Administrative Professionals Conference.  I was hooked!  Seriously, there was such a "click" when I began to understand the critical roles APs and EAs play in their organizations. I felt that they worked so hard yet so often went unrecognized and unrewarded.  Along with my team, we made it our mission to develop programs and content to help them get the recognition and training they want and deserve.
After about a year or so it became clear that we had a fantastic opportunity to better serve and support the challenges and unique training and resource needs of Administrative Professionals and Executive Assistants.  That is why we launched the American Society of Administrative Professionals (ASAP).
You are best known as the Group Event Director responsible for the Administrative Professionals Conference in the US – one of the biggest conferences for Administrators on the world . Tell us about some of the challenges of running an event like this.
I think the biggest challenge is making sure we exceed our own high standard of creating fresh, timely, relevant  learning sessions—every year! And not just sessions we think they will like – sessions we KNOW they want and need.  We survey extensively and work with advisory boards to make sure we are really tapping into their needs.  We also have to make sure we balance networking, motivation and fun on top of a lot of learning!
The other challenges are the work that goes into making sure our conference venues are large enough for our program, have enough sleeping rooms for everyone, and are affordable, safe and can deliver menus that will cost-effectively satisfy about 1400 discerning pallets!  Food is key!
What lessons have you learned in your time as Event Director? 
How much time do you have? Seriously, I have learned so much, thanks mostly to the outspokenness and honesty of our administrative professionals who attend the APC conference and participate in our Webinars, Certification, etc.  They are very clear about what they love and what they don't. I think the one thing that always stays with me is how incredibly appreciative admins are for the experience we provide to them at the APC.  That's what makes my team really tick.
How important do you think Associations and networks are to the career of an Assistant and why?
Incredibly important.  The need for quality training, career guidance and resources is huge and so important for career growth.  But so is the need for admins to learn from their peers, tap into mentors, and be a part of a dynamic community.  Belonging to a community is so uplifting and energizing.  No one wants to feel like they are alone.  That is why ASAP membership is free  –  community needs to be within easy reach.
The ASAP, like most Associations, is making sweeping changes currently in order to attract a new generation of Assistants. Tell us a bit about this?
We know that the more senior an admin is, the more likely they are to have the clout to get financial approval to attend training events, sign up for certifications or even take a webinar.  We have developed some really great programs to help younger admins overcome these hurdles.  Also, younger admins have different agendas when it comes to what they need to learn as well as how they want to learn.  I think it's also important that the senior admins who do have clout, help the up-and-comers tap into resources as best they can.
What are the main changes you have seen in the time you have been working with Assistants? 
They have really evolved into roles that were previously held by middle managers.
In addition to their traditional roles, they are shouldering more responsibility for project management, office-tech front-line support, employee management and supervision, budgets and so much more.  They are business partners to executives and the teams they support.  Some Executive Assistants even have titles like "Chief of Staff".  That's quite telling.
Something else worth mentioning, we now see many more male APs and EAs joining ASAP and attending the APC.
What inspires and motivates you?
I'm inspired by the APs and EAs we serve.  I mentioned how appreciative admins are and how hungry they are to be trained and rewarded.  When my team arrives at the Administrative Professionals Conference every year, they are like rock stars!  We all spend 4 days talking to and interacting with the attendees, gathering feedback and really just enjoying their energy.  By the time we leave the conference we have learned so much that we can't wait to start on the next year!
What advice would you give someone just starting out as an Assistant?
Be your own champion and make sure you get the support you need to be productive and to grow your career.  If you need a mentor, get one; if you need training, prepare a presentation to justify it to your boss.  Take advantage of certification opportunities.  While admins are obviously not required to become certified, studies prove that certification can have a huge impact on their overall credibility, careers, and salaries.
So, what's next for Judy Geller? Where do you want to be in 5 years' time?
It's hard to see that far out, though I'm sending my baby off to college next year!  Professionally I still have much more I want to do with APC and ASAP, and I am so lucky to work with an amazing team who are as invested in the success of APs as I am.