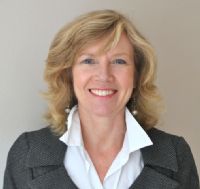 Can we start with a little background information?
I started my career in a large law practice as Executive Assistant spending over 15 years working in both legal and auditing firms supporting senior Managing Partners and directors at an executive level.
I then moved to the public sector in a marketing and business development role before establishing my own freelance training practice. I have over 10 years experience in training delivery in multiple business sectors for corporate and government/public sector delegates including legal, banking, retail, manufacturing, engineering, pharmaceuticals, county councils and the NHS.
Where are you from?
I was born in the UK but spent my childhood and part of my adult life in South Africa, initially in a small town called Ladysmith in Kwazulu Natal and then in Johannesburg. I returned to the UK 15 years ago and now live in Cheshire.
What is your background?
See above
You are currently working with the Institute of Directors on a new course: how did the idea for this course come about?
While working with Executive PAs as a trainer, facilitator and coach, it became apparent that there was a need for a high level Executive PA course which would meet the needs of senior PAs working at director and board executive level. The course is unique in that it covers four essential areas: corporate, governance, finance, and strategy and leadership, to broaden the PAs understanding of the role and responsibilities of the board.
What do you think the introduction of this course means in terms of recognition for the Assistant role?
This is the first time the IoD has offered any training outside the role of the director. This clearly illustrates their acknowledgement of the importance of the role of the Executive PA in support of directors and senior officers.
What are the main changes you have seen in the time you have been in business?
The role of Executive PAs has changed considerably in that they are taking on more responsibilities that have a direct impact on the success of the organisation. The approach to training PAs has also evolved. When I first went on a training course it was very much "chalk and talk" whereas when I deliver training now I build in a great deal of interactivity, participation and peer-to-peer activities.
What inspires and motivates you?
I am inspired and motivated by the positive results that great training can achieve, and the appreciation of delegates who have gained professionally and personally from the experience.
What has been the highlight of your career so far and why?
Winning an award for the Highest Public Score for delegate feedback. This was particularly thrilling because it was recognition of my training skills by the people who matter – the participants.
What are the main challenges facing you at the moment?
Meeting the challenges of the continually evolving training environment, for example, the growth of online virtual training. My other challenge is maintaining the right work-life balance; I love training but I'm also very protective of time with my family.
What advice would you give someone just starting out in business?
Be clear about your goals and objectives, and have confidence in your own abilities.
So what's next for Janet Ashford? Where do you want to be in 5 years' time?
I'm a believer that you never stop learning and I want to continue to widen the scope of the training that I deliver. Also, when both of my children have gone to university, to spend more time exploring exotic places!"