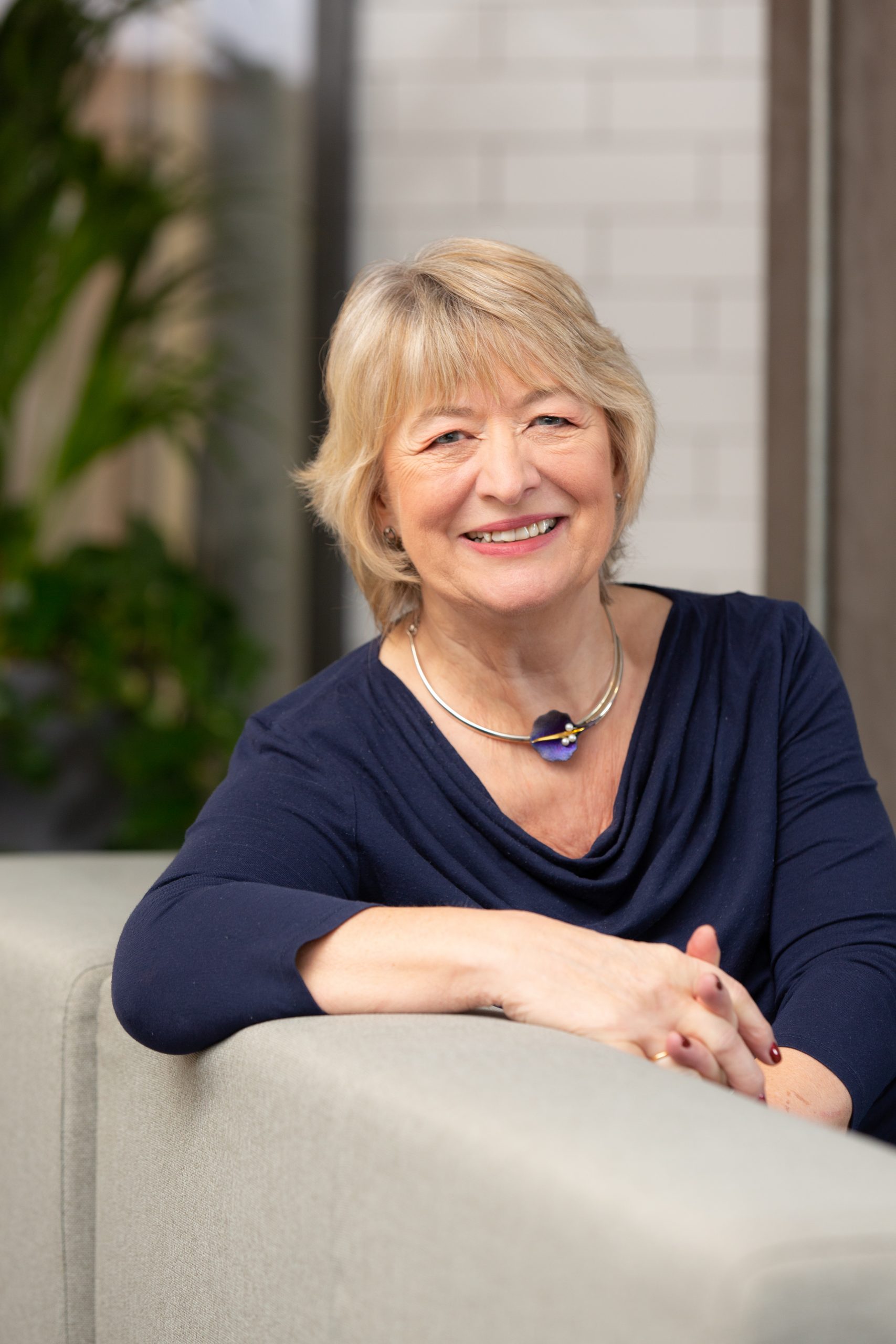 Heather Baker is an International speaker, trainer and author, and the creator of the BakerWrite speedwriting system
Can we start with a little background information? Where are you from?
I was born in Yorkshire, in the north of England, but my parents moved to South Manchester when I was three years old. With the exception of five years in France in the 1980s, I have always lived here and consider myself a true and proud Mancunian!
What is your background?
I am the only child of two only children. From the age of three until I married, I was brought up living in the school where my father was headteacher and my mother matron. It was a residential school for disabled children and so I lived with about 70 other boys and girls – who all went home in the holidays.
My parents wanted to escape work during the holidays and so we three would set off in a caravan to Europe for six weeks in the summer. I made the most international and amazing friends (some of whom I'm now connected with on Facebook). It also started my love for languages and travel.
Our house was always full of people – children, teachers, childcarers, medical staff – and there would often be crises due to illnesses or some just very funny things. Never a dull moment.
I went to local primary and grammar schools and, as soon as I was old enough, started getting part-time jobs. As a teenager, many of my friends would come and meet up with the children at the school. The boys would play football together; it was a very inclusive time. One New Year when I was 15, when all the children had gone home, we cleared all the beds out of one of the dormitories, put in chairs and tables and had the best party ever!
In 1976 I started working as a barmaid in a local pub; I met my future husband there and we were married in 1979. We continue to be very happy together (despite a few difficult times – which actually strengthened our relationship), and have two beautiful daughters now in their 20s – Ailsa, a dance teacher and choreographer, and Erin, an admin assistant (who also dances for fun).
How and why did you become an administrative professional?
I was far too interested in boys! At 14 I wasn't doing too well at school (boys and the strict discipline of a girls' grammar school which automatically made me want to rebel); I was put in the lower set. The top sets did Latin and the lower sets did shorthand and typing (this was the 1960s!).
During Easter or Christmas breaks I would then work as a "temp" in offices, whilst my Latin friends were stacking shelves at supermarkets. I really enjoyed the office life and got some great gigs.
However, I made it to the sixth form and, as my dad (whom I adored) suggested, I went to teacher training college to major in French. After six months I realised I had made a huge mistake – and I couldn't stand children! Without telling my dad I applied to do a bilingual secretarial course and got a place. Of course, I had to tell him at some point. His comment, being a true Yorkshireman, was, "What do you want to be a b*****y typist for?". That was the first time I became aware of the stigma attached to administrative roles.
I loved the course and very soon my father realised what a great choice of career I had made. Even more so when he saw the types of roles I could do.
As a student I did a lot of temping at ICI Pharmaceuticals (now Astra Zeneca) and, on leaving college, was delighted to be offered a full-time, bilingual role there. I started in the Middle East & North African sales group and then moved to the European sales department. That was a great job and involved travel to Germany and Switzerland to organise Marketing Managers' Conferences. We also, twice a year, administered medical symposia for European doctors at the colleges of Cambridge University.
In 1984 Ian and I decided to have an adventure and moved to France. I got a job as PA to the Directeur Commercial of Cognac Hine in Jarnac and Ian played rugby. One evening I had too many oysters and nine months later Ailsa was born, followed three years later by Erin. I love children now.
For various family reasons we moved back to the UK after Erin was born and I worked briefly for Hewlett Packard. In 1990 I was delighted to get the job of PA to the Head of Entertainment of Granada Television. Later I worked for the Director of Business Affairs who eventually became the Managing Director of the Granada Media Group.
This was an exhilarating and very stressful ten years for many reasons. So much of what we talk about on my courses is based on my experiences, good and bad, during this time. My MD, Jules Burns, was also a terrific mentor – and still is.
You are currently one of the most successful trainers of administrative professionals in the world. How did this come about?
Thank you. Whilst I worked for Jules his role changed dramatically and consequently so did mine. He wanted me to have some training but there was nothing appropriate.
I attended a couple of PA courses but these were usually presented by some guy from HR who'd never actually done the job. I remember leaving one course and thinking, "I could do better myself". That's when the idea started.
The last few years with Jules were spent half in Manchester and half in London. He decided to move to London but I wanted to stay in Manchester. I was offered production roles but I knew my life was in the PA world. A colleague, and now top business consultant herself, Fliss Bridgewater, said to me one day, "Heather, what would you really like to do?" "Someone," I replied, "who has actually been a PA should be training PAs"… and the rest is history.
Part of my redundancy package was to train as a trainer and I established Baker Thompson Associates in January 2000. I started doing some IT training and working in local colleges and eventually began getting work with other training companies and then my own clients.
In 2006, I was invited to facilitate some courses in Dubai and that led on to doing courses in Abu Dhabi, Kuwait, Qatar, Saudi Arabia. In the meantime, I had been invited to Kuala Lumpur and later Singapore and Shanghai. This year I went to Australia for the first time.
I am the creator of the BakerWrite speedwriting system and wrote the book on this. I was very excited when Pitman Training bought a licence for BakerWrite and now offer it in all their UK training franchises. There are other licensed trainers too around the world.
My next book Successful Minute Taking; Meeting the Challenge is also used by the Pitman Group as the basis for their self-study book. My third book is Successful Business Writing. All three books are regularly in the Amazon top tens.
In 2008 I qualified as an NLP Practitioner (neurolinguistic programming) and I recently became a Prince's Trust Business Mentor. My training is very much discussion based so that people can talk about their specific issues. Every PA is different and every manager is different; there can be no common solution for everyone.
I aim to give everyone a chance to share good practice and find potential, viable ways to continually improve. And, of course, we have good fun too.
You seem to be in a different country every week at the moment. What are the highs and lows of travelling like this?
Three lows: miss my man, queuing for security and waiting for baggage; everything else is brilliant – particularly the Emirates airbus.
What inspires and motivates you?
So many things and people – great speakers, super entrepreneurs, committed and tenacious workers, talented people, creative minds, generosity, tolerance, kindness – and happy delegates. Oh, and paying the bills!
What has been the highlight of your career so far and why?
OK, this is like "Desert Island Discs" where they make you pick one of your 10 choices. This is it: sitting on the Emirates flight back to Manchester from Dubai after my first ever course there, having received amazing feedback and being asked back again. It was a real high – 38,000 feet high, I guess!
What are the main challenges facing the profession at the moment?
We are really making some headway with the perceptions of administrators of all levels, but there is still some way to go.
There are some fantastic initiatives around the world to raise the profile of PAs and administrators. It is a career choice, a valuable role, performed by true professionals with exceptional skills. Administration is the backbone of any organisation; they are the shop window, often the first people clients have contact with. They should be valued and developed for them and for their companies.
Technology, of course, is a real challenge too. We are at the birth of these new tools and still need to find ways to work with them whilst protecting everyone's mental and physical well-being.
What advice would you give someone just starting in the role?
Go for it. Take and make opportunities whenever possible. Never stop learning. Network, keep an open mind, stay focussed and take up yoga.
So what's next for Heather Baker? Where do you want to be in five years' time?
If I am still doing what I do now I will be very happy. I want to continue to develop myself so I can continually improve what I offer. I'd like to write more books, travel more widely, see my Prince's Trust mentee succeed and take on more mentees.
I want my family to be happy and successful (and world peace).