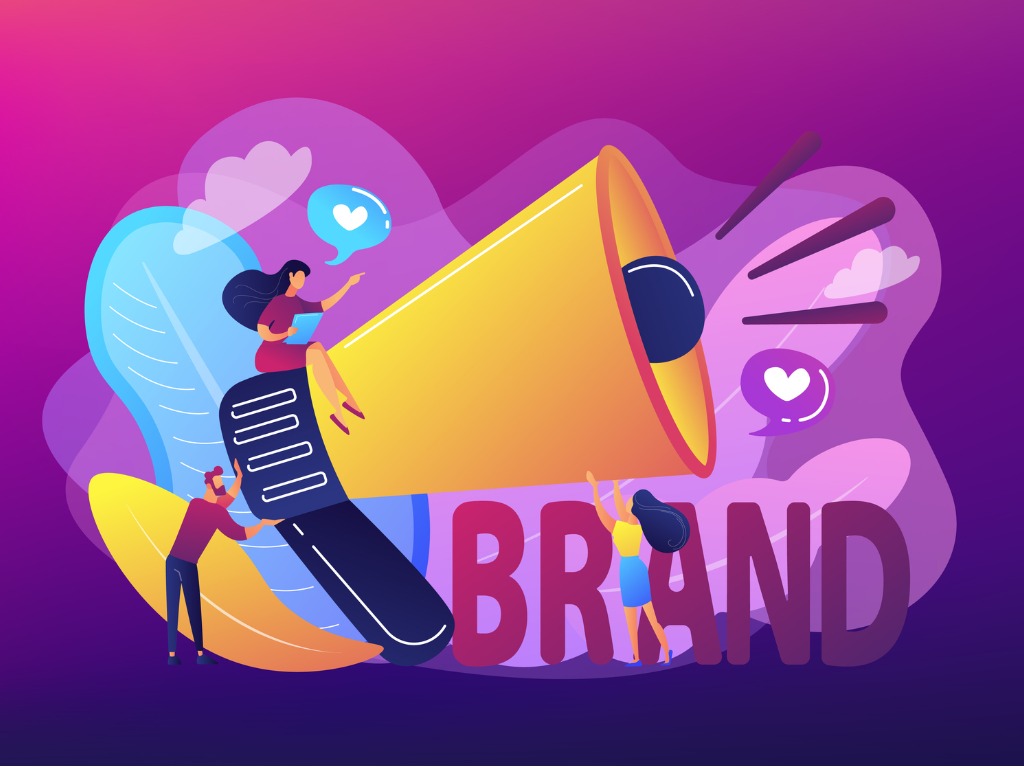 Christina Maag details her top tips for procuring branded merchandise and working with a promotional products company
When learning the skills that make a great Assistant, procuring branded merchandise is often overlooked. How many times have you been asked to get a client gift or branded items for your company's event?
What kind of merchandise do you need?
You want your branded merchandise to represent your company's values and vision. Above all, you want the receiver to value the gift, no matter the price, and use it so they can be reminded of the event and/or company when they use it.
There are many ways to get inspiration for branded promotional products. You can follow hashtags such as #promotionalproductswork, #brandinginspiration and #corporatebranding on different social media platforms.
Key points to consider when choosing promotional products that fit your budget include:
Perceived value from the receiver
Usability
Quality
Production time
I can't stress enough that quality over budget reflects your company. If you are unsure of a product's quality and have the time, request a sample. How many free water bottles have you received? You probably have a cabinet where they all go to live, except your favorite one.
You want your branded promotional item to be the "favorite" item among similar merchandise. Not only does it represent your company, but it also garners more brand exposure and recognition if the person is using it regularly. Thinking of your company every time they use it!
You don't have to give the same notebook, water bottle or pen. There are thousands of items to choose from that will fit your budget and theme. You can get retail brands and co-brand them. You can even create something completely from scratch with full customization!
Working with a promotional products company
While this isn't a taught skill and mostly learned through trial and error, a job well done will be noticed and remembered through the branded merchandise you procure. Whether it be a one-off client gift or 100 branded pop sockets, the process stays the same.
I'm going to break down procuring branded merchandise in easy to follow steps. And I will throw in some tips for working with a promotional products company that will help you along the way.
1. Information Gathering
To start you want to get your company's brand guidelines and logos (in vector format – typically EPS or AI files). You can usually get these from your marketing division. What are brand guidelines? They outline in what instances to use which logos and what font and colors are associated to your brand.
Don't panic if you don't have brand guidelines, they are not necessary to move forward! If you don't have a vector format of your logo it's not a big deal either. I will vectorize a client's logo for them and keep them on file for future projects – for free.
It's good to have these files handy before getting started, along with your budget, quantity and date that you need the items by (also referred to as the in hands date). I use two dates when working with a client; the date of the event and then I back out the in hands date (delivery date) by 5 days to ensure there is plenty of time to work around any hiccups.
There are items that can be produced in 3 to 5 days when you're in a pinch, but this limits what items you can choose from. It's best to start on these 4 to 6 weeks before the in hands date.
What if you don't have anyone to work with yet?
I think asking a colleague or another company's assistant for a referral is one way. I think it's preferable to find a company to work with through referral or proven work versus a Google search. All my clients have found me through referrals.
Collect the following information:
Theme
In Hands Date
Quantity
Budget
Art/logo or ideas for art
Submit this information to your account manager or promotional products contact with any other pertinent information. You may want to start with an email outlining out the bullet points above and end the email with a scheduled time to have a phone call, especially if you are working with someone for the first time.
2. Ideation
You will receive a presentation with options and an art board or items with your branding/art. This will include quantity price breaks, production time and other details. Here is where it gets fun. You may see something off the bat that you know will work for your project. If you don't then you can give feedback during the call you scheduled in your initial email. From seeing the initial ideation presentation, you may feel inspired with other ideas or realize you need to change your budget or other details you initially submitted. With your feedback, you will get a refined presentation and can request a branded presentation as a tool to show the leadership team or decision maker for the project – which adds to your polish and professionalism!
3. Project Management
You're probably used to project management and doing it by yourself. A good promotional products company will collaborate with you, while handling the project management regarding the production and delivery of the product.
To begin the project management phase, you will provide the details and approvals on the project:
Approval of a sales quote – after selecting your item(s) you will receive a sales quote to approve which should include all charges except shipping.
Approval of art and design of the product – once the order is submitted you will receive a formal art proof that you will need to review and either request changes or approve for production to begin.
Delivery date – you will need to confirm the date you want the product delivered by.
Delivery address – you will also confirm where you would like the product delivered, possibly to the hotel or event location to save transit time and hassle.
"Attention to" contact for delivery of the product – you will confirm if you will be the contact for delivery or someone else. Typically, if you are having it delivered to a hotel or conference there will be a contact at the venue that will be identified as the delivery contact.
Once the project details have been finalized you will receive a timeline, approvals and finally the product! Communication is key, so while you sit back and let the promotional products company handle management of the project, make sure you communicate any last-minute changes.
There are many factors that can delay a project.
Art changes – each art change takes around 24 hours to complete.
Out of stock issues – once you decide on an item it may be out of stock especially around busier times of the year such as December.
Chinese New Year – overseas manufacturing in China comes to a halt for about 6 weeks during Chinese New Year.
Changing the quantity and/or delivery instructions – especially once production begins, that is why it is imperative to give detailed project details before the order is placed.
Rush Charges, which vary from vendor to vendor, puts your job in front of everyone else's for a fee. This is always an option but with correct project management it should be a last resort.
4. Building Your Relationship and Expertise
Additional services may be offered by your promotional products company. Personally, I offer fulfillment and shipping as a complimentary service to my clients.
Fulfillment and Shipping
Fulfillment is when I put together the different products into gift sets with or without custom packaging. I can either deliver everything "kitted" together to the client or ship it out to the individual receivers and pass the shipping cost on to the client.
When shipping items globally there is usually customs paperwork that needs to be submitted which I also do for my clients. I keep all my client's art files, previous project proofs, brand guidelines and any other client files on a cloud server for easy access, organization and reordering.
The Yearly Review
I hold a yearly review with each of my clients to see what is working and what I can work on to ensure I am giving the best service that fits my client's expectations. During this yearly review I also go over the next 12 months of events and campaigns so I can create a marketing calendar for them. Then I follow up 6 weeks before the event with proactive ideas, budget and suggestions.
A relationship with a great promotional products company is very valuable. They will know your brand and style and give better recommendations for projects in the future. They will be transparent in pricing and feedback. They will have your brand guidelines and logo on file.
Above all you can trust them to deliver your vision with quality marketing merchandise.