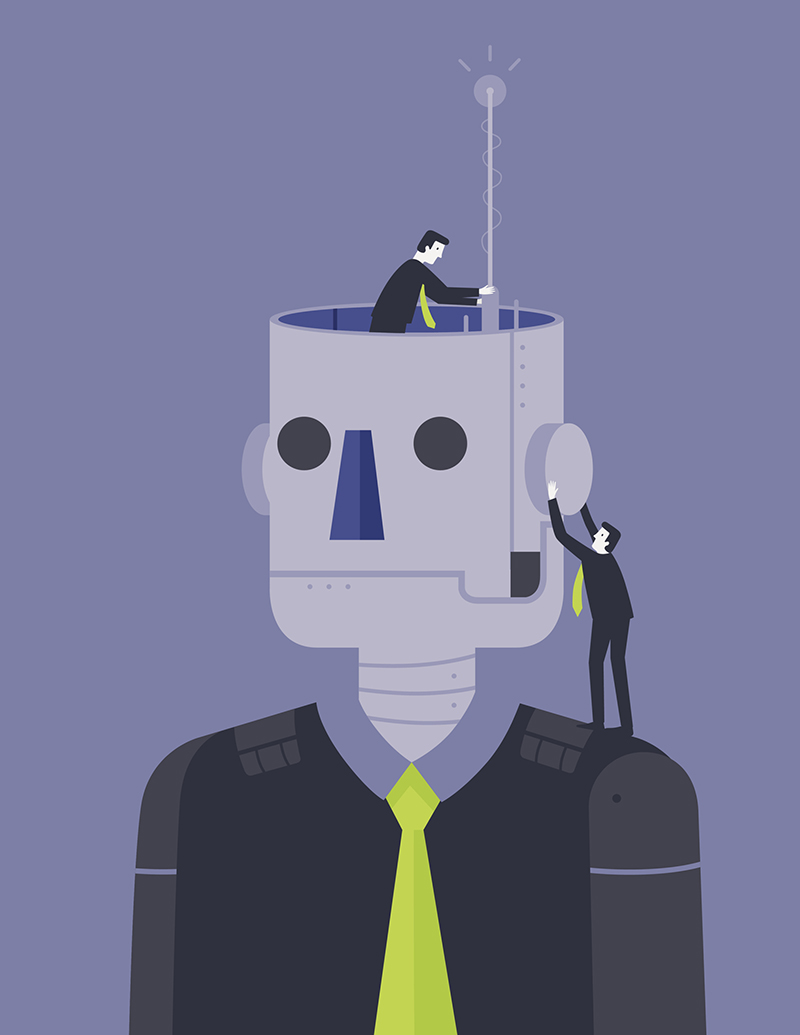 If you believe that a set of procedures can replace you, you're not adding enough value to your company says Julie Perrine
One of the questions I frequently get asked by assistants is, "If I create administrative procedures, will they make it easier for my company to replace me?"
My answer is always the same: "No, they can't."
Procedures are important resources for everyone in your office – you, your team, your executive, and anyone who fills in for you. By creating them, you're showing your professionalism and commitment to your job and company. You're also making the following possible.
Increasing your productivity and ability to focus:
How many times have you had that nagging feeling you were forgetting something? How many interruptions do you manage throughout the day? Procedures allow you to get all of the details out of your head and organized in a logical flow on paper so you always have it accessible. It allows your brain to rest, refresh, and focus better because you don't have to remember it all. Having a procedure to refer back to can help you get back into the flow of a task more quickly when you've been interrupted. They can help you manage your way through low energy periods of your day or other chaotic times because you have a guide to keep you on track till the task is complete.
Enabling someone to fill in for you:
One of the main goals of creating procedures is to help someone get through the basic steps of doing a job when you can't. Maybe you're swamped at work (see the next bullet point!), sick, or just need a day off or a vacation. Procedures allow you to be away from certain tasks, your desk, or the entire office and not feel guilty or stressed that things aren't getting done. They also help prevent a pile-up on your desk when you're out because operations don't have to come to a screeching halt when someone else can step in and assist.
Preparing yourself for big projects:
If your executive or company suddenly got hit with a time-sensitive project and needed you to allocate the majority of your work time to it for a period of time, could you? If you don't have procedures, the answer is "probably not." Or maybe you could, but a lot of things would start slipping through the cracks or going undone entirely and your stress levels  would skyrocket. If you do have procedures, then you can quickly delegate or share some of your responsibilities with someone else while you dedicate your time to the project.
Helping in the event of an emergency:
Emergency procedures are one of the most important types of procedures you can create. These procedures can include an emergency communication plan, evacuation lists, important/confidential information about your company and executive, and how to access login/passwords. This type of procedures isn't optional; it's absolutely essential to your disaster recovery plan.
Aiding in your career advancement:
Procedures are documented proof of what you do on a daily basis. So they're a great resource when it comes time for a review or asking for a promotion! It's possible that your executive or boss has no idea exactly what you do, or how much you do on a daily basis. Procedures demonstrate how much you accomplish and the value that you're adding to your team and office. And when you take the initiative to create procedures without being asked, you instantly standout!
Making it easier to purse new career opportunities:
If you land a new position within your company or find a completely new job, the last thing you want to spend your time doing is documenting procedures. You likely won't have the energy, time, or enthusiasm to do it and they won't be as thorough or complete as they need to be. By creating your procedures now, you can save yourself the stress of having to rush to do them before you move on to bigger and better things.
Administrative procedures serve a lot of purposes. They show that you're a professional who's willing to take the initiative to ensure that your company continues to run smoothly – regardless of whether you're at your desk or not. They prepare you for projects, career opportunities, and emergencies. And procedures are proof positive of the immense value you add to your organization every single day!