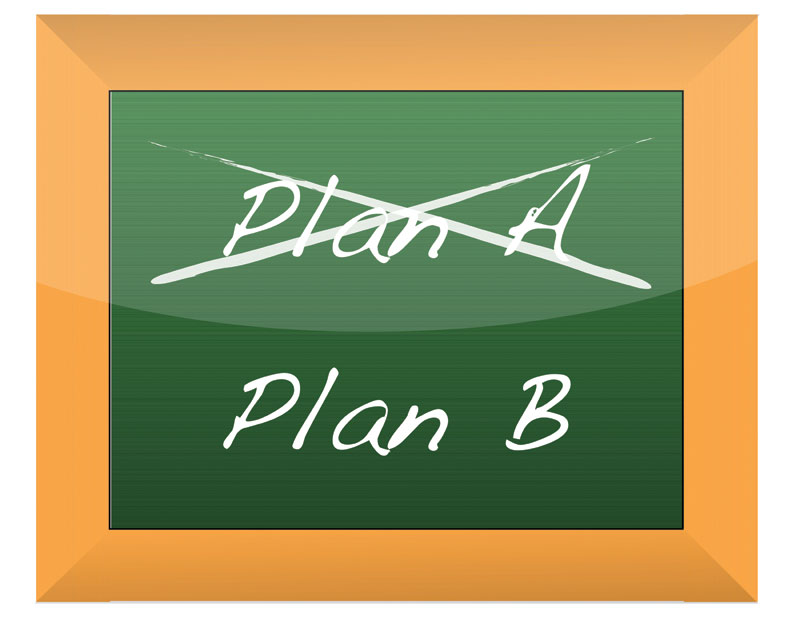 When we, the 60s generation, began working we were absolutely sure that the job we were going to choose would last all our lives. "Even if we might have decided to change companies, (though in Italy this is not common), we were able to do what we studied for and had a real possibility of finding the best job opportunity.
In the last 20 years the job environment has changed, slowly but relentlessly. In the last 2 years this change has been accelerated by the economic situation with companies firing people left, right and centre.
I was one of them and after six months I am still unemployed and with me, I have noticed, many women of my age, whom I refer to as the "differently young".
In a culture where experience seems not to be considered an important skill and employers are looking only to save money, many women my age have suffered.
And the solution? Here is my Plan B.
Plan B
I took into consideration my 20 years of experience as executive assistant, the last three years as President of MACSE Italia and I thought about all the people I have met in these 20 years and the network I have. I thought about my skills and expertise and I decided to become an entrepreneur. My initial investment was only my free time.
To become an entrepreneur without spending a lot of money there are 3 steps.
Step 1
I had a lot of free time and I used it to go to all the free conferences and seminars there were in town and I became a great networker by attending associations and business meetings.
Then I used LinkedIn to increase my professional visibility and credibility. I wrote my opinions in many professional groups I was interested in and in blogs relevant to the profession I intended to work in. I built up new contacts both with colleagues and with HR managers and companies.
Last but not least I found other colleagues with whom to share the project and cooperate, each following their vocation, Roberta who wants to be a Virtual Assistant and Michela who is specialized in interviewing and resume editing.
Step 2
The most important thing: I selected the area of interest in which I was going to operate.
I am an executive assistant and during my work experience I managed and organized people and things, I interviewed candidates, helped to develop careers and suggested and organized training. I found my niche by considering my past in order to invent my future.
My areas of competence are recruiting and training but to differentiate myself (in Italy there are more or less 14,000 training companies) I decide to focus only on executive assistants.
I intend to be the best recruiter of executive assistants because I have been one myself for 20 years and I know the role perfectly and which skills are important and necessary.
I want to be a good recruiter respecting candidates, giving correct and positive answers and timely feed-back, making them feeling like people, and not just numbers. In addition I have worked in many companies and I know the internal logic that moves them.
I am the perfect training organizer because I know what executive assistants need to improve their professional performance. In the past three years through MACSE Italia activity I have had many contacts with trainers and discussed with them the contents of many courses and seminars in order to develop an interesting and useful program. This focuses on what is important to learn to be a successful executive assistant and to have a great career.
Step 3
When you have reached this step you are sure of what you want to do (and that it will be almost impossible to change your mind or to go back) therefore you can invest some money.
First of all choose the name and the logo of your new company. Second, if you still don't have business cards it is time to print them. Third, it's a good idea to have visibility on the Internet, a website is perfect but you can begin advertising your company through LinkedIn creating a new company profile. If you don't want to spend a lot of money on a website there are cheaper ways of creating a basic but really nice website, Squarespace is one that springs to mind, a drag and drop platform that anyone can build starting from $8 a month including a domain and full support.
My final suggestions are: think about what you did in your life and about what you really like and want. Identify an area where your competencies are strong and study the market in which you want to operate. Don't imagine impossible things, but stay grounded and don't overreach yourself.
I wish good luck to all the "differently young"!"