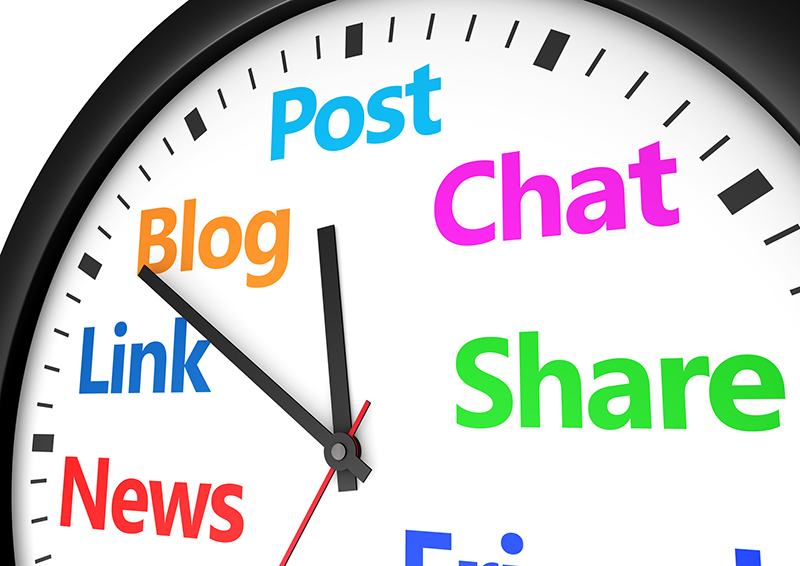 Building a social media profile does not have to take a lot of time, but it has to take lots of times explains Tristram Hooley
Social media is a powerful tool that can help to drive your career forwards. People with strong online footprints are easier for employers to find. Building an online presence allows you to tell the world about why you are great and worth employing. If you leave it to others to tell your story you may find that the only information available about you online provides technicolour detail about a party that you attended in 2011.
An increasing number of employers are using social media to find new employees and to help with shortlisting and selection. Each employer is different and might view your online profile differently, so it is important to think carefully about the messages you are sending.
Employers will generally be positive about content which demonstrates your professional capability. Showing that you can write, build networks, say something appropriate about the field in which you work and conduct yourself professionally are all good. Conversely if you publicly criticise your employer or come across as a party animal you may experience problems.
Of course you would like to have an up-to-date LinkedIn profile, to carefully set your Facebook account to private and to be the author of a world leading blog in your field. But, who has the time…
Thankfully one of the many advantages of social media is that it is quick and easy to use e.g.
Read a tweet = 5 seconds
Send a tweet = 20 seconds
Send a photo tweet or Instagram = 25 seconds
Read a Facebook post = 20 seconds
Post a Facebook update = 60 seconds–2 minutes
Read a LinkedIn post             = 20 seconds–2 minutes
Post a LinkedIn update = 30 second – 4 minutes
Write a blog post = 30 minutes–2 hours
Respond to a blog post = 2 minutes
Share something that you value = 10 seconds
The key to building a profile is to keep on publishing regularly. Aim for short, sharp and succinct. Do something everyday and remember that no one expects long incredibly well researched pieces.
Like any other routine activity, you need to manage the amount of time that you spend on social media. Think through your daily or weekly routine and work out what time could be devoted to social media. In thinking about your day, you might decide to read and send tweets between meetings. However, writing articles to post online may take a lot longer and is something that you may wish to schedule more formally by setting aside a couple of hours at the same time each week, so you can blog regularly and at the same time.
To finish I offer you five things that you could do in five minutes which could make a difference to your career.
Google yourself. Check what is out there about your already. You might be surprised!
If you haven't got a LinkedIn and Twitter account set one up. Five minutes should be enough to get you going. You can come back tomorrow and polish it up.
Post a piece of news about your career on Twitter or LinkedIn. Tell people when you get a new job, promotion, get your students through their exams or land a glamourous new client.
Start your day by reading one article that is relevant to the field that you work in. Post a link to it on social media. This will show other people that you are actively engaged in professional development and position you as one of the more informed people in their network.
Find one new person to connect with. Ideally this should be someone who you've met or engaged with before. Send them a quick message saying why you would value connecting – don't just be a silent stalker!
If you get into a routine of updating and interacting online every day you should find that you hardly notice it. The more you do the more that you will get out of it as you polish up your online profile and expand your network.
Surely that is worth five minutes a day?