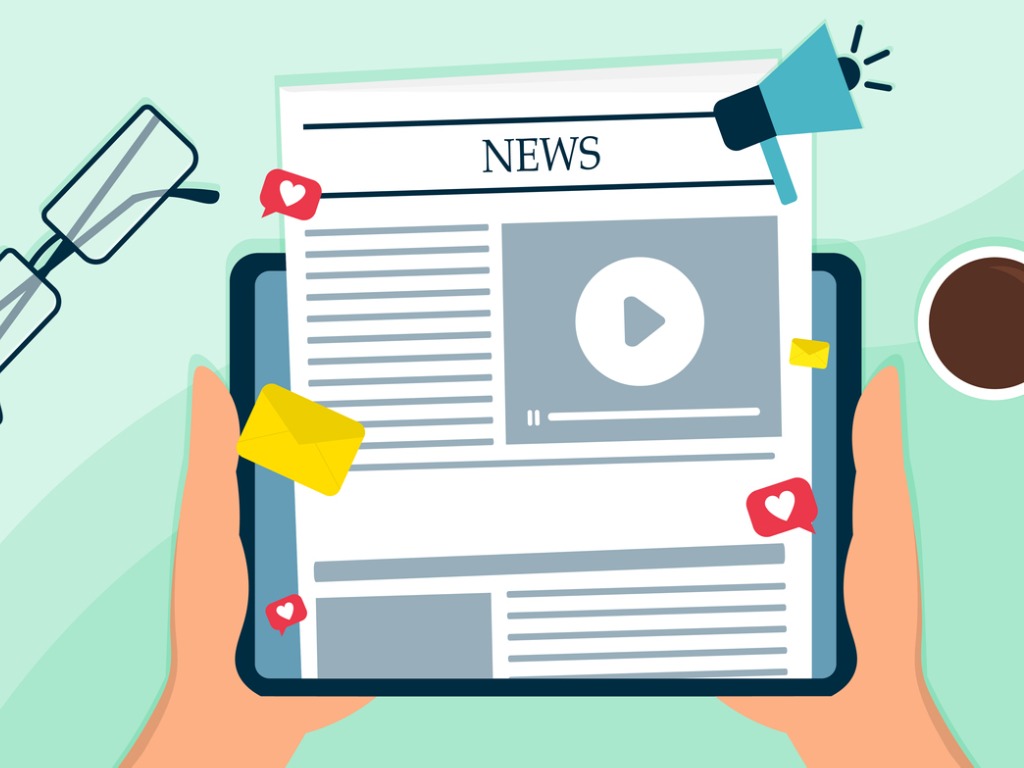 Michelle Bowditch's top tools to easily create engaging internal newsletters
Businesses understand that audience engagement is key to ensuring their customers and target markets see and hear their brand. Most organisations would say that engaging with their staff is also essential for their business. Newsletters are a great way to boost morale and ensure you have an enthusiastic and motivated team.
Don't feel like you need to create new designs every time or write pages and pages of new content for each newsletter. You can utilise many graphic design programs or EDM (Enterprise Data Management) software to create templates. You can include links back to other parts of the business's website, industry blogs or training material.
Suggested Inclusions
Executive input
A brief note from the CEO or one of the C-Suite executives increases the connection between management and the team.
Celebrations
Employee milestones, business wins or customer feedback.
Professional development
Educational content or links to industry networking events and training.
Calendar
Keep staff abreast of what is coming up in the business and any events that they may be interested in by including links to the company calendar.
Consistency
Keep it simple and easy to read whilst ensuring you're covering all the relevant areas. Be consistent: choose a regular date(s) that you will communicate to your team.
Tools for Design
Flodesk
As if the fact that two women founded Flodesk isn't enough of an excuse to share my love for this program! Flodesk is an email marketing provider with powerful automation, beautiful forms, and a simple interface. The design capabilities mean you can efficiently create striking, sleek newsletters or email marketing campaigns. Add your touch to their on-trend templates or build your design from scratch. You can load your logo and brand colours as well as include your images or access content from Unsplash. Their pricing structure is another reason to love them – no increase in pricing the more subscribers you have, and tagging and segmenting is so easy there's no excuse not to do it!
Canva
Canva provides a user-friendly, creative tool at an affordable price. If you haven't yet experienced Canva, now is the time. It is a desktop application and an app for your hand-held device. With both a free and paid version, it caters to all. Canva makes design easy with its suite of templates for newsletters, brochures, templates infographics, social media graphics and flyers (the list goes on). It has things like fun animation effects to make your designs pop. You can link external sources or documents, integrate your profile with other handy tech such as Typeform or embed your design into your website. This is an app for anyone who loves to create beautiful content for any occasion.
Microsoft Sway
Microsoft Sway is part of Office365 and is a simple tool that is easy to use to create visual content for your newsletter, presentations, or other company communications. Easily drop in photos or videos from any device. Microsoft Sway is adaptive, so it looks great on any screen. Start from scratch or utilise one of their templates to create a design that speaks to your team. You can share your Microsoft Sway project with co-workers, which is handy for collaborating on content for your internal newsletters. You can easily add files from your One Drive account or turn Word/OneNote content into a dynamic presentation in a few simple clicks.
Make communicating with your team a priority, whether at the company level or within your department. With a wealth of simple-to-use tools at your fingertips, creating engaging newsletters that speak to your team is easier than ever!