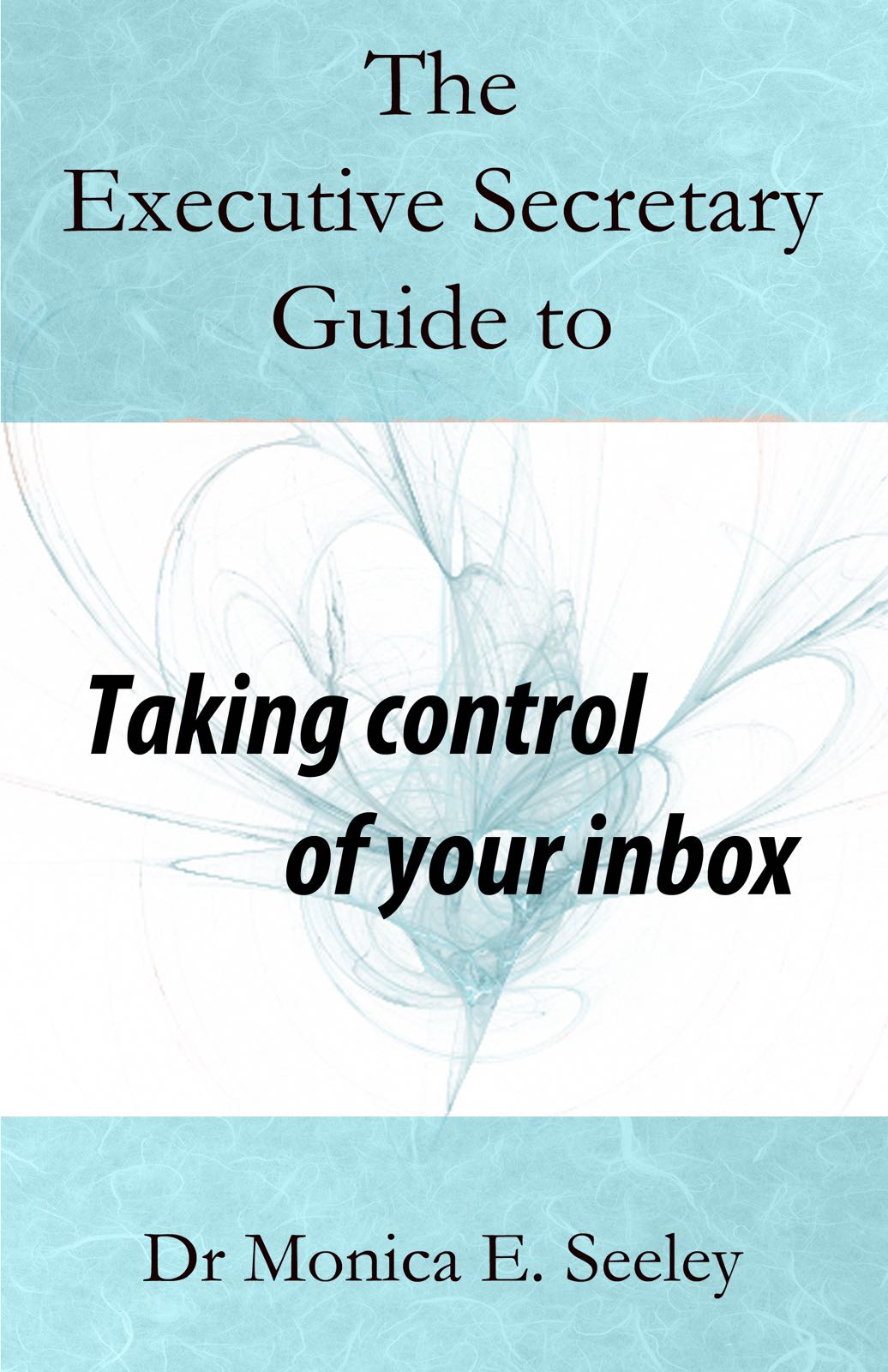 How many inboxes do you manage?  A recent survey revealed that 75% of PAs and EAs look after two or more manager's inboxes in addition to their own. Yet when those PAS and EAs were asked when was the last time they discussed how the inbox is managed most said 'never'.
These days people assume you know intuitively the best way to manage email – especially your boss's.  How can it be intuitive?  It is like trying to read the other person's mind and second guess what they want to eat when you do not even know if they are vegan, like red or white wine etc.
The key for handling another person's inbox efficiently is to discuss their expectations and keep reviewing them as priorities and the nature of the business changes. Here are some typical topics to discuss with your manager to help you both save time.
| | |
| --- | --- |
| Aspect | Who is responsible/process |
| Prioritising incoming emails – what is important to the manager and how do they like to be notified? | |
| Urgent/important emails – should the PA send a holding response? | |
| Meeting invites – does the manager need to see these? | |
| Duplicate email, both sent the same email (one in the To and one in the Cc line) – is this necessary or can one of you be taken off the distribution list? | |
| Confidential emails – how are these handled? | |
| Foldering/filing – who makes sure it happens? | |
Prioritise to reduce time wasted on unnecessary emails
If you are in charge of the inbox it can be very valuable to do an 'Inbox Audit'. This enables you to identify how much time you are wasting dealing with your manager's inbox and how much time others are wasting sending the manager emails which are never read.
One 'Inbox Audit' I conducted with a PA and her manager revealed that the manager was regularly copied in on emails by his team but actually saw less than 50%.  Why? Because his PA dealt with them. He showed his team the results and explained what he really wanted to see.  This rapidly reduced the email traffic through his inbox and hence the demand on his PA's time dealing with email.
Some managers hate to delete anything, even the most trivial emails. Others are happy to have all the useless emails deleted by their PA.The key is to understand your manager's neurosis and make suggestions accordingly as in the above example.
Important emails
Who and how do you deal with important emails.  Are you expected to reply?  What is your manager's preferred way to see an important email?  Options include flags, folders, updating the subject-line to say 'Urgent for you to Action' and a text message.
Meeting invites
There are a variety of techniques for moving these out of the manager's inbox so that they do not obscure the important emails.  These include sending the invite from your mailbox, to filter out all meeting related responses. What works best for you will depend on how much control you have over the manager's calendar and access levels to their inbox.
Confidential emails
Although PAs and EAs are the manager's most trusted confidant, there are times when you may not wish to see certain emails, e.g.a colleague being made redundant. Make sure you have a process in place which protects both you and your manager and limits any breaches of security and confidentially.
Foldering, archiving and keeping within mailbox limits
You must be crystal clear about who is responsible for cleaning up the inbox.
Options include
'Chauffeured' – you manage the inbox and just draw to their attention what they must personally handle.  You do all the filing, deleting and responding to run of the mill emails etc.
Owner driver – the manager deals almost exclusively with their emails and inbox and only asks you to take charge when they are on leave.
In between there are many shades of grey and unless you are clear about expectations errors will occur.
Whatever method or methods you choose to manage your manager's inbox, the ultimate goal is to save time and ensure all emails are handled once and once only.