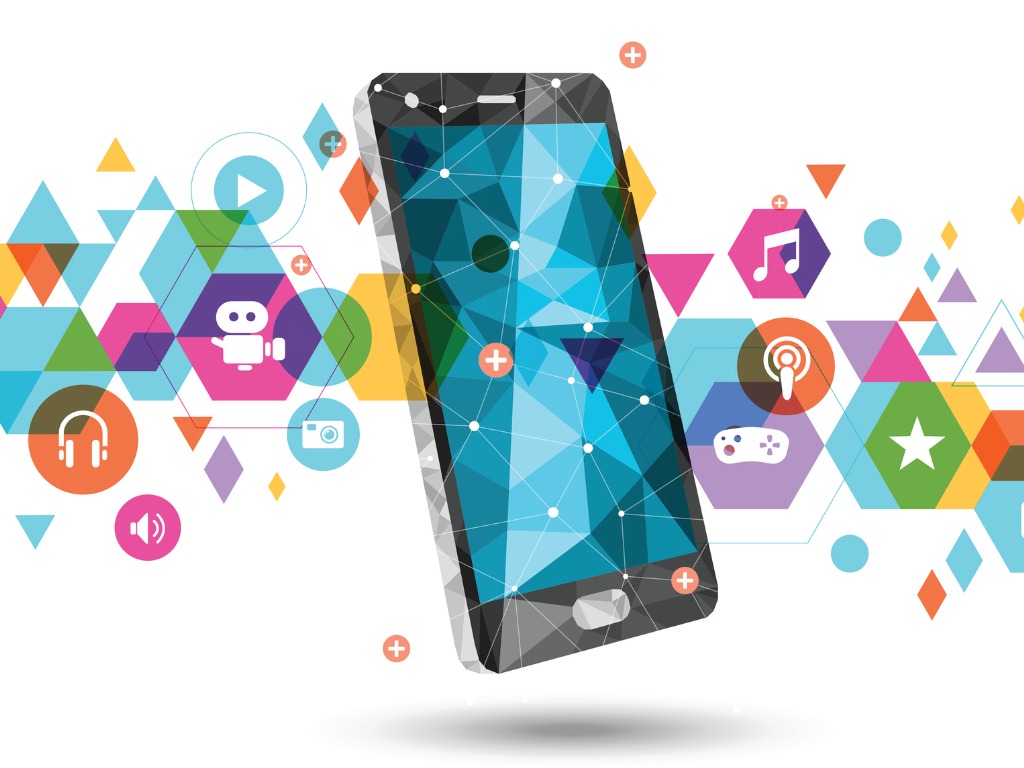 Michelle Bowditch shares her favourite apps so that you too can experience Love App-tually
They say you shouldn't have favourites; however I am sharing with you some of my current favourtie apps. (Shhh, don't tell the other apps!)
First however, some tips to think about when considering any new app:
Functionality
Take the time to research whether that app ticks all of the boxes for you. Does it fill a need or improve a current function? If not, keep it in your little black book to be able to recommend in the future.
Preparation
If you have found that the app will suit your needs, do yourself a favour and spend time on getting your set-up right. You will thank yourself for it later!
Capability
Check if the app has a desktop option via your web browser. If they do, you will generally unlock more capabilities within the settings functions of the program.
And here are my new favourite apps:
Anyone for lunch? Have you ever been frustrated by restaurant experiences where you can't split the bill? I recently discovered the app Beem It whilst out to lunch with some Executive Assistants. I was incredibly impressed to discover that within minutes we had all been able to pay for our share of the bill and funds were in my account. Don't split it – Beem It!
What's not to love about a FREE app that is easy to use and allows you to pay and get paid with minimal fuss? The app is owned by CBA, NAB and Westpac so it's got the security you would want from a digital wallet app plus it is globally accepted. I've also just started using it for my boxing classes.
Want to free up some mental space?
Do you find you are constantly keeping a mental log of 'to-do' items? They can swim around in your head like a school of fish in a tank! Why not give the Microsoft To Do app a go? It's a to-do list that you can easily add those light-bulb thoughts into the minute they happen and you can talk to it – making it super easy to utilise on the go.
So, if you have loads on your mind and want to make managing your life easier, you can use Microsoft To Do to plan out your day, decrease your stress levels and increase your productivity. Because we all know being busy and being productive are two different things.
Beyond the stern looks of the librarian and out past the bricks and mortar that house the collective thoughts of so many, is your future library! Say hello to BorrowBox, a library in your pocket allowing you to borrow eBooks and eAudiobooks for free. Don't worry, it doesn't mean saying goodbye to your local library; BorrowBox links you to your library and you will be able to read/listen to books right from your iPhone, android, iPad or Kindle. Take advantage of the thoughtfully curated range of digital content wherever you are, whenever you are free!
Hands up who spends large pockets of time transcribing notes after a brainstorm? Stop it , you need Post-It! A free app that makes capturing, combining, and creating digital notes a breeze. You can promptly share ideas, create vibrant calendars or track assignments with the Post-It app, helping you work smarter, not harder!
Better yet, it has the ability to allocate your content across multiple platforms including DropBox, Trello and PowerPoint or simply be synced across your devices.
If you are studying via distance learning, utilising a Kanban Board to manage multiple phases of your assessments at a glance can help keep you on task and focussed and you can use them to communicate your answers with your teachers. The Post-It app can help you get your Kanban board in order!
Let me know how you get on with these new apps. Stay connected with me on Instagram at Door20a … see you soon.