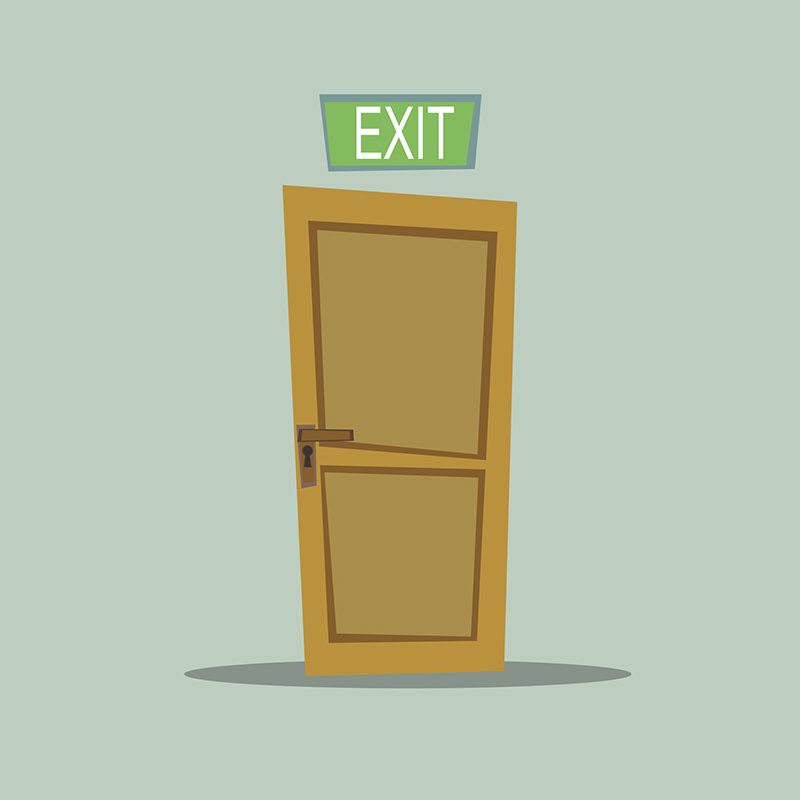 The manner in which you quit your job can affect your future career opportunities says Brandi Britton
Your decision to quit a job — while never easy — may be motivated by a multitude of factors including your desire to gain new skills, develop your professional network or earn a higher salary.
But there's a right way and a wrong way to resign. Do it with grace and watch your career flourish, backed by solid references and a reputation as a consummate professional. Do it in an undiplomatic manner, and risk damaging your hard-won on-the-job relationships and undermining your future career prospects.
An OfficeTeam survey underscores this point: 86 percent of HR managers believe the manner in which an employee decides to quit a job affects the worker's future career opportunities.
Following are five tips for how to quit a job and leave an employer on good terms.
Tell your Executive first
 When you've made your decision to quit a job, it's a smart move and common courtesy to let your executive know first. Don't undermine your reputation as an above-board professional by sharing the news first with a gossipy workmate or your Twitter followers. If management finds out from sources other than you, you may lose integrity and respect. This could come back to haunt you when prospective employers contact your former supervisor for a reference check. So make a point to schedule a short meeting on your executive's calendar and deliver the news in person.
Stick to the matter at hand — a smooth exit
 While it may be tempting to go out giving a laundry list of what was wrong with your job or your executive, avoid that urge. It just doesn't make sense to offend someone who might be willing to offer you a job reference for a few minutes of personal venting. Put another way, avoid the theatrics when resigning. HR managers who responded to the OfficeTeam survey cited instances in which employees quit via sticky notes, a cake with a resignation letter on top and even a marching band. Do the opposite and remain calm and quit a job like the true professional you are — with a concise resignation letter and plenty of goodwill.
Give proper notice
 Professional protocol calls for a minimum two weeks' notice, which gives your employer enough time to make sure your workload is covered. Note that you may be asked to stay on longer, especially if you hold a senior-level position. The smoother the transition period, the better your future references will be.
Work right up to the end
You might feel the urge to just "phone it in" after you've turned in your notice, but the weeks between your resignation and departure are a good time to cement your reputation and work ethic. Use this time to wrap up current assignments or bring them to a point where you can easily hand them off. Be a good sport about training your replacement or the coworkers who will take over your duties. Organize your files and leave clear instructions about where important materials are.
Ace the exit interview
Many employers request an exit interview to gather your thoughts about the company and your reasons for leaving. According to an OfficeTeam survey, 63 percent of HR managers said their organization acts on information gathered during exit interviews. The takeaway: It behooves you to participate in the exit interview if one is offered, and to be as constructive as possible.
Instead of bashing the company or your executive, offer constructive criticism about how the company and its processes can be improved. If you're worried about going negative, get ready for the exit interview as you would a job interview: prepare, have good notes and keep your emotions in check. Keep in mind that like everything else you do on the job, your performance in an exit interview can follow you throughout your career.
When you quit a job the right way, you maintain good relationships with former coworkers and employers, and keep doors open. You never know what may happen, so make sure you part on good terms.