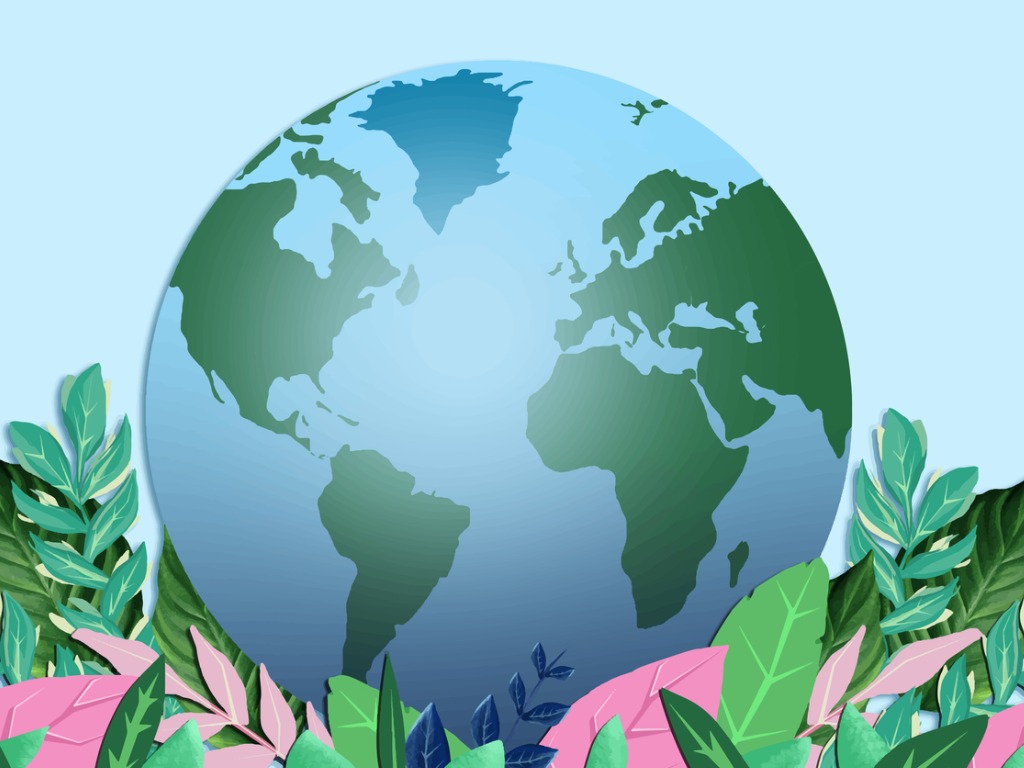 Abena Poku-Awuah explains why sustainable events are good for your company and your community
Why Should You Care About Sustainable Events?
Events bring people together, and they are incredibly important for companies to connect with their staff and stakeholders. Events are the physical manifestation of a brand; how a company produces an event highlights what matters to them and what they value.
People want brands and businesses to play a bigger role in looking after our world, and this includes the events they run. No organisation can afford to approach sustainability as a 'nice to have' or as separate from the 'real business' anymore.
As companies position themselves to be more conscientious, it's essential that their events follow suit. Unfortunately, there is often a disconnect between what a company is saying about its sustainability ambitions versus how its events are perceived. It can be so jarring as an attendee to go to a business event and see plastic everywhere, huge amounts of waste and no consideration of social issues.
By carefully considering the impact of the suppliers, venues, and materials that you use for your events, the communities that they are located in and how you clean up after yourself, anyone can design beautiful events that delight and inspire your guests and motivate others to bring positive change.
What Is a Sustainable Event?
A sustainable event is an event that is better for the environment and has a positive social impact. A sustainable event aims to:
Provide an accessible and inclusive setting for all
Have minimal negative impacts on the environment
Provide a safe and secure atmosphere
Encourage healthy living
Promote responsible sourcing
Deliver excellent customer experience
Encourage more sustainable behaviour; and
Leave a positive legacy.
These types of events are sometimes referred to as 'green' events or 'eco-friendly' events.
Sustainability is a hot topic right now, and for good reason. We are in a Climate Emergency and need to act urgently to avoid the worst consequences of climate change. We are also in a Biodiversity Emergency – humans have already wiped out over 60% of the earth's species since the 1970s.
What Have We Learned from the COVID-19 Pandemic?
American economist Milton Friedman once famously said: 'Only a crisis – actual or perceived – produces real change'. The COVID-19 pandemic has had a massive impact on events and can certainly be seen as an opportunity for great change. With meetings, conferences and festivals cancelled, anyone organising an event is facing one of the most tumultuous periods in modern history. Nevertheless, the pandemic has shown that it is possible for all industries to change almost instantaneously, adopt new business models and completely change their ways of working to adapt to changing conditions.
We'll need these newfound skills to tackle the major environmental and societal challenges we face over the next 10 years – challenges whose impact will be orders of magnitude worse than the disruption caused by COVID-19. It is important to note that COVID-19 event guidelines are not in competition with sustainable event solutions. In fact, some of the recommendations from the World Health Organization (WHO) are straight out of the sustainable event management handbook.
For example, it's clear now that in many cases, digital platforms can replace face-to-face meetings. Physical handouts at events should be a thing of the past – invitations, tickets, schedules, information and leaflets can be transmitted digitally. Reusable cloth masks are a great idea that can be branded to reflect your company values or to impress sponsors.
Now is the time to reorganise and restructure all that we know, to reassess our company values and priorities and to remodel our approaches towards a more sustainable future. The companies that prosper will be those that understand sustainability cannot exist in a vacuum and will use this time to invest in training their teams in new working practices that put social and environmental concerns at the heart of how they deliver events.
What Can I Do to Make My Event Sustainable?
Usually, the focus is understandably on materials and waste, because events can be incredibly wasteful. However, embedding sustainability in events goes far beyond reducing plastics. From leftover food to the carbon emissions created by powering a venue, getting a lot of people together in one place can have a huge environmental impact.
Seeing the sustainability challenge as an opportunity gives you the chance to be creative with your event design and really stand out.
At Legacy, we recommend looking at these nine themes, covering both environmental and social issues, when organising any type of event:
Energy and carbon
Transport
Materials and waste
Food and drink
Water
Wellbeing
Ecology
Community impact
Innovation
If you consider these issues from the very start of the event design process, it gives you a much better chance of success in organising a truly sustainable event and reduces overall costs so that a sustainable event is not more expensive.
1. Ditch disposable giveaways
Everyone loves a free gift, but that doesn't have to involve giving away plastic key rings and gimmicks that inevitably end up in the bin.
Consider suppliers who offer gifts made from recycled material, that benefit the environment, or even gifts that are edible.
We recently gave away 'seed bombs' – little compact bombs of wildflower seeds – at a conference; we were mobbed. We also used branded mince pies featuring the client's logo on the icing at another event, which were extremely popular.
If you get it right and find a giveaway that works, they can be really popular.
2. Location, location, location
Carbon emissions from travelling to the event are usually the highest environmental impact of the event. Attendee travel is typically around 80% of an event's overall footprint. For planners that are serious about making their events more sustainable, this should be a priority focus area.
Air travel is the most carbon-intensive method of travel, so choose locations that do not require most of your attendees to fly. Always research if there are alternatives to air travel to reach a destination. Some attendees might be receptive to taking a day longer to travel by taking a long-distance train or using the ferry, for example. The next time they go to an event, they are more likely to ask: 'Where's the ferry or train option?'
Supporting attendees when they arrive in the host town or city is also important. Many attendees' first instinct when they get to a destination they are unfamiliar with is to jump in a taxi. The planner can help them make the sustainable choice by offering comprehensive public transport information for when they arrive.
3. Embrace hybrid as a new experiential format
Event attendees have seen the power of virtual events, and it is unlikely that they will now be willing to fly from one country to another for a day or two at a time. From a commercial point of view, as we move out of the COVID-19 pandemic, the cost of air travel may increase, meaning the trend for internationally accessible virtual events may continue.
Virtual events, meetings and conferences are better for the environment. They help to reduce emissions from decreased airline travel and transport and also reduce the waste produced by accommodation and catering at a destination. They also lead to more inclusive events, opening up access to more diverse groups and those with accessibility requirements.
It is likely that, at least in the short to medium term, international events will be characterised by a hybrid approach: smaller, localised events streamed online for a global audience. There is a perception that virtual events cannot replicate that human interaction and that's what makes in-person events so special. We see virtual events in their current form as an exciting opportunity to shape a new industry and discover new event tools and formats that enhance, rather than detract from, the event experience.
4. Power your attendees with plants
Food production is responsible for one-quarter of the world's greenhouse gas emissions, so event catering should also be a major priority area when designing a sustainable event.
Following a vegan diet is the single biggest way to reduce your impact on the planet, according to researchers at the University of Oxford, so planners should consider taking meat and dairy off the menu.
For those events where a vegan or vegetarian menu is not acceptable, you can look at removing the most carbon-emitting foods, like beef, lamb and dairy – essentially products from grazing animals that take energy and space to raise.
5. Tell the world
There's no harm in telling everyone about your sustainable credentials or using them as part of your event marketing. Clients and attendees love it; they want to know that you've thought about these things and rolled out something new and different for their event.