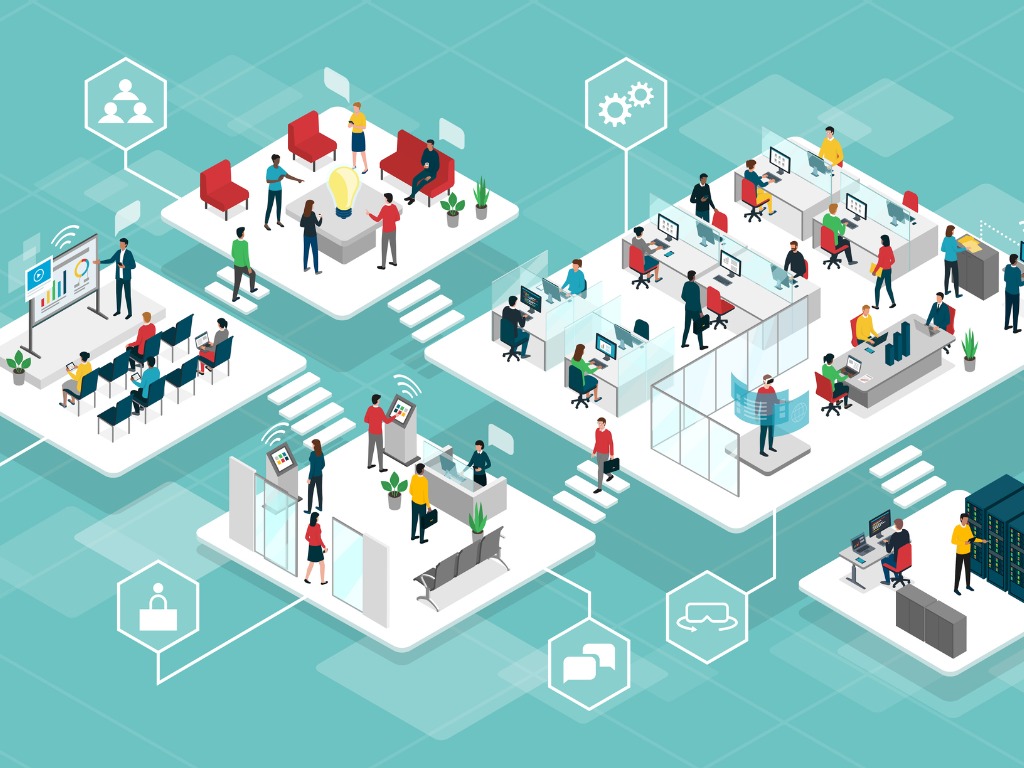 Translating company objectives into areas you can influence ensures you are seen as an integral part of the business, explains Hana Gray
Aligning yourself to your business and its objectives, goals, missions and values is something that is talked about a lot, particularly for Assistant roles where you can align yourself to ensure you truly represent your executive(s). It has great advantages and can really embed you into every aspect of the business, meaning you can have more autonomy and fully and effectively support your company.
But how does someone do this in an office management role? And just what is the value to you (and your business) by doing so?
Firstly, it's important to know what the objectives, missions, values, and goals (whatever your company may refer to them as) are. Do you truly understand what they mean and how they affect things like the decision-making process, recruitment, culture, messaging, comms and branding (the tone, style and so on), and client relationships? Why has the business chosen these to underpin the company's culture and position in their marketplace?
Ask your line manager, the COO, HR manager or, if you have a direct line, the CEO and be well-prepared going into the meeting with some open and direct questions. Marketing may also be a good team to tap into, again if you have them, as they'll have had a hand in curating these and will be key in that comms and messaging element.
Next, consider which of these objectives you can align with, either as an individual or as part of the office management team. Things like the environment and culture at the office will be big areas you can have a direct and indirect hand in influencing. How can you extend that, to deepen it and make it meaningful? Even areas of responsibility such as the coffee machine impact on the overall culture and how colleagues feel about work. If the coffee tastes bad, the machine never works, and you never tell anyone about its defects or updates, they'll be left with a feeling of "waste of money", "gross coffee" and "poor communication", which can feed negativity around a business and significantly impact culture.
Agree on the missions and values for your team. Consider which of these you can transfer and evolve in your own role so you end up with a three-tier set of objectives. Get the buy-in from your team where possible so it's a project all can influence and get excited by.
Now set realistic goals and ways in which you can monitor and measure their success and effectiveness. Keep an open mind in reviewing and adjusting your objectives if needed.
Some examples might be:
Company – "We promote wellbeing and empowerment for our people, finding new ways to add value and ensure we deliver sustainable revenue and profit."
Department – "It's our mission to create an environment that is sustainable, productive and works well, in which our staff feels proud to work, where they can focus with ease, are empowered and feel valued."
Yours – "I will strive to contribute towards the business objectives by ensuring a first-class service, providing value to my team and ensuring the office experience is of the highest standard with a focus on responsibilities and tasks that bring about positive and sustainable change and evolvement."
Actively get feedback from your team, colleagues and management during the process, before your objectives are finalised and once they're implemented and you're actively acting on them.
Partnering with your business and aligning to their way of working, values and missions will have a massive positive impact and will ensure you are more than integral to that business.