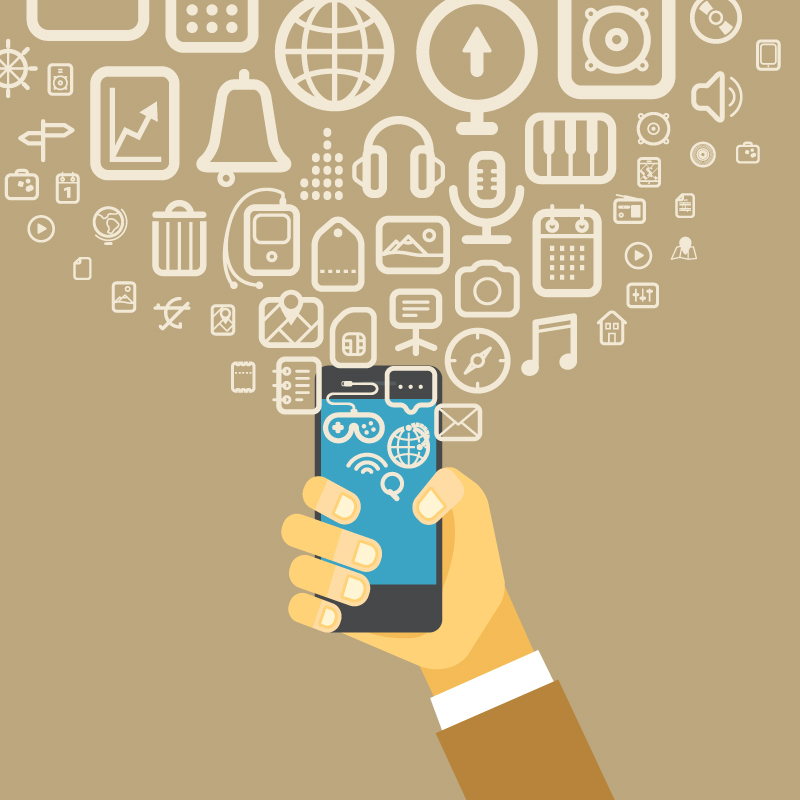 Organising an event is complicated and it might not be a daily job for you. Of course there are a lot of professional event planners around with valuable experience to assist you. And there's also a lot of technology that can help you deliver a top notch event. Technology changes the way we work. Often it opens new opportunities and adds new dimensions.
Because of the diverse nature of events (small, big, business, social etc) every event has its own needs. However, in every event organising process there are parts where technology can be of great help. Let me walk you through several areas in event planning where technology can help you streamline your workflow, reduce paper waste (go green!), or add value in another way.
1 Registration and invitation
The utmost important part of an event is getting people to your event. And, preferably, the right people. Without attendees, no event. One of the biggest challenges is managing the process around registration and invitation. Traditionally there's a lot of email and Excel involved to keep track of the submissions, cancellations and RSVPs, which changes, preferably, last minute.
However, a lot of the event's actions evolve around the amount of attendees, so it is crucial to have a few direct insights. How many attendees have registered or are invited? Do we need to push event marketing? How many do we have to pick up from the airport? How many vegetarian meals do we need to order? And so on.
There is an enormous amount of online event registration software which makes the event planning process a lot easier and efficient, from webforms to logistics support and detailled reporting. Often there is a possibility of integrating directly with your company's CRM software.
2 Communication
Once you've taken the registration hurdle you want to keep communicating with your valuable attendees. You want to inform them, inspire them, create some buzz around the event (if applicable). In general the communication around events boils down to: who, what, where and when.
Email is the most obvious channel to communicate with event attendees. But how about social media and apps? The latter is gaining enormous amounts of traction. Event apps can be considered the digital equivalent of the traditional event guide or paper booklet, but they have some big advantages: they're dynamic and more environmentally friendly.
With event apps you keep your audience informed about the event in real-time. Because nowadays everybody is carrying around their smartphone, your content is literally in the hands and pockets of your attendees.
Recently there was a report published with a comprehensive overview of event app providers worldwide, www.eventmb.com/evmobapp2. Event apps come in all sizes and, depending on your type of event and needs, there should be a solution for your event too.
3 Interaction
Before, during and after the event there's potentially an incredible amount of interaction. Let people interact. An event is a great opportunity for people to network, and if your company can facilitate that, it's a huge plus.
To facilitate event networking there are numerous software solutions that do just that. Networking via apps, live polling and voting during sessions, event communities, etc. Remember that true interaction remains a real-time, human-to-human experience. Technology's main strength is to increase the chance of people finding each other in the first place.
A nice new piece of technology to increase interaction, energy and fun during sessions is the phenomenon of the throwable microphone, www.getcatchbox.com. It is a foam interruption microphone that can literally be thrown around by the audience. A different way to "spread the word".
4 Get to know your audience better
While you have all those people walking around your event, you might as well pick their brains with a survey to collect valuable feedback about the event. Of course via an online service like Google Forms this is already quite easy to do. Or collect feedback on a topic regarding your company products. For example product research to collect more information about your customers' needs and wants.
Events are perfectly suited to collect leads for the sales team(s) in your organisation. By setting up simple, traditional yet effective games (like "guess the number of marbles in the bowl"), you can collect contact information for your sales team. With electronic forms or business card scanning apps, linking to your company CRM, it will be much easier to collect prospect data.
To conclude
Organising an event can be a tough and time-consuming project. Make use of all the technological solutions to optimize your workflow and simulaneously add extra value to the event.