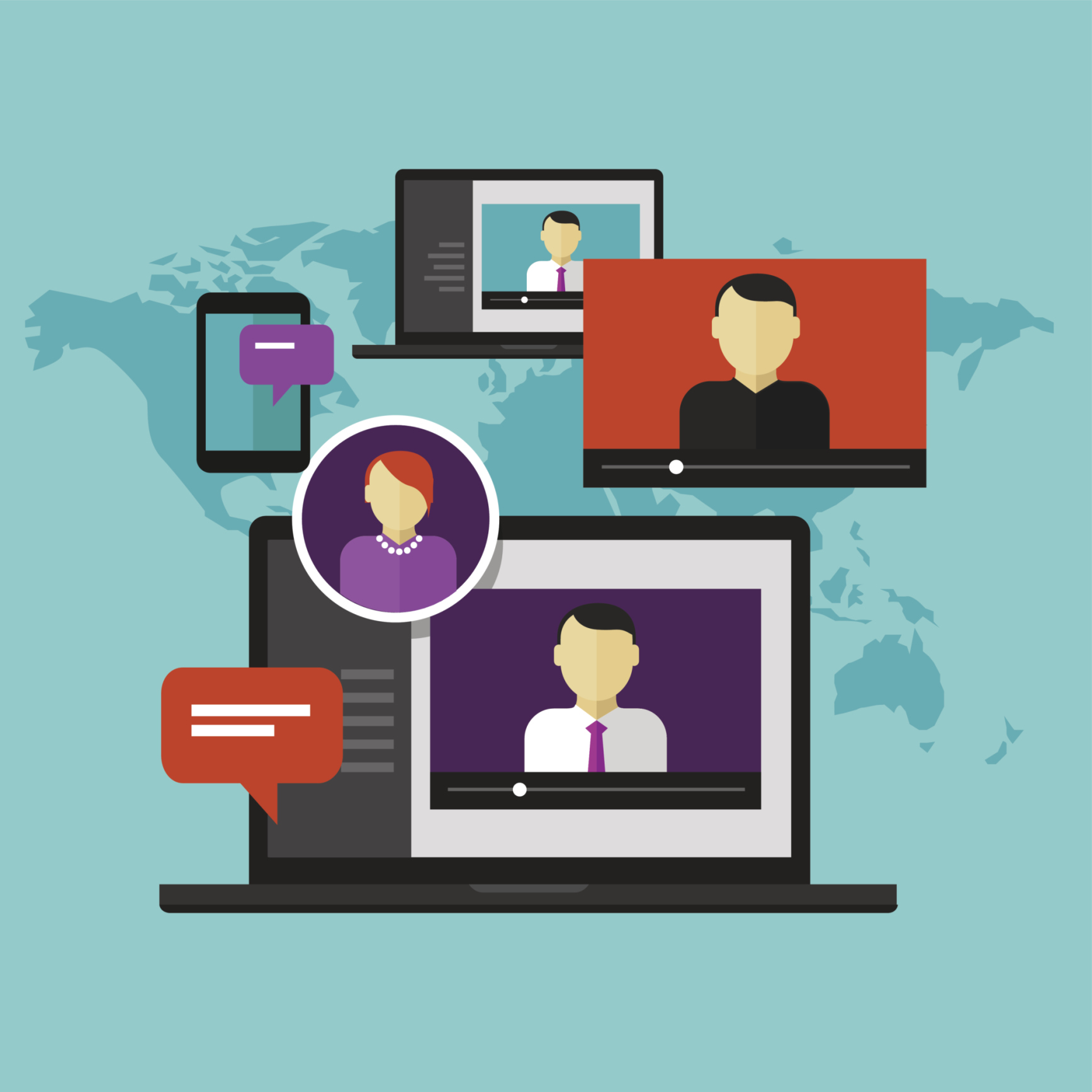 Five Tips for Brushing Up on Your Telephone Conference Etiquette
Let's face it: Some meetings sail efficiently toward solutions and others leave you wondering why you bothered.
One of office workers' biggest gripes about phone conferences is the tendency of some participants to talk over one another, according to a recent OfficeTeam survey. More than one-third (37 percent) of workers surveyed said multiple people talking at the same time presented the worst distraction, followed by excessive background noise.
Participants aren't the only ones guilty of violating the rules of effective meetings. Poor meeting planning also wastes time and creates frustration. The top two mistakes meeting leaders make, according to a Robert Half Management Resources survey, are related to the agenda: either not having a clear one or not following it.
The good news: You can help solve the perennial problem of time-wasting get-togethers. Here are five tips for brushing up on your teleconference etiquette.
Have an agenda, including a start and end time. As an Administrative Professional, one of your jobs is to help keep your boss on track and organized. The day before a meeting your manager is scheduled to host, check in with him or her on the agenda. If your boss hasn't drafted it yet, ask what he or she would like to include and the block of time that should be allotted for the meeting. Make the agenda as detailed as possible, including who is speaking on each item and how long they have. Then send out the agenda in advance to all participants. Do the same if you're the one leading a meeting.
Familiarize yourself and others with phone conference basics. Whether you're dialing in or controlling the call, effective meetings begin by becoming acquainted with the various features of your phone or conference call platform.
Mute button: Always place yourself on mute when you don't have the floor. But when you want to say something, don't forget to unmute your device. If you're the organizer of a large meeting, it's a good idea to place everyone on mute until the Q&A portion of the agenda.
Hold button: Keep in mind that some systems prompt hold music when the line is put on hold. Remind others, too.
Headset: Do yourself and your colleagues a favor by getting a headset-microphone combo. This handy device reduces background noise and makes your voice clearer to others.
Respect the start time. As a participant, enter the conference room a few minutes before the scheduled start time. This is especially important when you have to phone in, as you may run into unexpected issues such as audio problems or not having the correct access code. If you're the organizer, begin the meeting promptly. If you wait for stragglers to arrive, the message you'll send punctual attendees is that their time isn't important and it's OK to be late.
Avoid interrupting. Proper meeting etiquette calls for participants to take turns speaking, but that's not always possible, especially during a phone conference when there are no visual cues as to who wants to talk. Follow the lead of the organizer. If you'd like to say something, wait for a pause and then address the organizer, 'Paul, may I add something?' or, if the organizer has opened the floor to discussion, lead with a polite segue, 'Mary, may I respond to your observation?' Effective meetings occur when everyone values each other's voices and contributions.
Try not to multitask during meetings. We've all been there: Someone is going into detail about a topic you're not interested in, so you surreptitiously check messages on your phone or glance at your Facebook news feed. Resist that temptation. Not only are you cheating yourself by not listening to potentially important information, but others will likely catch on to what you're doing. Show your colleagues respect by paying full attention, making informed comments and asking good questions.
Meetings are a necessary part of the work week. The trick lies in holding effective meetings — gatherings that are orderly, timely and necessary that everybody can benefit from.