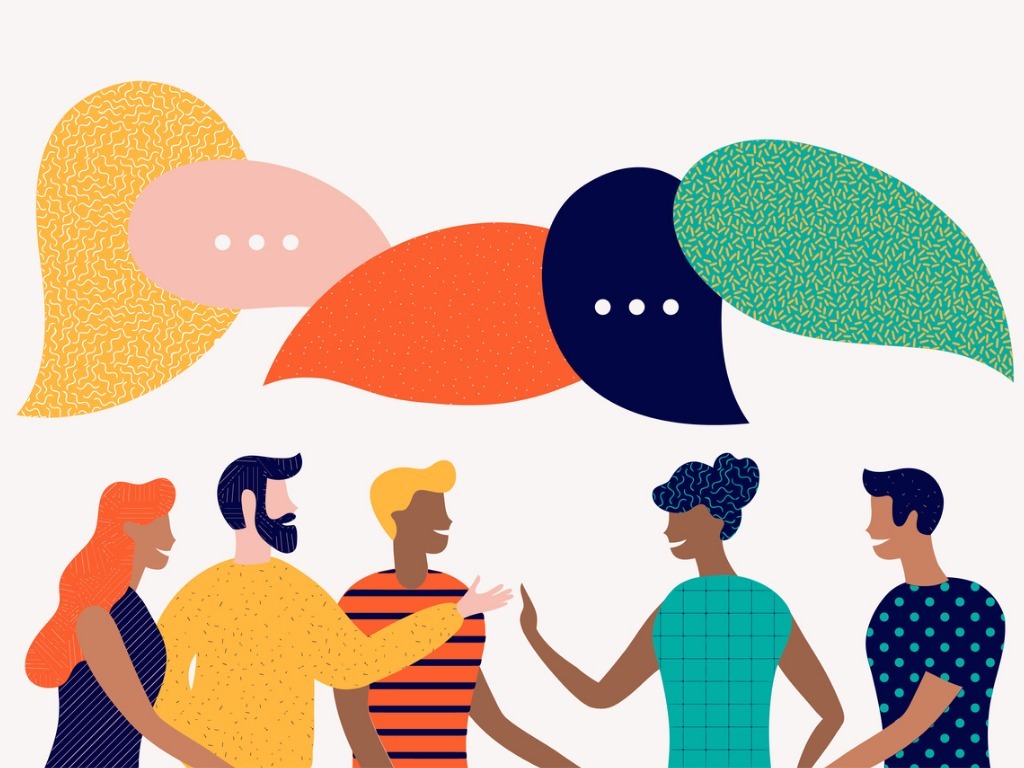 We need people
"You can start being strategic daily through one simple practice: be a connector", said Steve Browne, an accomplished speaker, writer, and thought leader on Human Resource Management.  People are the most important thing in executing strategies. They can bring enthusiasm and energy to the process. People can collaborate and make great results happen. But they can also sabotage your action plan. Everyone has a value and we have to tap into these values, make people join forces and build great things together. Your career strategy has to be able to gather the best people you may need to build a brilliant professional future for you.
Surround yourself with positive people
Have a community that gives you different perspectives
Have an accountability partner
Create your board of directors
Share what you learn
Support people in attaining their goals
Be a bridge
Intentionally spend time with people who are different from you
To make the right people stay with you and support your career plans, build your relationships from people's strengths. This accelerates growth, boosts enthusiasm, enhances trust and collaboration, and creates engagement.
Be a connector! Connect people to your dreams, vision, purpose and work.
Look at each interaction with people in your workplace as a chance to bring a solution and to plant some seeds of encouragement to get through struggle.
What can you learn from the people you meet?
We need each other to grow personally and professionally
We all want to experience a sense of community. I know that because I was a member of a fantastic association for support management professionals. I could not have succeeded professionally without my peers.
My family has also played a significant role in my career development. They were my first network, advisors, supporters and partners. They saw my talents and helped me design career strategy actions, made me think outside the box and go beyond my limits. This was the foundation for everything!
My first job was as a teacher in Brazil.  I worked as a teacher in both private and public schools. Very early, my mother realized my talent for languages.  I started learning English and French at a high level when I was twelve years old. Later, I started studying Spanish. I have a Bachelor's degree in Portuguese and French Language and Literature.  I also have a Master's degree in French Language and Literature from the University of Nancy and a Master's degree in Portuguese Language and Literature from the University of Oslo. I come from a family where we were all encouraged to improve our talents and be the best we can be. I am who I am today because of my dedicated and supportive family. I could not be who I am today without everything my parents did to give us the best education and opportunities.
The art of networking is no longer something to be ignored. We will be stronger as a profession the more we are connected. The current workforce is global, connected, mobile, transient, and multi-generational. With social media, your network can literally be global. As the two authors Stephen R. Covey and Jennifer Colosimo wrote, "it's a natural principle that you cannot achieve anything truly worthwhile alone – at least not in the world of work."
Operational, Personal, and Strategic Networks
You need operational, personal and strategic networks to get things done, to develop personally and professionally. The operational network will help you to complete your professional tasks and perform effectively. Your personal network will help you to detox, have fun and link you to your family, friends and the friends of your friends. It is linked to your personal goals and affinities. Your strategic network will help you to follow a career path, find new projects at work, connect your executive with potential customers, discover the new trends in the industry, generate breakthrough ideas and avoid group thinking, among many other opportunities. It helps you to envision the future. If you have a plan for your career, you must embrace a strategic-network-thinking.
Examples of operational networks for assistants are the different professional groups and associations. Networks provide us the opportunity to share ideas, concerns, information and resources, aspirations and ideals.
How my network helped me improve public speaking skills
Here are some strategic actions for you if you intend to become a good speaker:
Start by becoming a member of a network where people have the opportunity to speak out.
Hold short presentations and interact with different kind of professionals.
Transform this network opportunity into a practising arena.
Find a subject of interest, tell others that you have good practices to share that can help others to succeed and determine the time to hold your presentation.
The next step? Find a new subject of interest, tell others that you want to share your best practices and tips, and the rest you know.
This is only one example of how you can think network in a strategic way. Be strategically intentional!
A Robust Strategic Network Will Help You:
How Diverse is Your Strategic Network?
We know that research supports the notion that people who are connected across heterogeneous groups and who have more diverse contacts come up with more creative ideas and original solutions. So, let's do a self-assessment exercise to help us define strategic actions to improve the diversity of our networks.
Who are the people you are spending time with? (ages, cultures, religions, education, industries, geographic locations and other distinctions)
List ten people with whom you have discussed important work matters over the past few months.
What are the main strengths and weaknesses of your professional network?
Who are the new people you need to meet?
Have you ever thought about joining networks related to professions other than the one you currently represent?
What are the ways you're interacting day in and day out with your colleagues, clients, other professionals and industry partners?
 Now, I want you to create a strategic action plan that will help you have a more diverse network. Think about actions that are easy to be implemented, that will keep you motivated and interested in building the right relationships.
| | | | |
| --- | --- | --- | --- |
| Action | Purpose | Who can help you? | What do you need to get the action done quicker? |
| | | | |
| | | | |
| | | | |
What about creating your own networking events?
If you wish to build a powerful strategic network, branch out. Build a diverse network of professional contacts that include people that don't look like you, sound like you, speak like you, or have your background, education, or history. The only thing that they should have in common with you and the other people in your network is that they should be really good at what they do.