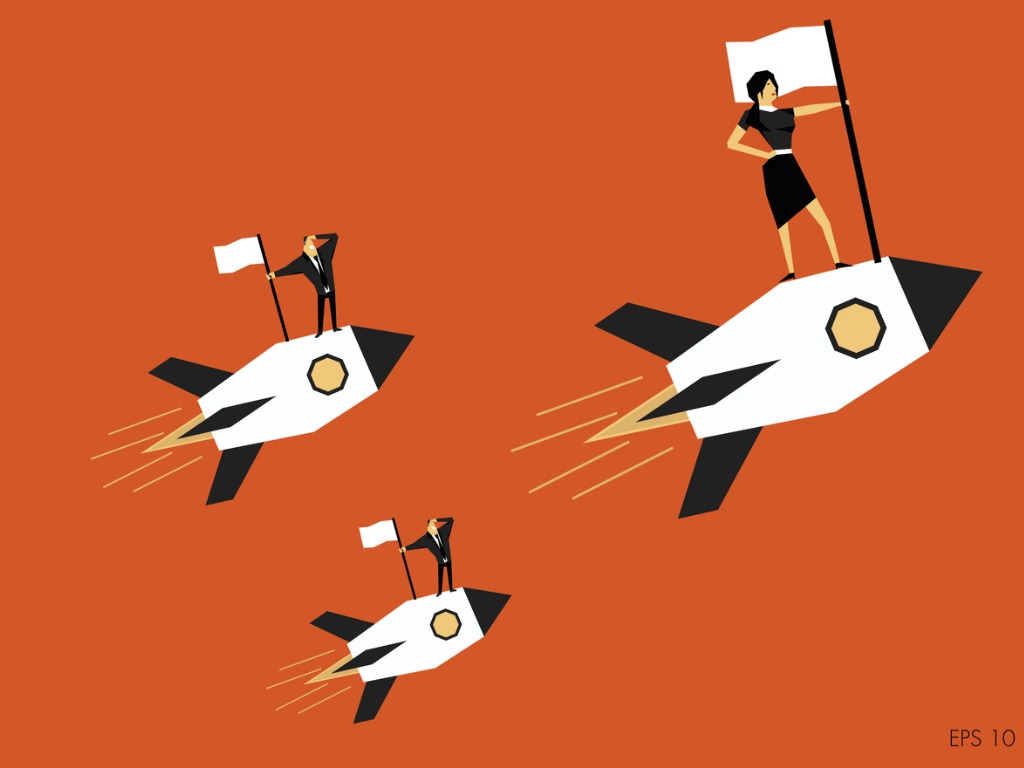 Leaders are looking for support staff who are agile, creative and hungry to work with the latest technology, explains Stephanie Naznitsky
At the start of the COVID-19 pandemic, administrative professionals stepped up to the plate to ensure that their teams stayed connected, energized and productive. More than two years later, those needs are still critical as many employees continue to work remotely.
Here are five skills that can set you up for success – and tips for developing them.
1. Tech Savviness
Word processing and spreadsheet skills are no longer enough for administrative professionals. The rise of remote work means that organizations more heavily rely on video conferencing, webinars and virtual training. You'll also need to be proficient in cloud-based collaboration platforms such as Slack and Microsoft Teams.
2. Creative Thinking and Initiative
Organizations depend on administrative professionals to keep things in good order — and spring into action when things go awry. Perhaps there's a system glitch just as the boss is about to deliver a keynote presentation. Being able to think on the fly and solve unexpected problems can be crucial.
3. Task Triaging
As different tasks come in from all directions, you'll need sound judgment and a cool head to differentiate between those that need urgent attention and those that can wait. You may already be adept at this, as many administrative professionals took on new responsibilities during the pandemic, from event planning to IT support and budget management. If so, be sure to mention it on your resume or to your manager if you're seeking a promotion.
4. Emotional Intelligence
Fewer people in the office means fewer opportunities to observe body language, facial expressions and other non-verbal cues from coworkers. Instead, email and video calls have become the primary communication tools for many teams. Even so, you can still train yourself to pick up on other people's emotions when they aren't in the room with you. Examples include learning how to sense over the phone that a colleague is overworked or defusing a potential conflict while you're moderating a video call.
5. Team Building
With remote work and flexible schedules changing how people interact, it often falls to administrative staff to organize team-building activities like virtual get-togethers or off-site events to promote camaraderie. This calls for meticulous planning skills as well as the creativity to come up with activities that will engage all employees.
Three Tips for Honing Your Skills
Here's how you can gain some of these must-have administrative and customer support skills.
1. Get career planning advice
A Robert Half survey found that 41% of workers feel like they don't have a clear path for advancement at their company. If that sounds like you, set up a meeting with your manager or mentor to discuss your future. They can help you identify career goals and any roadblocks (such as a skills gap) that may prevent you from reaching them.
2. Look for new ways to pitch in
Put yourself forward for tasks and responsibilities outside of your job description. This will reinforce your standing as a valuable team player and give you experience in a business area you might want to move into. When taking on a new project, be clear about how much time you can commit to it so there's no danger of neglecting your core responsibilities.
3. Continually sharpen your tech skills
Whether it's debugging an Excel formula or bringing a frozen laptop back to life, it's extremely useful to be able to fix a small problem without having to call tech support. In smaller organizations, you might also be the go-to person for handling accounting software or publishing a blog post. Make a list of the most frequently used tech products in your workplace and identify the ones you're least comfortable with – and then start mastering them.
The pandemic has been a game-changer for administrative professionals, pushing them into uncharted areas of responsibility and allowing them to rise as the ultimate team players. Take your career to the next level by acquiring the skills no modern organization can live without.