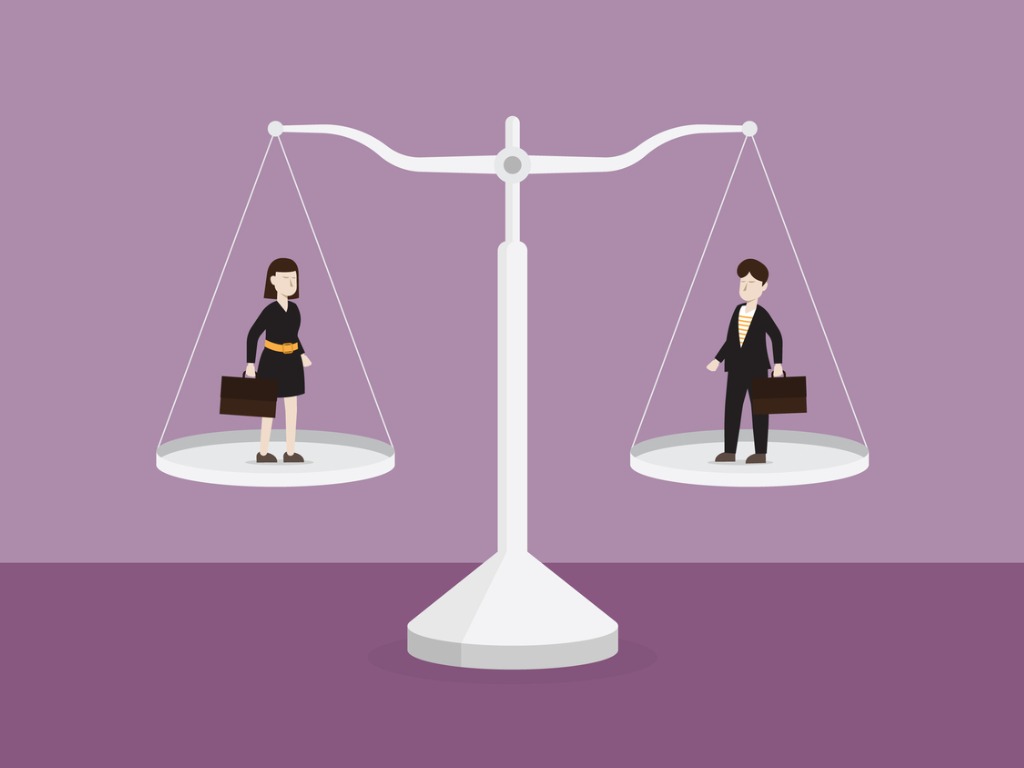 Stephanie Naznitsky discusses the broad trends from the recent Robert Half 2022 Salary Guide
If you're hungry for a fresh challenge or simply want to add new skills and experience to your resume, there's never been a better time to start job hunting than now. It's clear, for example, that many employees will continue to work from home, collaborating with office-based colleagues using tools like Microsoft Teams and Zoom. The workforce will be not only hybrid but also composed of a mix of permanent and contract talent.
You may not be as familiar with some of the other developments in the hiring market, which is why it's important to keep an eye on resources like the Robert Half 2022 Salary Guide. Our annual guide features skills employers are looking for and includes information on trends in perks and benefits as well as diversity, equity and inclusion. Here's a look at some of the highlights.
1. The Hiring Market Is Heating Up
Businesses that have been in defensive mode in the past year are launching initiatives and shifting to a more aggressive mindset. Robert Half research shows 51% of US companies are adding new permanent positions in the second half of 2021. Industries hiring most for administrative and customer support roles include e-commerce, education, financial services, government, healthcare and nonprofit.
This growth, combined with rising resignations, is creating more job vacancies than candidates. Companies need Administrative Assistants who can take on increasing responsibilities while their managers focus on pursuing emerging opportunities. They require assistance in areas such as purchasing, marketing and social media account management. Firms also need help supporting a hybrid workforce: administrative professionals who are adept at virtual technologies – videoconferencing, virtual presentations, and messaging and collaboration software – and able to teach other employees how to use them are especially sought.
2. Businesses Are Offering Flexibility, Additional Perks
Tactics companies are using for hiring and retaining talent include signing bonuses, additional paid time off and job title upgrades. If you are a job candidate or an employee who feels you're due for a bump in pay, now might be a good time to ask.
Also inquire about policies and programs to help you better balance work and personal priorities, such as childcare assistance, additional maternity or paternity leave, or subsidized tutoring. Firms are recognizing that offering employees flexibility is key to retention and are evolving their benefits to reflect this.
3. Remote Working Won't Go Away
While employers are keen to see a return to the office, many of their staff would rather continue working remotely – at least part time. A Robert Half survey found that 1 in 3 professionals currently working from home due to the pandemic would look for a new job if required to be in the office full time.
A hybrid work approach, where everyone spends some days in the office and others remote, may be the answer moving forward. This balancing act will only increase demand for administrative professionals who are equally as adept at supporting teams virtually as they are face-to-face.
4. Administrative Staff Need a Broad Range of Skills
Roles such as Executive Assistant and Administrative Assistant continue to evolve, and there's an increasing demand for professionals with strong IT skills. Some additional must-haves in current job listings include:
Bachelor's degree
Certified administrative professional (CAP)
Certified associate in project management (CAPM)
Concur
Database management software
Design and layout software
Social media
Furthermore, employers will continue to place a high premium on soft skills like resilience and adaptability, which proved invaluable during the pandemic. And as we move into a world of hybrid workforces, leaders will be looking for administrative professionals with communication and relationship-building skills to help maintain team morale and coherence.
5. Businesses Will Become More Flexible
The pandemic showed leaders the advantages of a flexible workforce that can expand to cover periods of high demand. That's perhaps why 38% of employers surveyed by Robert Half report increasing their reliance on contract talent.
And when considering a career change, 39% of workers want to pursue contracting. Working on a project basis is a great way to gain new experience and try out employers for a few months before applying for a permanent position.
Transitioning to the new normal won't always be smooth sailing, and leaders will be looking to administrative professionals to help them steer the ship. Now may be the right time to make that career move you've been contemplating.