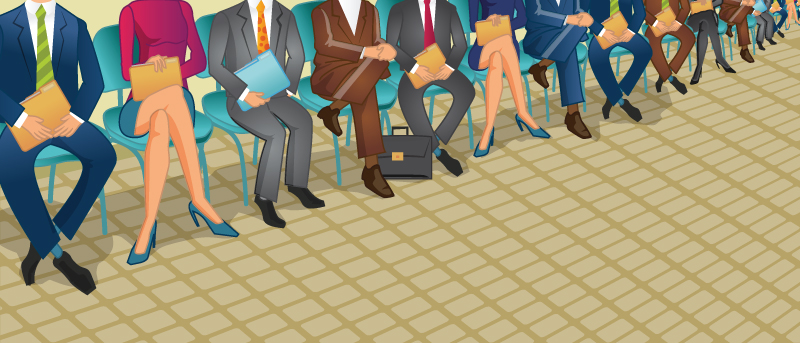 Employers have a responsibility to hire the most qualified person for any given vacancy. Employers are not allowed to discriminate on age. That said, although they are never likely to admit it, many do.
Consider this though, covert age discrimination can work both ways. In other words you may stand a better chance of getting a particular job because you are over the age of 40 and not under. It is well known that many employers prefer to hire someone with a proven track record and a level of maturity – a safer pair of hands if you like – rather than someone who will be out partying two nights a week.
So, what can you do to stand out? Simply, play to your strengths!
First impressions are vitally important and the first contact with a prospective employer is likely to be in the form of a cover letter and CV. We have all heard that many employers spend less than 30 seconds going through a CV, so you need to communicate your message succinctly.
In the cover letter, you need to highlight your experience according to the job you are applying for (keep it relevant). Make it clear that you have many years experience and this means that you will be able to hit the ground running, be able to cope under pressure, can be trusted and have a solid skill set developed over time. Point out that you are looking for a job for the long-term.
These are all big pluses for an employer. They don't want to be recruiting again in two years time – it is expensive and time consuming. Essentially, make it clear that you represent much better value for money without saying so.
A classic mistake that the over 40s make is to have a CV that is too long. Yes you have more experience, but a hirer will have made a decision on whether to invite you for interview after reading the first and maybe the second page of your CV. A third page for very experienced candidates is acceptable, but not advisable. A CV longer than three pages will often be discarded on length because it shows an inability to be current and concise. Harsh I know, but true. A CV of three pages might also be treated in this way, so please try and keep it to two.
Another mistake made by candidates over 40 is that they add a new job to their CV and don't edit the preceding job/jobs or any other details. You must keep your CV current. One of the biggest reasons for employers looking for less experienced candidates is that they don't want to hire someone stuck in their ways and who cannot move with the times. Use your personal profile to get across your dynamism and something along the lines of "I am constantly developing my skills and knowledge so that I can provide the very best PA support".
So you have leapt over the first hurdle. Now for the interview itself. Dress to impress – but don't overdo it! Wear a conservative suit with simple jewellery and accessories. Many candidates try to compete with who they perceive the competition to be, but your best chance of securing a position is to be yourself and, again, play to your strengths. You want to come across as reliable, trustworthy, experienced and, yes, dynamic, so a little bit of flair is fine, but be careful not to go too far.
Follow this strategy in interview: give lots of examples taken from your previous experience. If you have good secretarial skills, then highlight these and make these relevant to the job at hand. Keep to the point and don't waffle – everything you say should have a purpose.
There is an argument that says if an employer is going to discriminate on age, then they have made their mind up to do so before they even advertise a vacancy. Whilst this is sometimes the case, it works both ways and, if things are not in your favour, I hope the above tips help you to stand out and just maybe change their minds!"