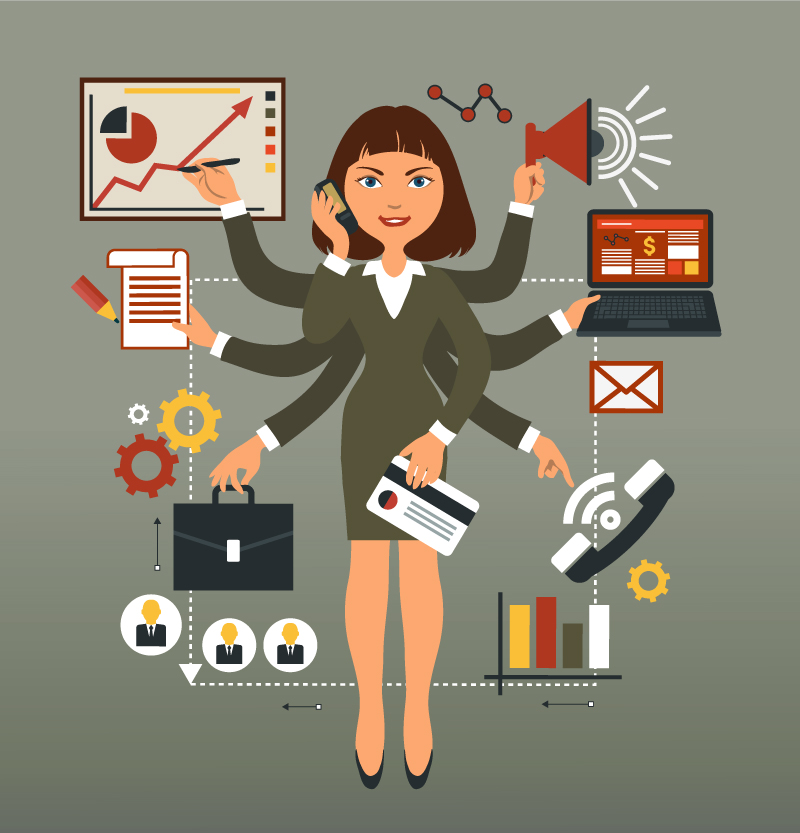 Most admins have personal and professional goals. However, many are missing a crucial component to accomplishing them: a system.
James Clear, an author and habits expert, says, "Forget goals. Focus on systems instead." And he is right. Systems are procedures with a built in repetitive plan of action for how you get stuff done. Part of what helps you accomplish your goals is having a system or systems in place to keep you on track. Systems provide a means for follow-up. They keep you accountable. And they simplify even the largest, most complex, goals.
One of the big problems people have with accomplishing their goals is that the goals feel too big or unachievable once they try to tackle them. A much more realistic and practical approach is to break a large goal down into several smaller chunks that are easier to accomplish. Then you can set tasks and due dates so you have specific action items on your to-do list that feel more achievable, instead of one big project. With a good system in place, you can move through all of the smaller pieces quicker and easier and make actual progress on what you're trying to achieve – whether it's a personal goal or a project at work.
But how do you actually create systems? What components go into a good one?
There are three simple tools you can use to put effective and efficient systems in place for your professional and personal goals: forms, templates and checklists. And the good news is that you're probably already using them in some capacity – it's just a matter of tailoring them to fit your specific objectives!
Forms
Forms create a logical and orderly flow to information that needs to be collected or shared with others. They're really useful if your goal involves collecting or tracking repetitive information, such as updating your resume with accomplishments throughout the year as you complete projects or assignments. They are also useful for tracking your weekly or monthly progress on each specific goal you have set.
A form is typically a document with blank spaces for information to be inserted, either electronically or in print. Think about the information you need to collect to accomplish your goal or a part of it. Then capture and organize it in a logical and orderly way so, as you move forward, you're more likely to get the right information as efficiently as possible.
Templates
A template is a preset format for a document that you create once with the intention of using it over and over again. If you have a digital letterhead, memorandum, standard report or meeting agenda, it's probably a template.
With a template, you can quickly and easily create new documents that contain all of the formatting, fonts, headers, footers, layout and style elements you need. If your goal is to find a new job, then a template can be useful when it comes to creating cover letters. If your goal is to create an administrative procedures binder, templates are effective here also.
Checklists
Admins have been using checklists for years. But you might not be using them to their fullest potential, especially when it comes to tackling your goals.
To put it simply, a checklist is a list of things, such as tasks required to attain a goal, materials needed for a job, or to-dos to complete to plan a meeting. They help you remember all of the details you might otherwise forget. Most checklists are formatted with the list of items on a page and boxes to check on the left. However, you can format yours any way you want – provided that it keeps you on task.
These tools are all very similar but each has its own unique purpose in helping you create systems that will enable you to attain your goals. Just remember: systems help you tackle your goals – they're not a replacement for them. They need to coexist in order for you to successfully achieve your objectives at home or in the office. So if you're serious about accomplishing your goals, start working on the systems you need to realize them now. And then follow through with them, use them, and see how much progress you make on even your biggest goals!