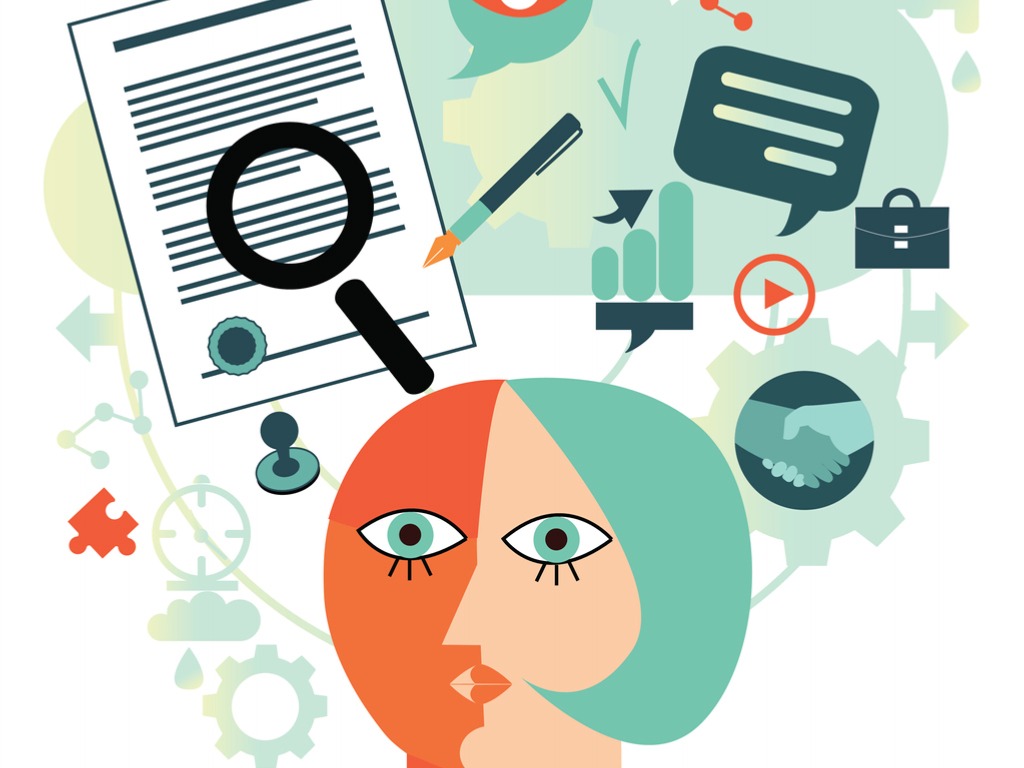 Christina Strang explains the science behind graphology and how handwriting analysis can be used in personality profiling
Graphology, as defined by the Cambridge English Dictionary, is "the study of the way people write letters and words, especially in order to discover things about their characters."
Graphology is aided by theories developed from branches of psychology – psychodynamic, behavioural, and organisational and development as well as input from other academic processes. As such a graphology report can chart an individual's aptitudes, skills, behaviour patterns, relationships, communicative abilities and the motivations and drivers of that person including insecure attachments. Intelligence, management skills and leadership qualities are also identifiable and graphology is unbiased and objective about the nature of the person.
"Companies, governments and security agencies across the world have long realised the effectiveness of handwriting analysis in vetting and screening key personnel. It should, however, always be used in conjunction with a combination of other screening tests," stated Stuart Poole-Robb, chief executive of KCS Group. "Surprisingly, the graphological factors can predict achievement behaviour independently from implicit motives". 1
As the human mind and the nervous system is better researched, there is more understanding now of how the physical aspects of writing combine with the psychological and emotional parts of our psyche. Recent studies in psychology, phenomenology, philosophy of mind, and neuroscience indicate that perception and motor action are closely connected and, indeed, reciprocally dependent. "Writing is the way we learn what we're thinking," Virginia Berninger of Washington University, Seattle said. Handwriting is a fine motor skill, utilising hand-eye co-ordination. She studies the effect handwriting has on the human brain. "Handwriting requires production of a letter form, stroke by stroke" "The act of producing something supports perception, so we need to output in order to improve our ability to process what we input from the environment."2
Workplace research has indicated that secure individuals exhibit a statistically significant and higher level of engagement, are able to express themselves more, and support an organisation's goals and outcomes more than those with an insecure attachment that do not have the same self-worth or belief in the organisation, leading to decreased levels of engagement.
Knowledge of early years learning, personality and behaviour patterns can help with talent management in recruitment, team building, and succession planning, mergers, absence management and personal development among other things.
A person in harmony with themselves will provide a well-balanced, rhythmical writing. If however there is discord then the system doesn't function properly and the writing will show disparity in the size, slant, space between words and lines, and baselines etc.
Figure: Disparity in size, slant, spacing and baselines of writing
Research has shown that the impact of attachment security – and insecurity – on leadership is more pronounced than previously thought. Research with military personnel has shown lower cohesion of groups with avoidant insecure officers leading in some cases to PTSD. This sort of situation could therefore seriously affect team building in industry and as such HR need to be aware of such a factor when recruiting.
In a 16-year study conducted by psychologist Herb Greenberg, President of Marketing Research and Survey Corporation, the question asked was "What is the most important factor in job success?" After reviewing 350,000 employees at more than 7,000 companies, the study determined that personality is the single most important factor in job success – not education, experience, age, gender, or race. "Job matching, that is, matching the applicant who has the right personality dynamics to the job that specifically requires those characteristics, is the key to cutting costly personnel turnover." "Personality is the single most important factor in job success – not education, not experience, not age, gender or race."3
Every year I attend an international forum of students who are meeting ex alumni with a view to channeling their expertise in the right direction. Using handwriting analysis I have been able to confirm whether the path they have chosen is congruent with their abilities and advise accordingly. Over the years a number have taken my advice to take up alternative training.
The Managing Director of a large multi-national corporation contacted me. He had wanted to have handwriting analysis incorporated into their systems before he moved on to become European managing director. He gave me three reports of staff members that he knew well and were likely up for promotion. He then passed me over to his former Assistant who was now handling the HR function temporarily and who I worked with from then on.
The Assistant had come across graphology some time before and had been completely blown away by her analysis so understood the power of it. The reports were disseminated to her and I explained how one of the men's states of health was under stress, another one's intelligence was very high but social life poor, and the third man had issues with communication with people. The Assistant confirmed that the analyses were spot on for all three. One of the men is now an HR director within the organisation and another one is the Operations Director. My reports helped to decide who should be promoted to which position. Luckily the person with communication issues was not made HR director!
Another client, An MD of a rapidly expanding organisation asked me to analyse the handwriting of her key staff including directors to see if they would be able to cope with the expansion plans of the company. Four of the staff, and one director, although well qualified were not suited to rapid change. The four staff left of their own volition within four months of my reports and although the director was transferred to a different department, he also left after a year – a loss to the company of immersion and training costs among other things.
Could graphology profiling help you? Would it help you to understand the people around you in the workplace? It can offer an enhanced capability for your managers/senior staff to predict (and therefore plan for) the likely effectiveness of all those who will influence the success of your business in the future. It can apply to candidates for promotion, recruitment, succession planning, mergers, and of course talent management in all its guises.
1Gruber, N, Kreuzpointner L; The Influence of Implicit Achievement Motive and Graphological Variables on Learning Variables; Psychology Vol6 No12 2015
2CBS News; Keeping Handwriting Alive in the Digital Age; December 23, 2014
3Herb Greenberg;
https://play.google.com/books/reader?id=NL9FAQAAMAAJ&hl=en&pg=GBS.PA2347