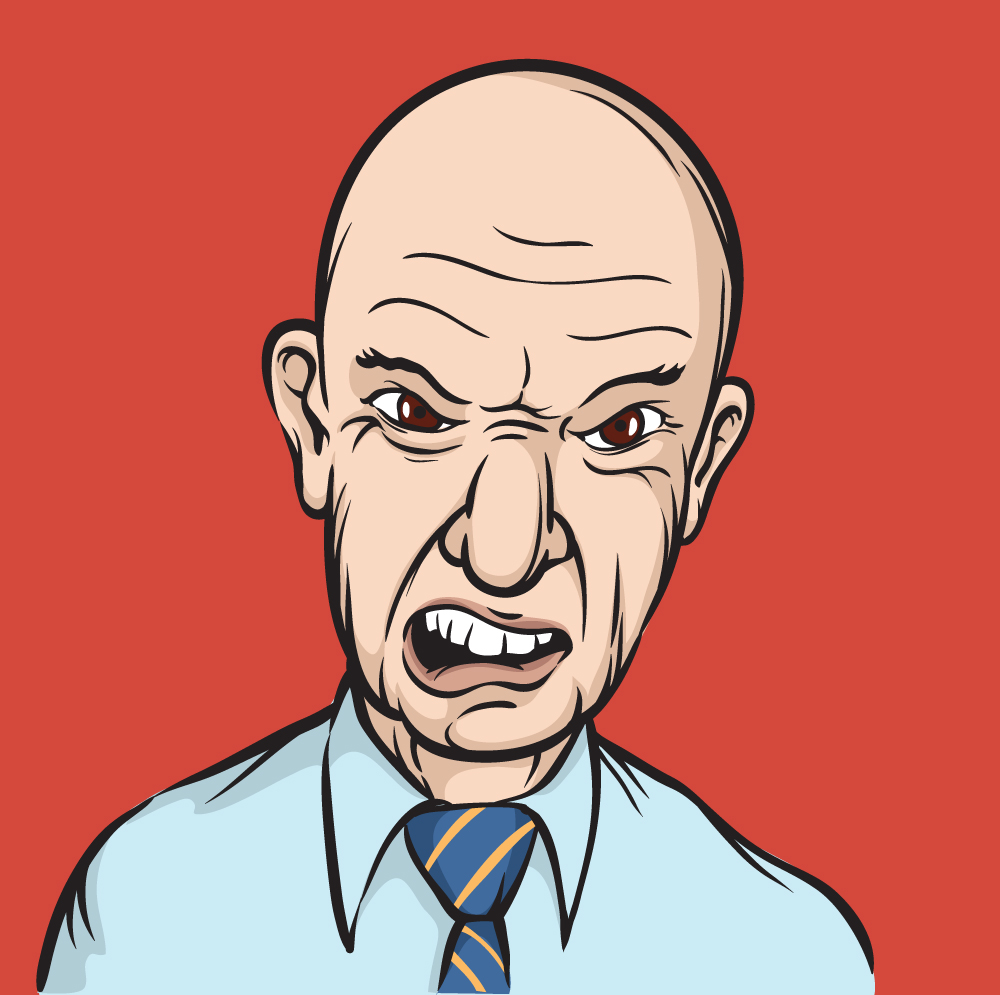 Sandy Geroux shares sage advice on how to keep your emotions under control when under attack
What do you do when you're being disrespected? Whether it's an occasional occurrence or a frequent one, it doesn't feel good when it's happening and it is often quite difficult to keep your emotions under control when under attack.
Here are a few nuggets to keep in mind that will help you walk away feeling confident, gracious and in control. More importantly, they may keep you from saying or doing something in the heat of the moment that you later regret.
If someone has a habit of disrespecting you, they probably do it to others as well.
While there are times when you need to (respectfully) stand up for yourself or someone else, people recognize bad behavior in others, so don't feel foolish or weak if you let a few snipes roll off your back without responding to them or lowering yourself to their level.
For example, I was once disrespected while presiding over a board meeting. A board member disagreed with my plans to fix a situation, actually making disrespectful faces and gestures and causing extreme discomfort for the rest of the board. Not wanting to cause any more disruption than necessary by engaging the person at that time, I reiterated my plan and moved on, rather than "defending" myself.
After the meeting, I began second-guessing my decision not to say anything, thinking I must have handled the situation "badly". As I wondered if I actually deserved to be a leader at all, another board member approached me and said, "[That person] may have taken condescension to a new low today, but you took integrity to a new high."
Her comment showed me that people recognized who was behaving badly (and who wasn't), and let me know that the board was grateful that I handled it gracefully and moved on.
That comment has stayed with me for years, helping me remember that it is not necessary to "defend" myself from every criticism or comment made, either in public or in private. Sometimes when others disagree with you, it may feel disrespectful. But if you keep your composure and assertively state your position, the matter usually passes without further incident and all can respectfully agree to disagree.
On the flip side, if no one feels comfortable raising an issue, for fear of someone's reaction, they may hold back valuable information and knowledge that could mean the difference between success and failure on that project. So, always be open to respectful disagreements and carefully consider your reaction to them.
Keep your eye on the goal… and go first
When you feel your temper rising because an irate customer is taking their anger out on you; or your boss or a colleague has just chastised you (in public); or a loved one has reached their breaking point, ask yourself: "What is my goal?"
Is it to put this person "in their place" or to change your own behavior to match that of someone who is acting boorish? Or is it to maintain your civility, no matter how the other person behaves?
I'm reminded of two movies in which this principle is perfectly demonstrated: The Freedom Writers and The Ron Clark Story. Both are about exceptional teachers who went into inner city US schools to try to change the students' outcomes. But these students had no respect for anyone in authority and considered it a "badge of honor" to actively disrespect teachers enough to get them to quit their job.
Despite this, these teachers were able to rise above the situation and offer respect to their students first, keeping their eye on the goal they desperately wanted to achieve, and earning the students' respect in the process. In other words, they went first. Someone had to go first – and it wasn't going to be the students.
While we can't always control other people's behavior, we can control our own and serve as positive role models for the desired behavior. I know this is difficult to do. I also know that whenever I let someone get to me so badly that they cause me to behave in a manner that does not reflect who I really am, I walk away feeling worse… not about them, but about myself.
Therefore, I remind myself that if I don't eventually succeed, I would rather have failed to inspire someone else to behave better, rather than having failed to keep myself from behaving badly.
Treat everyone as though they're starting out with a "blank slate"
With a splitting headache, I recently pulled into a car rental lot, hauled my luggage out of the trunk, dragged it into the building, and waited in line to check out, when… ACCHH!!! I forgot to fill up the gas tank! At that point, I had the painful choice of paying three times the normal cost per gallon plus a fuel service charge for them to fill it, or lugging my belongings back to the car, finding a gas station where I could fill up, and driving back.
Ever cost-conscious for my clients, I chose the second option. When I returned to the car, the attendant exclaimed, "Oh no! I almost said something to you, but too many people have yelled (and cursed!) at me lately for doing that, so I said to myself, 'Forget it! It's her problem!' I'm really sorry."
What an eye-opener! She thought about doing the right thing, and actually wanted to do it, but hesitated because too many disrespectful customers had recently berated her for trying to go above and beyond to help them. They have accused her of "trying to get into their business" and trying to make them feel stupid! Wow!
We often blame customer service people for poor service, but the fact is that as the buying public becomes more disrespectful, these representatives are becoming more gun-shy about trying to help.
The same holds true in other situations, with the bigger point being that the more we hang on to the baggage that rude people throw our way, the more we are tempted to assume that everyone will do the same… and no one receives the benefit of the doubt. My challenge to you is to attempt to do the right thing anyway. Try to let rude actions roll off your back, remembering that each person is different and should be viewed as having a "clean slate", helpful intentions and a grateful heart.
Summon as much empathy for the other person as you can
While we should never expect to receive disrespect, and should not tolerate it for long, whenever it happens, try to look beyond the surface to see if a little extra understanding or compassion is needed. Does the person usually act like this, or is it out of character? Can we put ourselves in their shoes, give them the benefit of the doubt and make an attempt at civility?
When my aging parents moved in with my husband and me over two years ago, the transition was difficult (to put it mildly). My dad had suffered two strokes and my mom had an especially hard time accepting the fact that she could no longer handle everything on her own. So, they made the difficult decision to give up their home, lose their "independence" and come live with us.
There were times, especially at the beginning, when mom would break down into tears over things dad did, like forgetting how to make his tea. In light of his strokes, they were unfortunately to be expected and although it was painful for me to watch, I was able to keep my composure when it happened. Now, I consider myself to be an empathetic person, but I caught myself feeling impatient with mom because she couldn't keep herself from crying all the time… until the following lightning bolt of realization finally hit me: That was my dad… a daughter expects her dad's health to decline – possibly significantly. It's sad, but not a complete shock.
But that was her husband! How would I react if it were my husband who was forgetting how to make his tea, instead of my father? Even just asking myself that question brings tears to my eyes. It's not that I love my husband more than my father, but it's not the normal way of things. It's hard enough for people to experience these things with their parents; but no one expects to experience them with their spouse.
This extraordinary need for extra empathy in my personal life – for putting myself in my mom's shoes – has helped me also be more empathetic toward those in my professional life… and it goes a long way toward restoring my patience and my attitude when others behave in ways I don't expect – especially if those behaviors aren't the norm for them.
Most of all, keeping all of these principles in mind has allowed me to be a more gracious person, even when someone else is not.