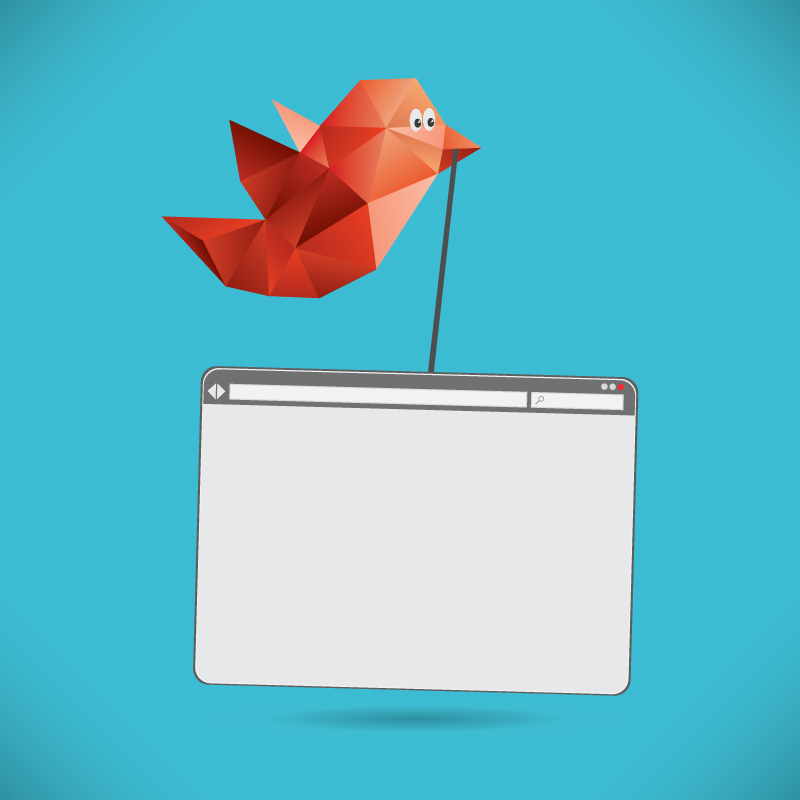 Social media is an omnipresent part of our society and culture. It's a valuable and important means of communication for personal and professional correspondence. It's a lifeline for many people's and companies' marketing and branding efforts. And it's vital to your administrative career.
Yet astoundingly many admins still don't recognize the value in social media.
Sure, you can take an ostrich's approach when it comes to social media, and bury your head in the sand. But social media isn't something you can hide from or ignore. It's not an option anymore; it's an essential part of becoming a more business savvy admin. And if you don't embrace it, you're likely to be left behind professionally.
2014 is the International Year of the Secretary and Administrative Assistant, and social media will play an integral part in the event, as well as the way admins around the world share in it. So, if you're not using social media already, now is the time to get on board and get connected! Not just so you can take part in the celebration, but also so that you can take advantage of all the benefits of being social.
The importance of social media to admins
As an admin, you need to be the most connected person at your company in order to do your job effectively. If there's a disconnect between you and your executive, colleagues or departments of your company, it can create serious problems. The same goes for staying connected to the administrative industry, as well as your organization's industry.
Social media helps you avoid these disconnects and stay on top of the important events, trends, news and announcements – both inside and outside of your company and industry.
Social media is also an essential component of how you market yourself as a professional. It can help you highlight your professional accomplishments, act as a conduit to your professional portfolio, or even help you land your dream job… but only if you recognize its potential and put it to use!
The benefits of social media for admins
Social media can make a huge impact on your professional and personal life… if you take the time to understand it and how to put it to use. There are numerous opportunities to cultivate your online presence, expand your network and gain valuable personal and professional insights. The following are just a handful of benefits you can experience by utilizing social media:
1.Develop your business acumen. Whether it's staying up to date on the latest information and trends within the administrative profession, keeping tabs on your company's online presence, or learning about new trends within your company's industry, social media lets you quickly and easily track everything that's relevant to your professional life. Social media gives you a quick and easy way to continually expand your business knowledge each and every day.
2.Build and cultivate your personal brand. Every admin has a personal brand. You may not be Pepsi or Amazon, but your individual set of skills and talents represents a "product" that you offer to an employer. Social media helps you build your brand in the same way it helps recognizable companies improve theirs: by capturing people's attention. In your case, this might be a potential employer or someone you'd like to network with, rather than customers or clients. However, the exposure is just as important! Create a social profile (or profiles) that represents you and your skills in the best light possible, and get posting! Tell your friends or followers your thoughts on the latest industry news, post a review of a relevant book you've read, or share your thoughts on a new research report or survey. Just keep in mind, everything you post is a reflection on your personal brand.
3.Attract potential employers and recruiters. Whether you're looking for a new job or you're considering a professional switch soon, you need a social media account or, better yet, two! LinkedIn and Twitter are popular recruiting sources for many companies and many hiring managers search these platforms and professionals' profiles in search of qualified job candidates. Be sure your profiles contain professional accomplishments and use good keywords to describe your skills and experience so you can easily be found. You can also use social platforms to spread the word about your job search to your network. Just be sure to notify your current employer of your intentions before you start posting. The last thing you need is for them to find out you're on the job hunt via a social media post.
4.Connect with companies and their leadership. Social media outlets offer a great avenue for staying up to date on your current employer, as well as companies you'd like to work for in the future. Learn more about a prospective company's culture, the issues it's facing, and the latest news/trends just by connecting with it on social media. You can even reach out to the company's leadership who may be able to provide valuable insights into what is happening within the organization.
5.Expand your global network. With social media, there's no limit on how far you can expand your network. Connecting with fellow admins, professional mentors and other industry experts and associates across the country and around the world is as simple as a few mouse clicks. And one of the greatest things about social media is that you can network with people you might not normally meet in person; people who can provide valuable information, advice and support to your administrative career.
6.Share your knowledge and expertise with others. Whether you want to share your thoughts on a new industry study or offer your expertise to fellow admins, social media lets you do it! You can use social media to quickly and easily disseminate information about you and your experience or share your advice with a large, captive audience.
7.Find training and resources to support your professional development. Social media has all but removed the excuses for not being able to find affordable – and even free – training options. They are everywhere! But you have to get connected and start exploring a bit. Almost every trainer or online web resource has their social media sites highlighted big and bold on their websites. Click on their links, friend, follow or connect, and start benefitting from all the tips and resources they share on a daily basis.
Don't get left behind…
Social media offers so many benefits and capabilities, you cannot afford to overlook it. Failing to recognize social media's value is risking being left behind professionally. Connect with social media in 2014, and benefit from the career impacting information and opportunities."