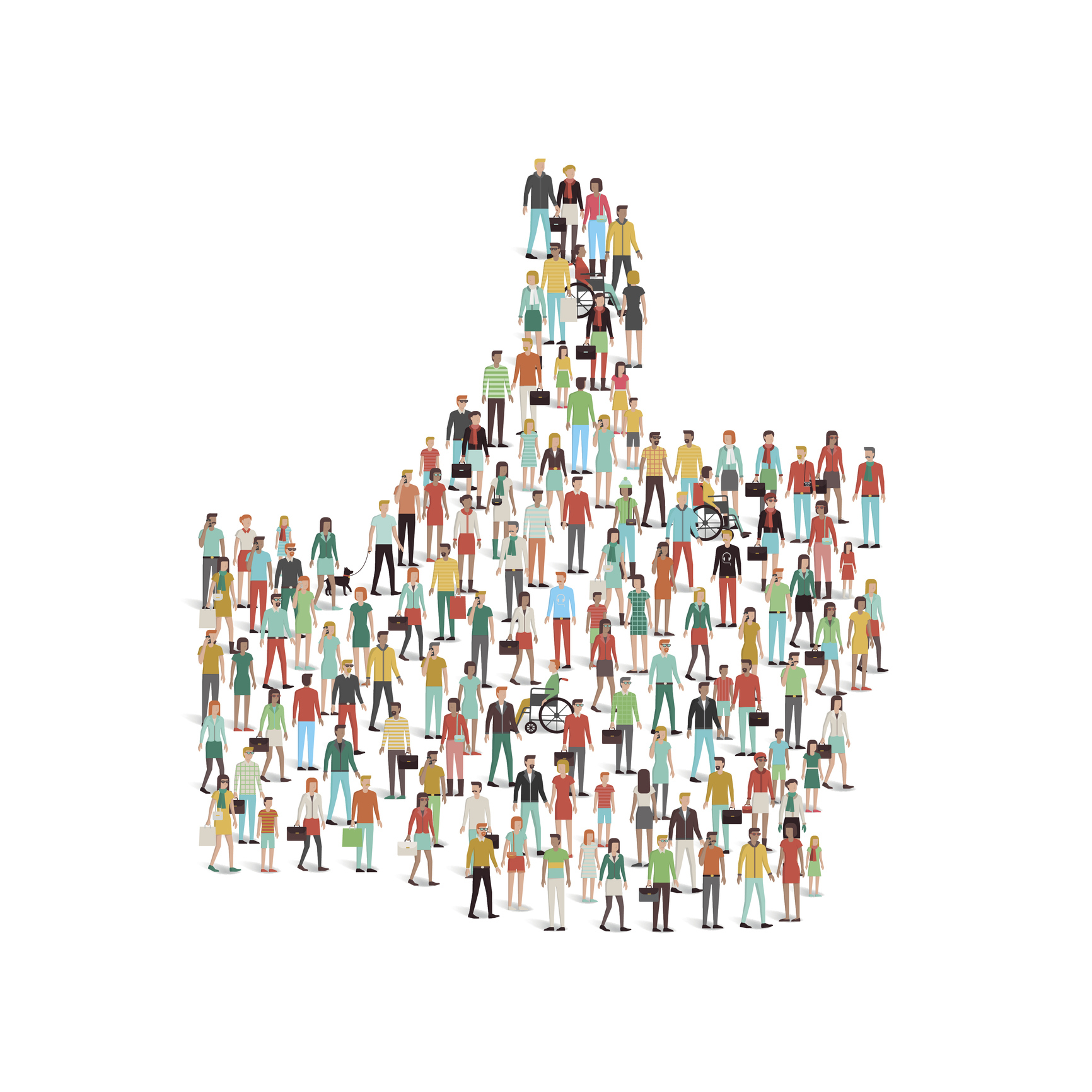 Donna Gilliland's guide to the key social media platforms and their business benefits
Does the term social media confuse you? Do you find it difficult to explain it to anyone, much less to your Executive? If so, this article should help considerably.
Traditional marketing and communications media include billboards, TV, radio, cable TV, newspapers, and of course, the phone. While they are all still in use, in many cases it has become too costly and ineffective to use as the sole means to reach an intended audience.
Today's world is online looking for answers about people, products, deals, jobs, homes, health, travel, news, restaurants, science and so much more. The greater number are seeking answers from Google and Bing searches and their favorite social channels.
Let's get started channel hopping to find out more about a few key social media platforms and the business benefits of use.
What is Social Media?
The Merriam-Webster dictionary defines social media as "forms of electronic communication (such as websites) through which people create online communities to share information, ideas, personal messages, etc."
Media is the communication piece whereas social is the part that provides a live way to communicate, collaborate and socialize with people in real-time.
Today, much like TV and radio, we have many social channel choices from which to consume and broadcast information. But, which ones should we tune into and broadcast from when marketing and branding a company or ourselves as career professionals?
Without a clear understanding of various key social media platforms, combined with a clear set of business objectives for use, it can be both confusing and detrimental to you and your business to venture out onto a social channel.
Where do I start?
When I am asked this question, my response is LinkedIn. Before you begin using social media channels to promote your business, raise awareness of a project, launching a non-profit, etc., the person behind it all should be on LinkedIn first. It is often the first place that interested ones will look for full detail on the person behind the business or the person they are considering for hire.
Note: Search engines index social channels. Keep this in mind as you write your social profiles and social posts.
LinkedIn
LinkedIn is the largest online network devoted entirely to business. When people want to know more about a person or company they are considering doing business with, the majority will begin their research via LinkedIn.
Important statistics:  87 percent of Recruiters are using LinkedIn, 55 percent are using Facebook, and 47 percent are using Twitter. Source: JobVite 2015 Recruiter Nation Survey
LinkedIn is an opportunity to highlight your skills and accomplishments at an in-depth level. Your presence and activity there can open the door to new business by making new connections and interacting with those connections to build strong trusted relationships. It is a networking and learning opportunity.
Is your profile created in a way that clearly and accurately provides insight about you? Your LinkedIn profile should contain full detail about who you are, where you have worked, projects, skills, education, volunteer roles, etc.
Tip: always have a "help first" mentality on all social channels. Give thought to what you can contribute to those who have chosen to connect with you on LinkedIn.
Business Benefits
"LinkedIn is an extremely powerful thought leadership, personal branding, and business development platform.  LinkedIn can be incomparable when it comes to the features that allow you to create and promote your brand, convey thought leadership, find, and engage with the right prospects for lead generation – all in one place!"
~ Viveka von Rosen, LinkedIn Expert, and Author of LinkedIn Marketing: An Hour a Day. www.LinkedIntoBusiness.com.
Twitter
Real-time news broadcast via the Internet in short 140-character snippets much like a news headline. It has changed the way we communicate and consume the news. Twitter provides a constant real-time stream of information about what is happening in the world right now. All types of topics can be found on Twitter such as sports, news, politics, food, arts, weather, travel, science, and more.
People tweet about a great number of things which might include your product, services or your company brand.
Start by being an observer on Twitter. View the types of information being tweeted. View how your competitors are using Twitter in their business.
Before using Twitter, know your goals and objectives for use. This will help you to determine if Twitter is a social platform that will meet your business and career goals and objectives.
Twitter works on a follower basis. This means that the information that you tweet can be viewed by those who directly follow your account. Followers can share your posts with their audience, thus providing you with a greater potential for reach.
Business Benefits
Increase your visibility by sharing content that is meaningful to your followers. Share and consume news in real-time. Announce product releases, community projects, tweet helpful information from your events and use Twitter for social listening.  When your company or product is mentioned, reach out in real-time on Twitter to help and converse. It's a wonderful way to provide customer support.
Instagram
A place to tell your story in visuals – your photos. Behind every photograph lies a story. Use storytelling as an opportunity. Use the area just beneath the photo to tell your followers more about the story behind the photo.
Photos aren't the only way on Instagram to tell a story, provide a tip, or showcase a product. Instagram now has Live Video where you can live stream a show to your audience, much like Periscope.
Instagram offers a business account option which will provide you with business statistics about your account. Ads can be run on Instagram.
Business Benefits
There are over 500 million active users on Instagram. Use Instagram to visually tell your company story through great photos. Take customers behind the scenes of your company, show or demonstrate a new product with a short video, give people a photo tour of your special events. Instagram is all about the visual content to communicate your stories.
"Instagram gives people a peek behind the curtain of an otherwise untouchable business. LET US PEEK- Show us the behind the scenes for your business. Let us meet your team or see your product being made. Don't always show perfection…let us peek behind the curtain of OZ!" ~ Gina Schreck, President of SocialKnx. www.SocialKnx.com
Facebook
Facebook is about community. It is where people hangout to visit with family and friends. They are there to be entertained and stay connected to people that are important to them. It's a mix of fun and business. Facebook users research about businesses and products they are interested in. It's a place where many stop first for inquiry about a product, a service and to obtain customer service.
It has become common place for Facebook friends to ask other Facebook friends about a company, service, or product, which they often circulate to all their other friends.
Facebook is filled with various marketing power tools to help you reach your target audience. Live streaming video, 360 degree photos and an Ads platform to help you reach your target market inside and outside of Facebook.
Business Benefits
"Facebook… It's where the people are! If your audience is spending time there, it makes sense to get in front of them to build brand awareness, increase engagement, and as a business owner it can be invaluable in driving traffic to your website.  Facebook offers companies, through their ad network, a powerful way to target with great specificity so that your ad dollars are highly targeted with a better ROI than print, billboards, and television. "
~ Mike Gingerich, President of Digital Hill Multimedia – www.DigitalHillMedia.com
Pinterest
Think of Pinterest as a storyboard. Create searchable visual pin boards that you can pin a variety of content types. Create boards by categories to make it easy to store and organize relative content.
Pinterest is filled with boards on DIY projects, food, health, travel, ways to find a home and so much more! Pinterest is fully searchable.
Business Benefits
Sales and ROI is a major benefit of this platform.
"The difference between Facebook, Instagram and Pinterest is the difference between talking about a shopping trip and doing it. Pinterest is the go-to for future purchase intent. It's an online shopping gallery where you're able to inspire the shopping cart for your customers. Nearly 75% of Pinterest users have purchased something on the platform or because of the platform."
~ Jessika Phillips, Founder of NowMarketingGroup – www.NOWMarketingGroup.com
In closing…
Images and video are both key tools within all the social platforms that have been discussed in this article. Use these to your benefit. We will talk about strategies and tools in another article.
If you have questions, feel free to tweet me (@DonnaGilliland) or visit my Facebook business page at  www.Facebook.com/MOSTraining and ask a question. Social Media is a big topic and we have only touched the surface.