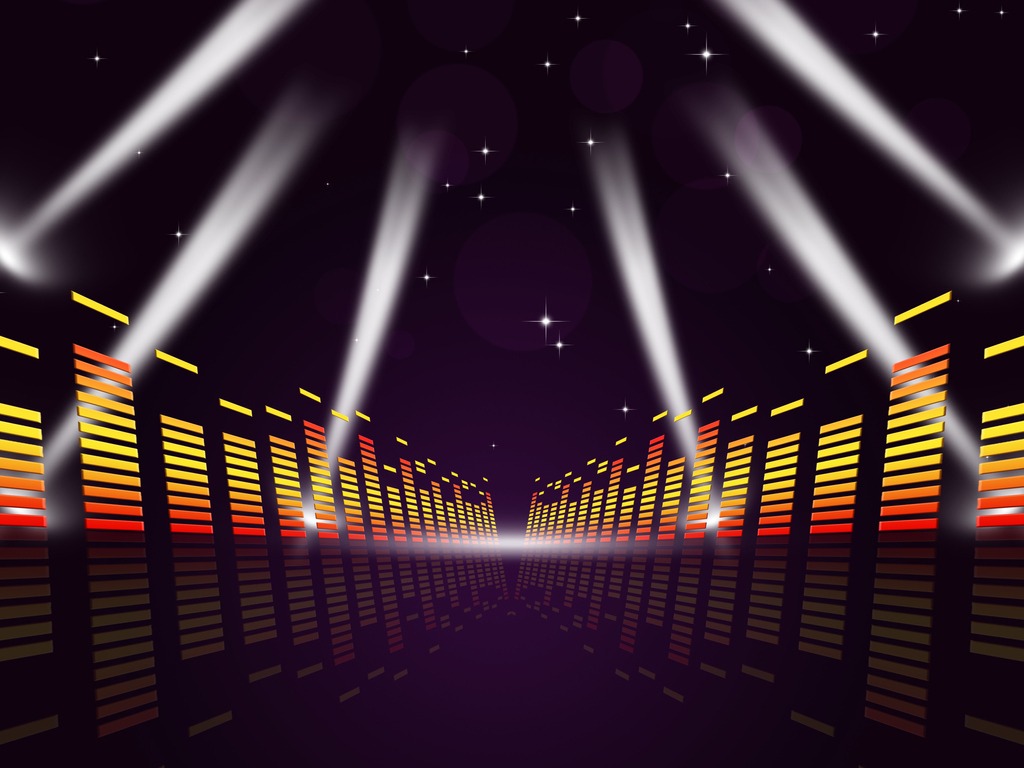 We must learn to put the spotlight on our story in a way that evokes emotion and invites engagement, explains Lisa Gareau
I have always loved stories.
Early in my life, I was fascinated with the stories that were told to me, but not in the same way my friends seemed to enjoy them. I wasn't thrilled about getting lost in a fantasy, meeting new imaginary friends, or travelling to unknown places through the pages.
It might not seem very childlike, but a story – for me – was an opportunity to learn something, to explore a hidden truth, or to better understand my experience of the world.
As a young person, I was concerned about living with an upstanding character, and the "moral of the story" became a treasure to be found. I thought once I found it, I would know better, so I would do better, and figured I'd be a better person for it. This intensity might have been because I was raised by two master communicators – my dad and mom – who readily used the art of story to relay information or rally a crowd.
The Power of a Story
The types of stories they told seemed to ask something of me. I soon learned that a story was never a one-way journey. Listening to a story was a reflective exercise that allowed me to see and understand myself better. Telling a story was a way for me to share my experience of life with others.
Stories have power. Stories convey passion. Stories move people to action.
Common literature around the world is filled with examples of how stories have soothed communities through hard times, taught children the culture of their people, or influenced the beliefs of societies. For better or worse.
When we consider the power of a story, we must take time to consider the potential influence of those that tell them. If a story can awaken emotion and move people to action, how we use this power as storytellers becomes ever more important.
Whether you are aware of it or not, your event is telling a story and you – my friend – are the storyteller. You have the power. You have the passion. You can move people to action! But first you must set the stage for your story to take hold.
By mastering the use of sound, visuals, and light in any meeting, event, or gathering, you can tell your story knowing your guests will be right there with you.
Setting the Stage for an Experience
It's the storytellers that help immerse us in the event journey.
As event-planning storytellers, we are the keeper of the message, but – to be effective – we must also share our story in a way that engages and enthrals our guests at every step of the way.
When event planners talk about arranging their A/V – or audiovisual – for their event, the conversation can become technical, cold, and pricy. But the importance of getting it right compels us to spend the time, energy, and money needed.
There is a lot at stake. What if we can't hear the speakers, guests, or each other? What if the visuals are too small for our guests to read? What if the light in the room is too dark, too bright, or is highlighting the wrong thing?
My guess is we can all answer these questions with dozens of examples of what has gone wrong in the past! The reason why these stories stick in our minds is that the guest experience matters. It's the work of the producers, stage managers, facility staff, and tech teams to put us at ease when managing the sound and lights for our events. So, if we hire the pros to handle the A/V, is there still a role for us?
When we embrace the role of storyteller, we become co-creators with our production teams – transporting our guests to a new experience and setting the stage for our stories to be seen, heard, and experienced!
I've been planning and promoting events all my life and have been a Connection Strategy Coach for over 14 years. Over that time, I have worked with thousands of everyday event planners who have inspired me with their use of sound, visuals, and light to engage their guests.
I've also learned to put my love for stories to work using immersive sound, visuals, and lighting, wanting to teach, listen to, or engage my guests at my own events.
Here are three examples that show how I set the stage to tell a unique story for each:
Mastering the Story, the Sound, and the Spotlight
Is your event story meant to teach something to those in attendance?
The Retreat Story
Last October I decided to host my first mountain retreat for everyday event planners. It was a long-awaited time together for these business owners, entrepreneurs, fundraisers, marketing pros, and administrative professionals who – as part of their day-to-day work – plan events. The story I wanted to tell was that significant growth only comes from getting grounded in who they are. I wanted to teach them to find that powerful intersection between who they really are and what they do.
The Retreat Sound
The environment was the small but well-known mountain town of Banff, Alberta. The freshly fallen snow outside added to the cosy feel of the retreat room. Snowfall tends to muffle the sounds outside and almost puts a "hush" on the streets. Inside our intimate meeting room, I was able to calm the energy and buffer the sounds with a soft armchair and a fuzzy blanket for each participant.
I didn't need a mic, as we were in a small enough room for me to speak from one end of the group and be heard. As a teacher, facilitator, and coach, I have learned to use rhythmic speech, clear pronunciation, and sounds of affirmation to keep everyone engaged. At the same time, I am careful to use pockets of silence to allow participants to process the concepts I choose to teach.
The Retreat Spotlight
The room had beautiful natural light. The room was small and on the second floor, but the large windows that lined the two street-facing walls allowed us to see each other for who we were. The spotlight was on the group – not on any one person or me as the host.
I believe when teaching deep or potentially transformative content, diffusing the light allows for introspection as opposed to interrogation by the facilitator. No one can meaningfully process what truly matters to them when the light is shining in their eyes.
Is your event story a platform for your guests to be heard?
My message is important, but I want to also listen and "share the stage". That means using a roaming mic or even a tossable mic like the Catchbox. This softbox has a wireless mic inside and can literally be tossed from person to person. Makes sharing the stage fun!
The Workshop Story
In 2020, I designed a mastermind for anyone planning or promoting their own events. Just a couple of months later, the global pandemic hit and every planner in every country was affected. The idea of planners supporting planners seemed even more important, but we were all reeling.
Now, three years later, we have made it through, and I've relaunched the REDI Room. The "REDI Room Online Mastermind" groups and "REDI Room Live!" events have become interactive solution circles where everyone can be seen, and heard, and their perspectives considered. The story I am telling is that every voice matters!
The Workshop Sound
Story plays a big part in setting the stage for workshop participants to be heard. I want everyone in the room – virtual or in-person – to feel as though they have a seat at the table. I need a mic at the front of the room, but it can't be stationary. I need to be heard clearly so I can share the importance of "collective leadership". This is an important topic for managers that are used to taking charge!
The Workshop Spotlight
The lighting at any Candy Workshop allows participants to feel calm. It can be hard for planners to open up in the middle of a discussion. The vibe must be right for them to offer an idea for consideration. There are many reasons your guests may want to hide away from the spotlight – opening up to share in a group of professional peers can be unnerving!
Lighting can help illuminate the areas that feel safe – the stage where the facilitator is setting up the story, a slide on the screen showing where we are at in our workshop materials, or a step-by-step journey map – or a schedule – at the front showing how we'll get to our destination.
Is your event story most effective when guests are active and engaged?
The Conference Story
For the last couple of years, I've had the joy of participating in the Association of Administrative Professionals of Canada, Calgary Branch professional development conference. Last year, instead of a traditional speaking spot, I asked to take the stage a few times throughout the day to host what I call "activations". I describe these short, interactive bursts as palate cleansers that are designed to help participants process information between longer keynote presentations. But make no mistake, they are not just candy-coated, empty calories!
The story I shared during this time on stage is that a deeper experience of the overall theme is possible. The current Branch President, Jaclyn Falkenberg, says "the activations lock in the learning". I know that by creating smaller, ongoing connection points in their yearly conference, the AAP Executive can realize their bigger connection goals year-round!
The Conference Sound
When I launch a full-on activation, it's noisy! Attendees are released from their chairs, moving around the room, and often the noise begins to build as they lose themselves in the task at hand or in a tangle of conversation with their peers. Managing the sound in the room is one thing, but creatively using sound to reconnect with the crowd – and draw them back – is another. As a former camp director, I've tried every trick in the book to refocus a busy group back to a "listening stance" to lead them to what's next.
Before setting the group free to participate in their activation, I requested that they take a moment to set an alarm on their phones that would notify them of the time remaining. Asking them to add an alarm with a sound they find funny, pleasant, or recentering helps us co-create the experience and truly be in it together!
The Conference Spotlight
What comes to mind when you think of conference room lighting? Harsh, bright, floodlights? Even in a ballroom, the lighting doesn't leave us with much room for nuance. Well-designed theatres depend on lighting ebbs and flows throughout a performance to keep their audience engaged.
Many times we don't have the luxury of theatre lighting in our conference room. But we can still create subtle changes to put the spotlight on our message, create expressive moments, or evoke a desired emotion. Put a spotlight on your story with onstage lamps, lightbulbs, or screens. Put glow sticks, LED candles, or light up mirrors in the hands of your guests. Our senses are waiting to be presently surprised!
A Storyteller Moves a Story from Head to Heart
I'm writing this article from one of my favourite places in the Canadian Rocky Mountains. As beautiful as my surroundings are, when I first sat down to write, I felt stuck. My challenge is staying with it when I'm "not feeling it".
How often do our teams, guests, participants, or attendees check out from what we are trying to say because they are "not feeling it"? When we want to engage, we must set the stage.
We must learn to put the spotlight on our story in a way that evokes emotion and invites engagement. When I'm not engaged, I know the words haven't made it from my head to my heart. So how did I set the stage to tell my story – share my message – for you here?
At first light, I committed to my laptop, made myself a coffee, and pushed the big armchair to face out toward the glistening mountain peaks. I dug through my Apple Music, found cellist Sheku Kanneh-Mason's new album, "Song", and hit play. Then – not so magically – with my story in sight, my ears engaged, my eyes on the sunny peaks, I was feeling it.
Professional producers, savvy stage managers, and time-tested techies can help you manage the sound, visuals, and lighting for your event – but it's up to you to embrace your role as a storyteller.
You have the power. You have the passion. You can move people to action.
It's time to set the stage!