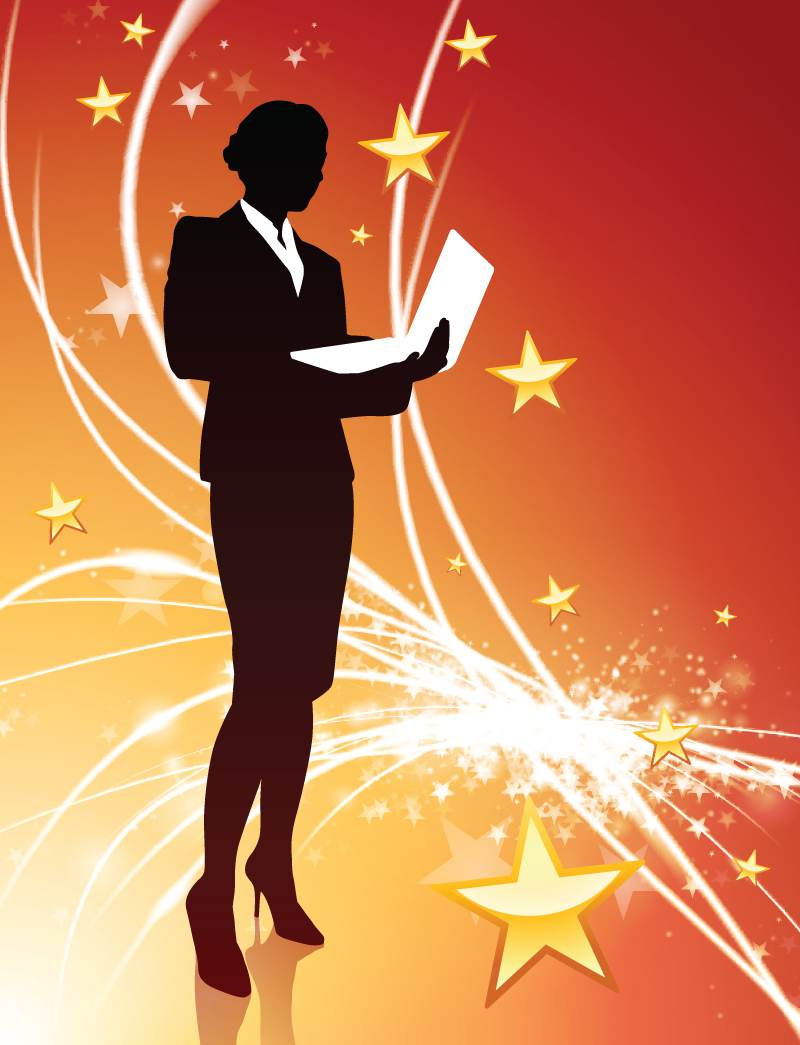 Are you a Personal Assistant or Executive Assistantto a Director or any other senior level manager? Or are you thinking of becoming an Assistant in the near future? Or maybe you want to become a STAR Assistant?
To work for a high-calibre boss really takes an exceptional personality. Here are some tips for you on how to be the right person that your boss might need to smoothly mange his personal and professional life.
Be the "better half" of the apple
Understand how your boss "ticks". Have you noticed your boss is in a better mood in the morning? Book important meetings in the morning, he/she might love being an early bird! Or is your boss happier in the evening? Know his or her preferences and you will be one step ahead.
You might already know your boss's habits, so make sure they stay on top of tasks, so that you can concentrate on your tasks! Try and build up good interpersonal skills. An Assistant needs to be very flexible and calm at all times, specifically when assisting more than one individual. Be aware of your manager's working style and how he/she likes to receive information. Listen and observe to really understand your manager's needs. Explain things clearly and simply; many busy managers do not have time for detail. Build up confidence.
Being an excellent Assistant can create a lot of pressure, so you need to be confident when working in a pressurized environment. How can you make decisions on your manager's behalf and be proactive if you don't know what's important to him/her at that time? Managers who are secretive are harming their own effectiveness as well as yours.
For this reason face your fears. It's normal to feel insecure, but don't cower and avoid uncertainty; go beyond your comfort zone. Take risks. Go after that job you think you can't do – doing so will build self-esteem and resilience. Know what you want. If you have goals, it's easier to make plans and move forward.
Be a problem-solver. Don't be the victim, instead learn to behave proactively.
Effectively organize your workflow and always be up to date
Time is money. And that is absolutely true! Maximize your time and you will see better results. In addition you need good communication skills. Assistants are the first point of contact for other clients, customers and colleagues, so always be professional and have a smile on your face.The Assistant and the manager spend a great deal of time together; they have the same objectives and carry out different tasks to achieve those objectives.
Communication is vital and it would be impossible to work together successfully without excellent communication. Become involved in the business as much as possible to enable you to do all of this. Networking internally and externally is vital. Take every opportunity to attend meetings and training courses to expand your knowledge and skills. Read books and magazines tailored for Assistants' requirements. Join groups on social media to share good practice with other Assistants. Attend networking events to learn of new developments in your field: new tools, processes, leaders, training programs, products and services.
You may discover the solution to a problem at work by listening to others' life and work experiences.
Assistants are expected to have good IT skills because in our job we have to create complex spreadsheets and need good knowledge of email packages like Outlook or Lotus Notes. Good Assistants will also know how to type really fast. Be up to date with today's office technology. Show your boss/bosses that you know how to be efficient and implement new technology that will enhance the company's performance.
Last but not least, be very motivated and know how to multi-task. Being an Assistant is always multifaceted, you need to plan a variety of different things like book and manage meetings, prepare presentations/reports, book travel and many more things, so every day could be differently joyful!
You'll tackle any problem with a solution that's been proven to work and you'll get dozens of answers to your questions all from one source. Imagine how much more effective you'll be with technology… time management… tracking schedules… document management… and interacting with your boss and co-workers.
Improve the relationship with your boss
If you work together in a harmonized positive synergy, almost nothing can go wrong. Your team (you and your manager) should be speaking regularly during the day but, most importantly, time should be set aside, probably once a day, to sit down together and agree on objectives for the day, week and month (this can always be done on the phone if necessary).
I remember one of my bosses telling me "you are the most important person I speak to". Very flattering, but actually quite true. I organized his life and managed his agenda, our meetings included, and these meetings should not be one way with you waiting for your manager to tell you what to do. It should be a two-way communication and before this session you should have prepared what you need to relay to your manager and anticipated any questions he/she may have for you. As issues arise, always attempt to offer viable solutions rather than problems. You are there to assist, not give your manager more worries.
The key word for all Assistants is "preparation". An effective Assistant always puts some thought into situations before acting – from routine telephone calls and emails, to attending meetings, offering proposals and issues of conflict. An effective Assistant offers her views whilst always having considered the views of the other person. You are priceless!
Now, let's all become the next STAR Assistants!