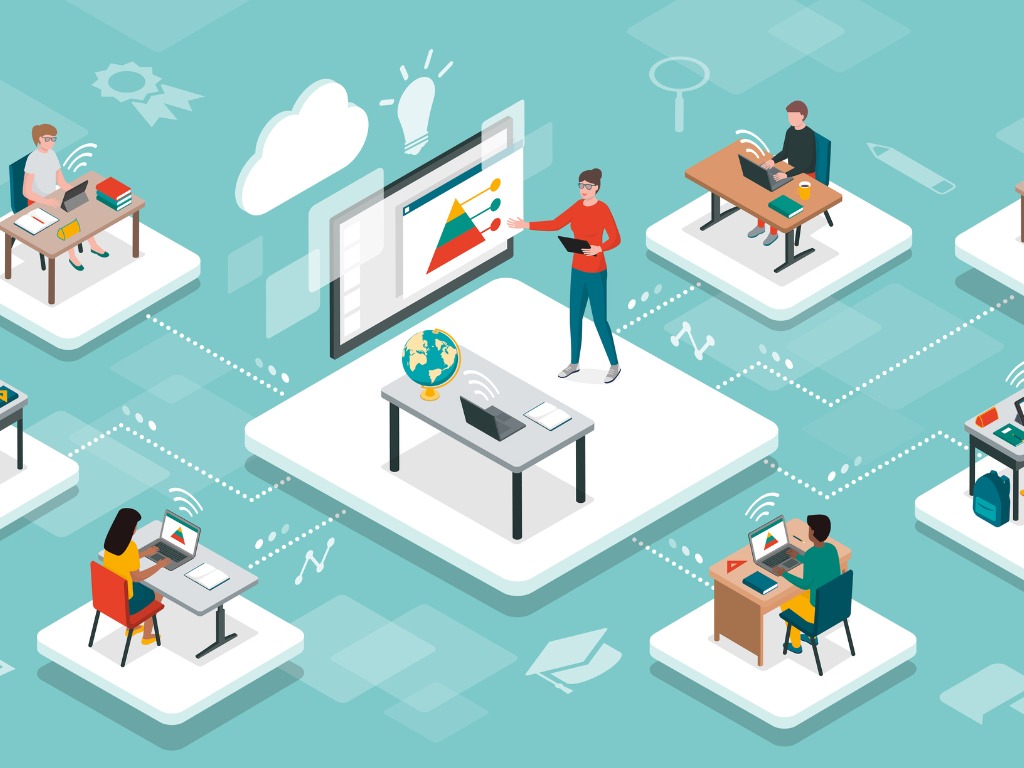 Brainstorming sanity lies in utilising digital whiteboards, explains Michelle Bowditch
When the ideas are flowing, and the whiteboard is filling up, there's nothing less effective than having to take photos of your progress before wiping the board down to keep brainstorming. You're also usually left with an annoying film of ink that never entirely rubs off!
The need for teams to collaborate and communicate efficiently across projects has always been vital; however, remote work's current reality means the necessity is more prevalent than ever.
Here are three options that you can add to your tech toolkit:
1. Google Jamboard
Get out of a pickle and find your jam with Jamboard. The digital collaboration tool makes it easy for your team (or classroom) to brainstorm together effectively, from wherever they are. Bring concepts to life quickly with Jamboard's inbuilt drawing and editing tools.
Jamboard partners up beautifully with G-suite; each Jam-session saves automatically to Google Drive, so you never have to worry about losing any of your creativity or break-through strategy moments again. The size and versatility of the Google Jamboard and the Jamboard app mean you can brainstorm in small spaces or link team members working remotely; it supports up to 16 people on a single device.
Utilise features such as sticky notes, shape recognition, web clippings and the library of images to create impactful presentations. You can present your work easily by connecting team members or stakeholders to the presentation via the built-in HD camera and 'Meet', Jamboard's video-conferencing tool.
2. Miro
Miro as in 'hero'… and it really is a hero for cross-functional communication.
Miro shines as a toolkit for customer journey mapping, sprint planning and more. Its rebuilt templates and powerful capabilities earn it a place as a great cross-functional digital 'whiteboard' option for businesses, no matter their size.
This visual collaboration tool allows you to take notes, move design elements around and communicate with team members via its embedded video links. Some of the reasons I believe in Miro are that you can utilise it to:
Develop a customer journey map
Run team meetings or brainstorming sessions
Create roadmaps for your programs, trainings or workshops
Visually represent the business strategy
Miro integrates with multiple platforms like Slack, G-suite and Microsoft Teams and can be used across desktop, tablet and mobile. So, you can work on your visual collaboration anywhere, anytime.
3. Microsoft Teams Whiteboard
Facilitate engaging remote meetings or real-time project collaborations via the Microsoft Teams whiteboard, Microsoft 365's digital canvas that allows you to work efficiently and creatively with your team members or stakeholders.
Use sticky notes, insert hyperlinks, documents and images and use customised settings to visualise ideas and work in synchronicity with your team, from wherever you are. Colour coding, voting buttons and the option to use ink or text ensures the Microsoft Teams Whiteboard supports many styles of communicating.
The Microsoft Teams Whiteboard can be created, shared, joined and exported all from one direct location. It integrates seamlessly across all your devices and the web, so it is accessible on the go. Whiteboards are automatically saved to the cloud, giving you the peace of mind that a session won't accidentally be lost.
Whiteboard can be downloaded from the App Store for iPhone and iPad or in the Microsoft Store for Windows 10.
Michelle is undertaking a research project tackling the titles of the C-Suite Executive Assistant vs Executive Business Partner vs Chief of Staff – three very different roles with very different expectations and deliverables and three very different positions in the corporate world. If you are interested in participating in the research, please follow this link: http://bit.ly/Door20aSurvey