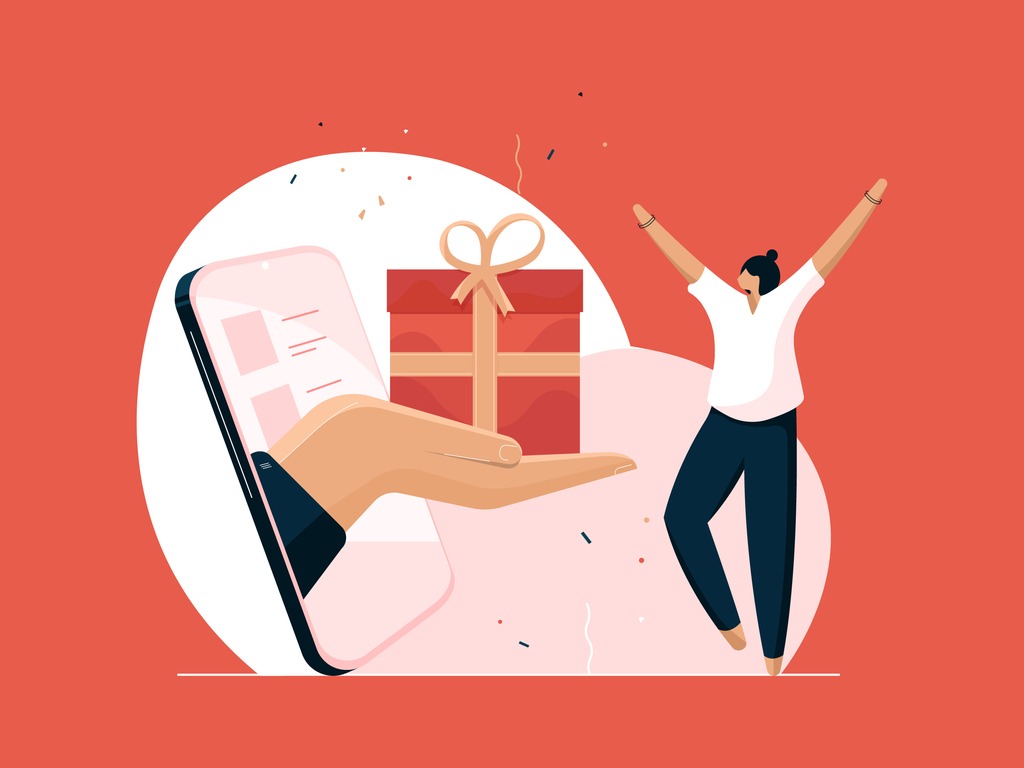 Leeatt Rothschild looks at how corporate gifting can be used as an engagement tool in a hybrid workplace
In a 2021 Coresight Research survey, 35% of corporate gift buyers reported increasing their gifting frequency after shifting to remote work. The desire to improve relationships motivated the increased pace of corporate gift-giving, with more than 80% of those surveyed saying the practice strengthened connections with clients and employees.
Most corporate gift companies now offer concierge services to make recommendations and expedite gift fulfillment to remote workers. This makes it much easier for administrative professionals to take a more emotional and personalized approach in suggesting and purchasing corporate gifts.
Corporate Gifting as an Engagement Tool
1. Establish relationships
A gift creates a tangible association that remote workers miss with limited face-to-face interaction. A package punctuates our flat-screen routine with the three-dimensional experience of unwrapping and revealing something out of the ordinary. As companies forgo in-person employee celebrations, holiday gifts can show appreciation without depending on public recognition.
2. Earn attention
Packages themselves can be enticing, colorful, curated gift boxes that elevate the experience of opening a present. Personalizing client gifts, branding them or packing them with purpose-infused marketing materials can all add to the experience. Eco-friendly gifts, small-batch products and information behind a gift's craft production demonstrate the care taken in choosing a thoughtful, sustainable gift.
3. Share a personal message
The most important part of a client or employee appreciation gift may be the enclosed card. A card not only links the gift to the company, but also strikes a truly personal note, thanking the recipient or recognizing an employee milestone and explaining why the gift is appropriate. Personalized cards say something heartfelt and make the experience meaningful.
4. Boost employee recognition
In a 2022 Prudential survey, nearly a quarter of workers had switched employers during the pandemic. A thank-you or holiday gift raises employee engagement for doing a superlative job or enduring a stressful time and encourages loyalty.
5. Deliver social purpose
Companies are broadening their choice of gift suppliers to include diverse-owned enterprises and employers who create job opportunities for under-represented talent. By supporting ethical gifts and demonstrating knowledge of a brand's purpose, holiday or corporate gifts can make a statement about empowerment and stewardship. Gift-givers can mark an event and make a bigger statement by creating employment, preserving the environment or investing in under-served communities. Corporate partners and an engaged workforce will remember the givers' commitment to making a difference in society.
6. Show swagger with online swag
Virtual engagements bring on real fatigue. Delivering items in connection with an online event is one way to bring life and meaning to the experience. Event hosts can provide branded gifts to prompt enrollment. A virtual goodie bag delivered before or following an event can drive a specific call to action. Webinar organizers can use gifts to show appreciation to panelists. With attendees scattered across the country, gifts with meaning are a proxy for the live experience and a way to physically connect.
Business gifts have a proven role in establishing closer, more engaging professional relationships. Choose a gift vendor that helps you meet your company's strategic talent goals and strengthens relationships.