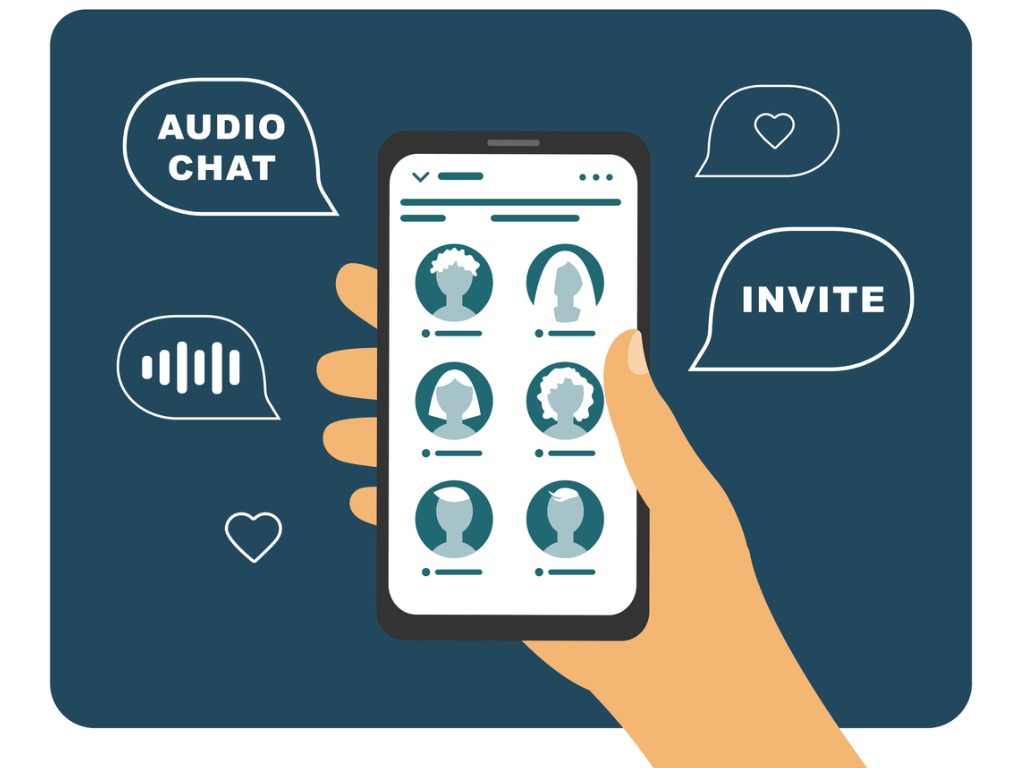 Abigail Barnes and Helen Rees share their thoughts on how Clubhouse can benefit Assistants, cutting through the hype, news coverage and speculation
What is Clubhouse?
Clubhouse is a social networking app that uses audio chat to facilitate conversation. It's a combination of talk back radio, a real-time podcast episode where you can ask questions, and a networking tool where you have the opportunity to connect, collaborate and speak with people from around the world.
In this blog, the Clubhouse founders Paul Davidson and Rohan Seth shared their vision for the platform: "to build a social experience that feels more human – where instead of posting, you can gather with other people and talk."
Users search the app to find and join rooms with a subject of interest, then can listen to an interview or expert conversations or contribute their thoughts and expertise to a discussion.
Room topics can range from music, meditation, and the meaning of life to marketing, how to get started in business, and the mindset for success.
How do I get an invite?
Clubhouse is still in beta stage and currently only available on an iOS device (Apple), with plans underway to include Android users sometime in 202. Watch this space! It is invitation only with new users invited by friends, networks or peers.
When you are invited, you get a link texted to your phone number that will take you to a sign-up page in the app. From there you'll get two invites you can use to invite others.
Clubhouse launched in the USA in April 2020 to a handful of users. Membership expanded globally from 1st January, 2021, with over 6 million users now on the platform (at time of writing) and it's still growing.
Curating your experience
When you join the app, you are given a list of topics to choose from which allow the app to recommend people and communities for you to follow and connect with.
Unlike other social media platforms, you will need to follow people to have the best user experience, as that's how the app knows what to show you. As time goes on if you find yourself overwhelmed or no longer resonating with certain people ,you simply unfollow them.
As with all social media platforms, it can be too easy to get sucked down a rabbit-hole of time and lose yourself in the seemingly never-ending array of rooms, topics and discussions.
The best way to approach your interactions on Clubhouse (once you've explored and navigated your way around) is to have a plan. Be intentional and brainstorm how this platform might help you and your career or business.
If you are a VA, for example, Clubhouse might be a great way for you to network with other VAs, explore common experiences, develop your skills in a particular area, and increase your visibility to potential clients. If you are a PA or EA for a small business, or support a sales team in a larger company, you might be able to use Clubhouse to help them deliver their objectives in terms of reach or networking.
Conscious consumption
Think about how much time (and what time of day) works best for you, find the rooms that resonate with you and take care to curate your experience, so you don't have to wade through all those noisy rooms to find what you're looking for.
As with all things in life, when you use the app you are investing your time, and only you can decide if it's the best use of it. In this video Abigail shows you how to use the setting in your phone to set an app limit (a time limit for how long you want to spend on the app daily).
Connection and collaboration
Every now and then a social media platform comes along that captures the minds and the moment and facilitates one of the greatest human needs, connection with others. That fosters global collaboration opportunities without the usual hurdles and allows people to operate with a growth mindset of possibility.
One of the most exciting aspects of Clubhouse's model is the opportunity to collaborate and co-host rooms with like-minded people that you meet on the app.
Looking for a new job? There are rooms where you can practise interview techniques and have your CV reviewed. Thinking about developing your presentation skills? There are rooms where you can practise delivering that session or work on your offer.
You can also find open mic singing sessions, rooms where actors audition for parts, and quiet rooms for guided meditation and breath work.
Top 5 Takeaways
Conversation creates connection
Network is net worth (you never know who is listening)
Hear in real time from thought leaders, experts, celebrities, peers and people from around the world
The ability to articulate through voice and audio is powerful
You get what you look for; curate your experience regularly and leave quietly if a room is not for you!