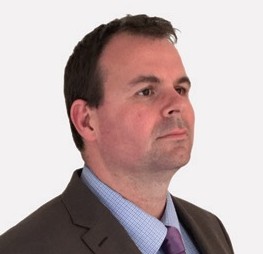 You probably know a PA who embodies the best of the profession, you might be one yourself, but what makes these PAs stand out from the rest to reach the top?
At Hays we help many of these exceptional PAs progress in their careers every day, and we hear from employers what it is they need from their PA. Earlier this year we set out to find out more about the key responsibilities, skills and characteristics needed for success by asking for the views of both PAs and their employers. Analysing the views of over 2,500 PAs and almost 300 employers helped us build a picture of what the most successful PAs have in common, and offer insight and advice to the next generation.
What's clear from our research is that the stereotype of the PA as merely admin support is increasingly outdated. Many employers now regard their PA's contribution to their organisation as equivalent to that of a manager or director, and trust their PA to make business decisions on their behalf on a regular basis. PAs go over and above their job description and today's PAs are confident decision makers and business influencers, have strong social media skills and often manage other support staff or teams.
The role of a PA is constantly evolving to keep up with the demands of business, and a successful PA should "be willing to try new things, embrace change and adapt to an ever changing role" according to one survey respondent. PAs now provide vital operational support, often taking on functions beyond the traditional PA role. They can step in to their manager's shoes in meetings and take charge of projects or business support functions simply because they are the best person for the job. We have noticed that PAs are also becoming very proficient at social media, acting as ambassadors for their businesses and creating an online community to support their PA peers and share their own experiences.
Where PAs are directly reporting to the top decision makers, they describe themselves as trusted advisers and, encouragingly, a very high number of employers believe they could not carry on their role as effectively without their PA, demonstrating the recognition and respect the PA holds in their manager's eyes.
As the role of a PA varies depending on the nature of the organisation and individual the PA works for, this can sometimes make it hard for aspiring PAs to know what they need to do to progress and what specific qualities they should highlight to make their CV stand out from the crowd. Whatever the organisation, understanding operational goals, developing people skills and working hard were the top three tips offered by PA respondents to our survey for the next generation of PAs.
My advice, echoed by PAs and employers in our research, for aspiring successful PAs and those looking to stand out from the crowd and develop in the role of a PA is to:
Firstly, consider your career plan
As a successful PA, you will be going over and above your job description, exceeding expectations, but our results suggest you may well also be lacking a formal career development plan. Employers value their PAs and recognise their contributions, but they don't always recognise their development needs which may mean that they risk losing some of the most experienced professionals.
Our research found that just 29% of PAs have a career development plan in place with their managers. We also found that more experienced PAs tend to have lower levels of career satisfaction. While 74% of those with one to four years of experience would choose to be a PA again, this fell to 66% for those with 10 years' experience or more. It is a concern that the industry may risk losing the most experienced and ambitious professionals if career development is not considered.
Career development plans are important. If you don't have one, suggest creating one with your manager, and make time for you both to review it regularly. This will better align your skills and potential with the needs of the business and allow you to show ambition and initiative. Consider what you enjoy in your own role, what projects and aspects you like the most and the opportunities for you to get involved in these kinds of projects going forwards. Even expressing these preferences to your manager may place you first in line to lead on suitable projects when they arise.
Investigate opportunities and learn from your network
Learning from your peers and adopting their approach to their careers can help you get to the highest level of your profession, so make a point of finding out what they are doing by using networking events and social media to ask where your peers want to go and how they plan to get there. The case studies in our report comment that speaking to your peers can help you find out what is needed to get to the highest level of your profession, and finding a mentor can also be extremely beneficial.
Think about your options carefully
If you are looking to push the role of a PA further, both for the profession and your personal development, don't dismiss the opportunities offered by different types of organisations to your own – whether small, large, public or private. While the larger employers may have the roles with the most kudos, smaller organisations often allow their PAs to assume responsibility across broader functions more quickly.
Although nearly two-thirds of PA respondents to our survey worked in larger organisations, those that worked in SMEs were more likely to have further responsibilities across HR, marketing and events, and facilities management than those in larger organisations. In these SMEs where PAs are more likely to be involved in other office functions, this can offer excellent experience for PAs looking to broaden their horizons and develop their careers. A significant number of PAs (39%) currently manage other office support workers, PAs or other employees and our research shows that there is more opportunity to manage in smaller businesses and the public sector and develop these key management skills.
Develop your education and experience
Qualifications are becoming more important for the future generation of PAs. Of course, we still see many PAs thriving who have A levels or GCSEs. However, more are joining the career with diplomas (37%) and degrees (33%) and employers are showing more signs of valuing their importance. This being said, only 4% of employers would seek to employ a PA with less than a years' experience, so although qualifications are becoming more important, experience is also desired.
As a PA needs a broad range of skills and characteristics to succeed, life experience coupled with experience in the working world and excellence across administrative functions is needed to excel as a PA. All respondents from our survey highlighted that the top three skills needed to be a successful PA are good communication, as cited by 75% of PA respondents, being organised (59%) and the ability to prioritise deadlines (48%). This was coupled with the most important personal characteristics of being proactive, flexible, confident and hard working.
Embrace flexibility, be ambitious and look for the right opportunities
The most successful PAs are working across more business functions and at more senior levels because they have been willing to go the extra mile and accept new challenges. Go beyond your job description and consider how you can contribute towards wider business goals. Be proactive and confident, and embrace the opportunities that are out there for those willing to seize them. Communicating your development intentions with your manager may open new doors to these opportunities and new challenges too.
So, what makes a successful PA?
Our research established that PAs now are confident decision makers and business influencers who must have excellent communication skills and be hard working. However, above all, our findings suggest that the top PAs must be proactive, anticipating the needs of their manager and seeking out new responsibilities. Where our research findings show that employers offer little by way of structured career development, you as a PA, must initiate this and drive your own career forwards using your hardworking nature and proactive approach. Continue to demonstrate how capable you are by stepping up to the mark as a true business adviser, not only driving your own success, but also that of your organisation.
When we set out to create this report we wanted to help both PAs and their bosses understand the challenges of the profession. To see PAs now using our report to guide their conversation and plan their careers shows that we have succeeded, and I hope more PAs will go on to take control of their career planning in the same way,
The "What makes a successful PA?" Methodology
In the spring of 2015, we launched a survey across the UK, encompassing organisations of all sizes and across all sectors. We received over 2,500 responses from employees (PAs and EAs) and almost 300 responses from senior level employers (MDs and CEOs).
Respondents were asked for their views on the PA role: the chief responsibilities, duties, skills and characteristics needed for success. We also asked questions around career development and key goals for the future.
For further information on the "What makes a successful PA?" report and job opportunities visit: www.hays.co.uk/successful-pa and to join the Hays PA & Secretarial community online visit our LinkedIn group or follow us on Twitter @HaysPA_Sec