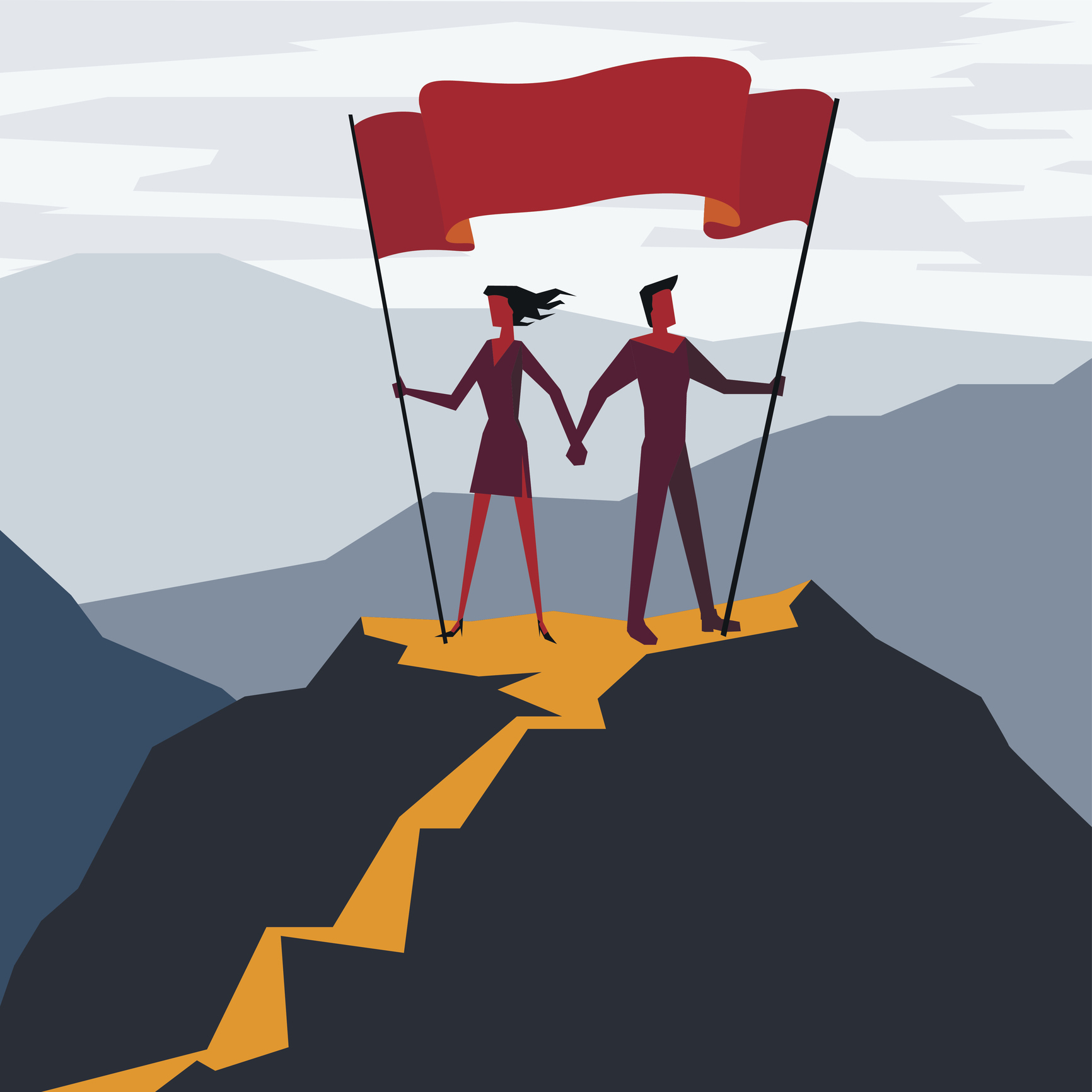 As the calendar winds down towards the end of the year, it's time to take stock and set some career goals says Brandi Britton
Most administrative professionals would say they can see the value of setting resolutions for a new year, including some career goals, but they just don't have the time — or really see the payoff.
Like them or not, career goals are key to professional success — and personal satisfaction. How can you work toward something if you don't know what it is? Here are some tips to identify what kinds of work-related resolutions to make and how to turn your career goals into reality:
1. Set specific targets
Stop, sit down and take time out (yes, you can do it) to really think about where you would like to see yourself professionally in one year, three years, five years and beyond. Be specific. "I want to be happy" or "I want more money" are fine objectives, but they're too vague to be helpful. You need tangible, measurable targets. For example, if you're after a raise, write down some numbers. As a starting point and resource, use the OfficeTeam Salary Guide, which has starting wage ranges for over 60 administrative and office jobs.
2. Dare to reach
What is your dream job? Allow yourself to think big, such as going from executive assistant to vice president. Career goals are just that — objectives for the rest of your career. You have the aspiration and character traits to climb that ladder, so don't talk yourself out of ambitious dreams. Make your objectives more real by putting them on paper.
3. Break it down
Now figure out the steps that will get you to the career goals you've set. After all, the career ladder isn't a catapult; it has many rungs that must be climbed — purposefully and methodically. If your dream is to become VP, you'll need to master additional skills and perhaps get a certification or another degree. Break down those medium-size goals into even smaller steps, such as researching programs and applying for admission.
4. Share your goals
The more help you have along the way, the faster and more likely you are to attain your career goals. Perhaps you're a receptionist who would love to be an office manager. In addition to doing the hard work of getting more skilled in software and written communication, tell your supervisor about your aspirations. Employers value staff who are committed to their company and reward them with additional training and professional development opportunities.
Better yet, find a mentor — someone in another department or company — to give you the advice you need, such as what resume mistakes to avoid and how to navigate office politics. A mentor can also introduce you to other industry professionals and alert you to job openings.
5. Tap into apps
There's an app for almost everything these days, including ones to help you set and reach career goals. If you're always plugged into your smartphone anyway, an app like GoalsOnTrack can help you stay motivated as you achieve milestones and work toward your objectives.
6. Review and revise as needed
As important as they are to set, career goals are not written in stone. And thank goodness. Think of all the people you know who've switched their college majors or held different jobs in different industries. Every year, take the time to go over your list of objectives and ask yourself whether they still spark your interest. If you're no longer excited by the prospect of, say, working in healthcare administration, give yourself permission to look at other roles and other sectors. Don't look at it as a setback. The reality is that no learning or skills are ever wasted.
Losing weight, exercising regularly, spending more time with family… new year's resolutions are often about becoming a better you. This time, add some well-selected career goals to that list. When you've achieved each objective, it's doubtful you'll find your success boring.