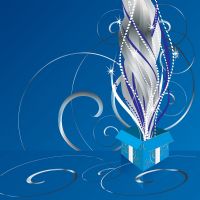 The working world is becoming a smaller place with an increasing focus on connecting with colleagues around the globe – often through teleconferences and video conferencing but increasingly via face to face meetings. Companies are increasingly taking a pan-regional approach to meetings to reinforce their global brand presence, promote employee engagement and foster collaboration, share best practice and formulate a worldwide strategy. Organising a multinational event may sound like a challenge but with the right approach and plenty of preparation it can be a manageable exercise.

Zibrant's Global Director of Sales, Anthony Coyle-Dowling, shares some key points to consider if you find yourself transnationally tasked!
Planning
A successful pan-regional meeting needs considered planning. Co-ordinating the travel and accommodation arrangements for participants from a range of countries requires a high level of organisation and attention to detail and that's before you have got to the detail of the meeting itself! Forms and paperwork need to be managed carefully and communication with attendees and suppliers needs to be regular, timely and clear. Set yourself a carefully thought-out schedule which includes all your key jobs to ensure you stay on track – last-minute issues or problems are much harder to sort out when you are dealing with multiple countries and languages.. For open communication keep an up-to-date planning schedule in a central location or 'cloud' that can be accessed by all the relevant members of your team and consider minimising planning costs by making use of Skype and e-mail where possible.
Language
Despite the fact that English is the universal language of business, bear in mind that you may be communicating with delegates whose first language is not English and there may well be a requirement for you to work with other languages. See if anyone in your office is able to assist with this, or make use of professional translation services if necessary, even if the event is to be conducted in English (and if so, will you need interpreters on site?) It looks professional if you make an effort to recognise language differences by using the simplest English you can, I, and make a gesture by including sign-offs in the participant's own language. Do not use jargon and be patient if queries arise. Be aware of differences of style and expressions used by other nationalities.
Local knowledge
You may not necessarily be familiar with the destination of your meeting so allow time to do your research; make use of the internet, but also the business travel departments and convention bureau of tourist boards in the relevant location. You may even wish to appoint an agency consultant to help you with planning and logistics. If your company has a large number of regular travellers, ask for their input. Work with those suppliers who seem most accustomed and comfortable with dealing with an overseas client. A less-than-competent member of staff will most likely cause you no end of frustrations and therefore try to get a sense of the professionalism of staff at a potential venue's location in early communication. Make sure that you are clear about what is represented by contracts, terms and conditions and any tax requirements. It will also help to look into the destination's and country's 'calendar' so that you do not find yourself clashing with a public holiday or other event that could affect the success of your own.
Be aware of international travel requirements such as visas. These can take months to process so ensure that delegates are mindful of what they need to do well in advance. Shipping and customs regulations also vary so find out about any restrictions.
Travel between different time zones can impact considerably upon delegate performance. Alert participants to time changes and provide helpful information on how to tackle jet lag. Also, if long-haul travel is involved, consider a free day before the meeting starts to allow delegates the opportunity to adjust and be at their most productive during work time.
Food and beverage
Take into account differences in food and beverage requirements – from ingredients to portion sizes to timings. Dealing with a range of ethnicities may make this complicated so make sure that you research and take into account all the possibilities so that everyone is presented with a reasonable option. At the same time, however, delegates may appreciate an opportunity to sample some local specialties. If you are dealing with participants with special requirements, for example allergies or intolerances, inform the catering supplier or venue well in advance and double check that they have interpreted your needs
accurately.
Etiquette
Acceptable business etiquette can vary enormously between nationalities, and it can be easy to unintentionally cause offence. Why not use the internet to research cultural aspects of etiquette and produce an 'etiquette' guide so that you and your participants know what is expected in different situations. Expectations of dress can also impact upon your event, so ensure that your delegates are prepared both for climate and cultural implications.
Security
The safety of your delegates is, of course, paramount and part of your company's duty of care for its employees and participants. If you are holding the meeting in a developing country bear in mind that communication and technology may not be of the standard that you are used to. Choose destinations and suppliers with a reputation for safety awareness, for example 'female-friendly' hotels which have initiatives in place geared towards the security of their women guests. Provide all participants with a central 'help' number in case of emergency. If appropriate, consider using 'traveller tracking' technology which will help you keep on top of where each person should be at any given time including flight and hotel data. Travellers should be briefed about the specifics of the location, and advised to be careful when using expensive technology and gadgets in public. Monitor the local news in your chosen location to be aware of any developing problems regarding transport networks, weather or unrest in the community.
On-line Support
An up-to-date, informative event website will decrease time-consuming queries from participants in the run up, and on site the internet can be invaluable in helping teams in different locations keep up with what each other are doing. A regular video 'update' can bring a sense of cohesiveness and reinforce company messages about the expected outcomes of events, and smartphone-friendly functionality can help with engagement.
Analysis
The cost implications of a pan-regional meeting make it a prime target for return-on-investment reviews. Gather feedback from all relevant parties as to the success of their event, if possible highlighting specific 'takeaways' of benefit to your company for example new business opportunities, marketing insights or training outcomes.
To conclude, there is no denying that arranging a pan-regional meeting demands extra skills from the planner but with a disciplined approach, problems can be tackled with considerable confidence.