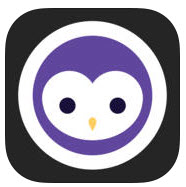 Top technology trainer, Donna Gilliland explains the basics of new technology Blab.im and how you can leverage it to your professional benefit.
For once, being known as 'blabber' is a positive and can potentially help you professionally.
What is Blab.im?
Blab is a free live casting video platform, currently in beta. It is easy to use. You can hold an online video conversation with up to a four-person panel, inclusive of yourself.
Anyone can watch your live session from a Web browser or via the Blab iPhone app (Android coming soon).
Office Dynamics Blab with Jasmine Freeman, Office Dynamics, Donna Gilliland, MOSTraining, Inc., Julie Perrine, All Things Admin and Lucy Brazier, Executive Secretary Magazine
Blab Benefits
There are many creative uses for Blab. Create a regular talk show,  conduct a live workshop, interview book authors and hold online discussions. Another benefit is to watch Blab sessions as a learning resource on a variety of topics. You can do all of this and more using Blab.im.
By way of example, Jasmine Freeman, VP at Office Dynamics, held a pre-show event via Blab with three panelists to discuss ways that conference attendees could use and benefit from the use of various social media channels during the Office Dynamics conference. Watch the replay at: Blab.im/OfficeDynamics.
Additional Benefits
An opportunity to align yourself as a subject-matter expert within your area of expertise.
Increase your visibility among leaders in your field.
Interact live with influencers.
Blab has a record option. If you record your session it will be available for replay from your account. In addition, after the event you will have a video file for your future use. You can even upload it to your YouTube channel.
Use your Blab recording as a podcast.
Embed your Blab on your website. Blab provides an embed code that you can copy and paste.
Tighly integrated with Twitter. Potentially increase your Twitter following.
Watch and Listen Before You Blab
Before hosting your first Blab, get familiar by watching and listening to Blabs. I followed the same approach before I began hosting Blabs. It was helpful to view and participate as an audience member first.
Be strategic and watch Blabs of those you follow on Twitter. Make it a learning opportunity and select Blabs on topics that interest you and will benefit you. Blab has a search field feature to help you locate topics and people of interest.
Blab provides an option for watching in 'lurk' mode. You can bypass logging into your Twitter account, which means you will not be visible in the Chat panel, nor can you comment or ask questions in the chat. The benefits to logging into your Twitter account to view a Blab is that you will be able to participate by commenting and asking questions. Audience members can hover over your name to view your Twitter profile information and easily click to follow you on Twitter and vice versa. It's a great networking opportunity.
How to Setup a Blab Channel
As of this writing, a Twitter account is the only way to setup a Blab account. The first step is to open your Web browser. Second, go to Blab.im. Afterwards, you will be presented with the following screen, which contains a Sign up now button. Once clicked a screen will appear where you can authorize Blab to use your Twitter account. In the future, your sign-in to Blab will be through your Twitter account.
The name of your Blab account will become your Twitter username. For example, my Blab account https://blab.im/DonnaGilliland
Tip: your Blab profile is pulled from the profile information of your Twitter account but you can also change your profile description in the Blab settings. Spruce up your Twitter profile and make it professional.
BLAB can be used via desktop by going to Blab.im or you can download the iOS Blab app from the Apple app store. Until the Android app is available, Android users can still view a Blab by accessing the BLAB website via the Chrome browser.
How to Host a Blab
Start by going to your Blab account. For example, my starting point is Blab.im/DonnaGilliland. Login using your Twitter account. Click the Start a blab button located in the top right of your screen.
The Host a Blab form appears. Next up type in a title for your Blab in the 'What are you going to talk about?' field. Once the title is typed, the Tag it so people can find it categories will become a clickable option. The purpose of tags is to categorize your Blab and make it easier for people to find your Blab when searching for specific topics.
Use the Add a custom image/(optional) to include a custom graphic for your Blab. Next up is the When do you want to go live?. Use this option to go live Now or In the future.  The In the future option is used to pre-schedule your broadcast.  Once chosen, a calendar will appear where you can specify a date and time. If you are pre-scheduling, the final step is to click the Schedule Blab button.
Once your Blab is scheduled, copy the URL link that is generated and use the link in your social media posts, newsletters and on the Web to promote your upcoming Blab. When the link is clicked, visitors will have the option to Subscribe to your event. Dependent upon their notification settings, they will be notified when you go live.
TIP:  Consider a test run. Schedule a test Blab. Title it Practice Test and choose the tag category test- zone.
Blab Wrap Up
The best way to learn is to have a plan and implement. Make your first step by watching and participating in live Blabs. Your starting point is Blab.im where you can search for live Blabs or for previously recorded ones. Now, go forward and start blabbing.