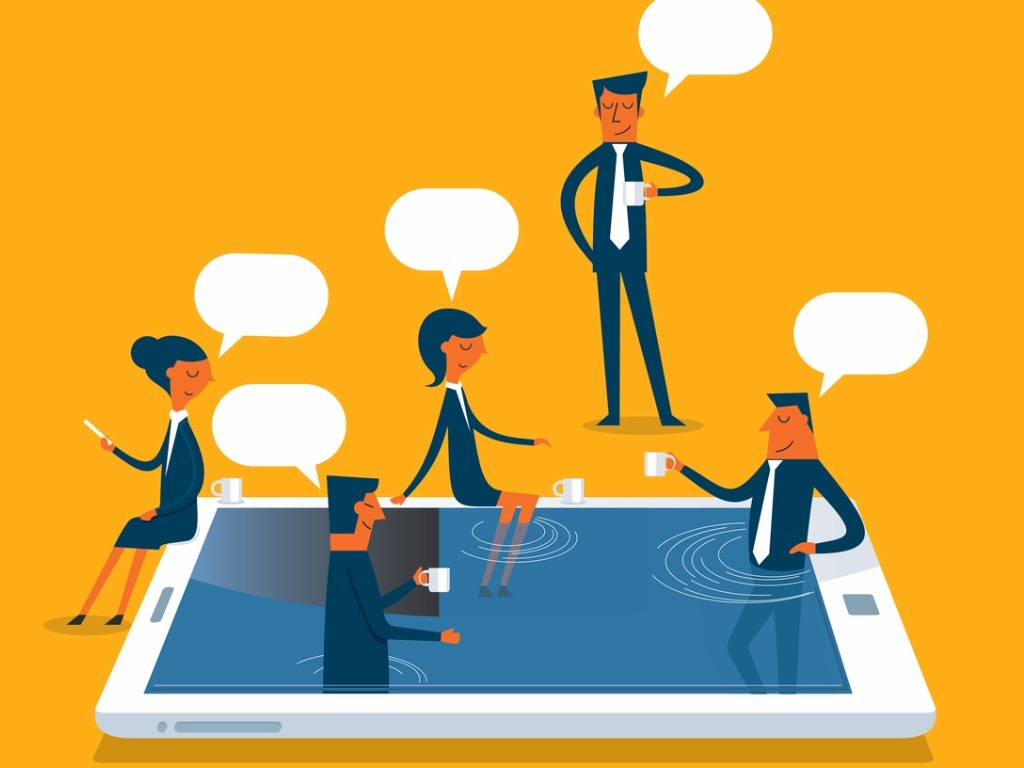 Corinne Hoisington shows us the new tricks of the trade for conducting a seamless virtual meeting
Psssst! Before I can tell you my deepest secrets of seamless remote conferencing, I must have your earnest promise that you will share this with every Admin, PA, and EA all over the planet! OK, I saw your lips solemnly say "I Promise".
As the master organizer of our domains, I must tell you that I created this checklist out of pure necessity to avoid what I have coined "Out of Sight, Out of Mind – Connected Chaos" in what feels like my remote meeting jungle. As a former administrative assistant-turned-college-professor, I am constantly in search of an "easy" button to connect all the dots instantly. Many productivity articles tell you that you can do more to achieve goals and complete your to-do list each day. But MORE is hard to do. I'm already busy. Ready for a seamless remote conferencing checklist that will be your new "easy" button?
Do you have the Right Tools?
First things first: do you have the right virtual meeting toolset? We expect any decent remote conferencing software/website to be fully equipped with modern tools that run the gamut from whiteboards, screen sharing, private break-out rooms, shared control, mobile access, video/audio recordings, social media integration, polling, cloud storage for shared files, international numbers, automatic language translation, and automatic transcription…just to name a few. If you are missing any of these, call your information technology help desk, because these are considered standard in the business environment.
In addition to the software, do you have the right equipment such as a decent headset, microphone, and speakers? If you have remote team members, invest in all the necessary tools to ensure that they feel connected. I have tested almost every piece of equipment and my personal recommendations include:
Best Headset – Jabra BIZ 2400 II Duo
Best Microphone – Yeti Professional USB Microphone
Best Webcam – Brio 4K Ultra HD
Best 360 VR Mobile Cam- Insta 360°
Best Room Speakers – Logitech Z623 Speaker System with Subwoofer
Before the Remote Meeting
As an admin, one of your many tasks may be the master organizer of every virtual meeting. Your task today is to prepare for a large remote conference next week. Instead of only sending out the meeting request and worrying about it on the day of the meeting, push the "easy" button to follow this checklist to ensure you are ready at least a week out. Remember: slow down to speed up – set clear expectations.
Ensure every person included in the virtual meeting has the correct technology tools for a seamless, clear meeting. Provide links to online training as needed to master the remote meeting platform. Encourage new team members to "practice" with you before the main meeting. Purchase headsets, microphones, and so forth if remote sites do not have the right tools.
 If your remote meeting consists of an international audience from various cultures, make sure your team is aware of cultural considerations such as introduction order, nodding, the rigidity of time, and other very important differences. An example of a cultural difference is many Chinese and Japanese customers consider it rude if a meeting does not start on time and the schedule is not followed to the letter.
Confirm the correct meeting time for each location worldwide. The perfect website to assist you on global time zones is World Time Buddy (http://worldtimebuddy.com). Plan to open the meeting on your end at least 15 minutes early. Host a networking happy hour or pre-meeting if appropriate, where you can serve as your brand ambassador. Consider having lunch delivered to your remote office sites to so participants can meet during a casual meal.
Plan to be the perfect host. The meeting manager is like a host throwing his or her own party. A good host is interested in the guests, is curious, polite, and concerned for their guest's comfort. A good host also knows when the guest wants to leave and get work done. The great host can ask good questions, and is friendly, approachable, and fun.
– Ask questions using each person's name;
– Create a virtual water cooler with 5-minute breaks for longer meetings;
– Create a plan for interaction and collaboration to avoid one-sided discussions;
– Understand how voice tone, clarity, and word selection can be interpreted in your virtual personality. Be a warm host!
Plan to turn on your video camera. Humanize the meeting by seeing one another, eye-to-eye. Test your webcam/video camera ahead of time to make sure you follow the rule of thirds in photography. The rule of thirds involves mentally dividing up your image using 2 horizontal lines. Keep your eyes in line with the top horizontal line in the upper one-third of the frame.
Send out a detailed and well-designed modern meeting agenda as part of your meeting request and resend it again 48 hours before the meeting as a reminder. Send a reminder the morning of the meeting and include an easy-to-click link to open the meeting, tech support numbers, and a backup plan to call in only if their video connection is not possible or if they are traveling. To view ideas for a modern meeting template, open Pinterest.com and search "Meeting Agenda Template".
Prepare slides for clarity, visuals for interest, poll questions for interactivity, virtual attendance for consistency, and provide any virtual documents needed for your meeting.
During the Remote Meeting
As you start the meeting, be ready to solve any problem that arises.
Record the meeting. Introduce yourself. Remind everyone to mute their lines as necessary to avoid background noises. As the host, introduce each of your participants as appropriate with their title and location. Allow some early small talk to build relationships.
Do not multitask during the meeting. Be focused on THIS meeting.
If someone continually interrupts another person on the call, ask the original person speaking to reiterate their point for clarity. If the conference is too quiet, encourage feedback and ask questions.
Maintain control. Stick to the agenda. I repeat, you are the master of ceremonies; try to get everyone to stick to the agenda.
Be the time keeper. Make sure the meeting does not go over time.
After the Remote Meeting
Breathe deeply! You have not yet finished this process. Dig in to this last checklist because follow-up is key.
As the Chinese proverb goes, "The palest ink is better than the best memory." If you don't capture the conversation and put into a form that can be easily retrieved later, the thinking and the agreements can be lost. Type out those minutes right now. Historically, minutes were written like court transcriptions, capturing everything that was said during the meeting. This is not what companies want today. Boil down the content. The intent is not to re-create every word in the discussion, but to capture the key points and action items for each topic.
Send out minutes ASAP and provide a clear list of action items with designated persons responsible with a timeline. Technology tools such as Microsoft Planner and Slack may be helpful to set follow-up expectations.
Reach out to those who could not attend with a follow-up call as needed.
Conduct a meeting evaluation. We can always do better – improve upon the technology and flow. Reassess your technology tools and agenda timeline.
Remember administrative leaders bring solutions to the table; everyone else brings problems, hoping a leader will develop a solution. Become that assistant who is always excited about trying new ways and technologies. And be the first in your office to see the latest technology for conducting holographic meetings using Skype and the HoloLens too! (Now that you have made it to the end of this article, I have one last task for you. Open Youtube.com and type in Skype and HoloLens. Watch the video)
And by the way, remember your promise with my secret!