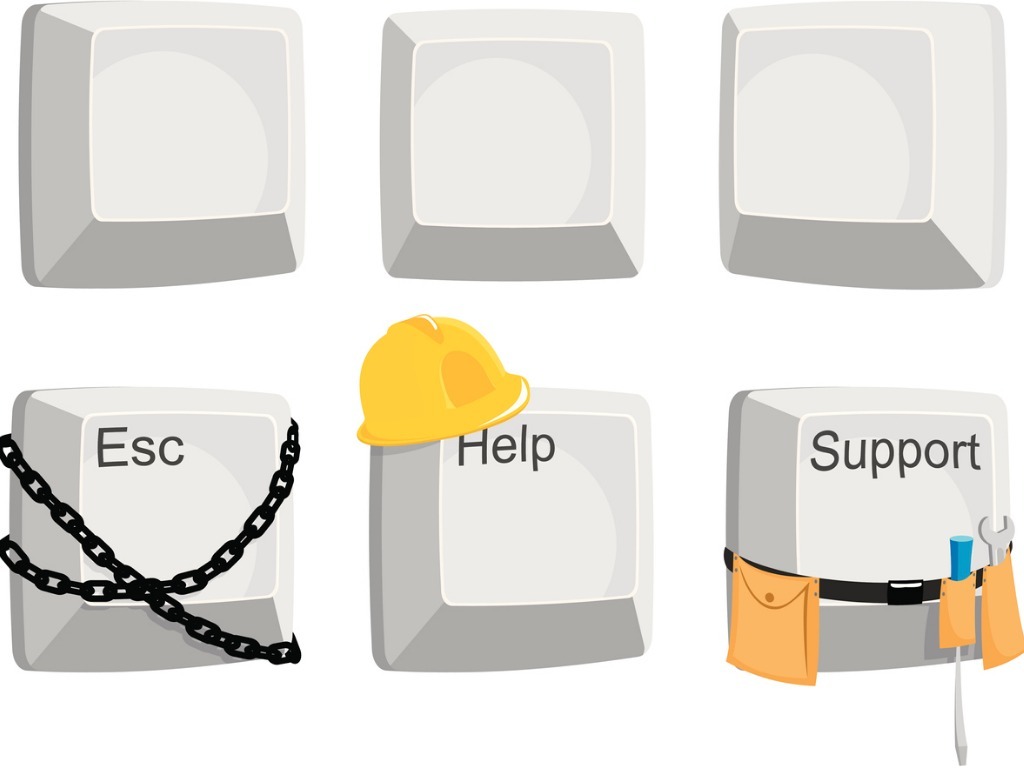 Create your efficiency toolbelt and increase your productivity explains Melissa Ambers
Assistants are the powerhouse behind boosting the productivity in the workplace.  As someone who knows everything that is going on in the company an assistant is well placed to become the go-to person, the CEO (Communicating Efficient Opportunities). This is the most important job in any organization.
But what should an efficient assistant have in his or her toolbelt?
Here are my top suggestions and preferences:
1) A Smartphone or Tablet
Most people have a smartphone or some type of tablet. If you don't have one for work, put a business case to your manager.  It will boost your productivity. You are asking for an investment in their organization to decrease cost.  It will leave you with more time to do other things and not be bogged down with unproductive time.
2) A Note Taking App
My favorite is Evernote.  I challenge you to start with this simple and free tool, which is an effective way to take notes.  Evernote can be used to manage daily tasks and can also be a checklist for any project.
I know a lot of Assistants still like to carry pen and paper, but what happens when your pen runs out of ink? Or you forget your pen?  Now you have to sit in a meeting with other colleagues or a client and ask for a pen. It does not give a good impression to a client if you are not organized enough to have a good pen.  And don't spill anything on your paper!  Now you have a bigger problem.  You cannot read any of your notes. A note taking app will prevent these problems.
You will be able to copy all attendees on the notes, without wasting extra time transcribing handwritten notes. This tool can also be the solution to saving time looking for notes, or not having the notes accessible when needed.
Have you ever been to a meeting, where you thought you were prepared for everything?  But then you are asked for something in the notes that were taken last week.  Do you have them with you?  In Evernote, you can search for keywords and find your notes in less than two minutes.   Now the meeting attendees are confident that you will get the job done.
3) Project Management Tools
Project management tools are also effective for managing your day to day.  Don't take the word "project" too literally.  These tools are not only used for group projects; you can create your own projects based on the tasks that you need to do or those that have deadlines. This is an efficient way for you to be sure you are following up any small tasks.  You can even create a project for your executive to be sure that the things that need to be done are on track.
My two preferences are BaseCamp and Podio.  Both of these tools allow you to make lists, attach documents, share with team members, clients, colleagues, or anyone you wish.  Just like Evernote you are able to locate items by searching keywords.  You can cut back on phone calls and in-person meetings; all notes and documents are now at your fingertips.  You will not have to worry about different time zones as you can log into your project management tool at any time and review the progress of tasks or the project.
4) A Calendar App
Google calendar is my favorite, and another tool to schedule reminders. Don't confuse the calendar with the project management tool. If you have only a couple of tasks, put them on the calendar. Anything bigger, with steps or multiple things to do use, the project management tool.
The great thing about all of these tools is that there is an app to download on all devices and everyone can easily have access to view, edit, or complete. Just remember that when you sign into these apps that you use the same login information for each device!  Do not use a different login or you will lose the benefit of online tools.
Give yourself credit for wanting to improve your productivity and decrease costs. Be honest with yourself and review the time and money you have saved by utilizing these tools. Trust me, your manager will be impressed.