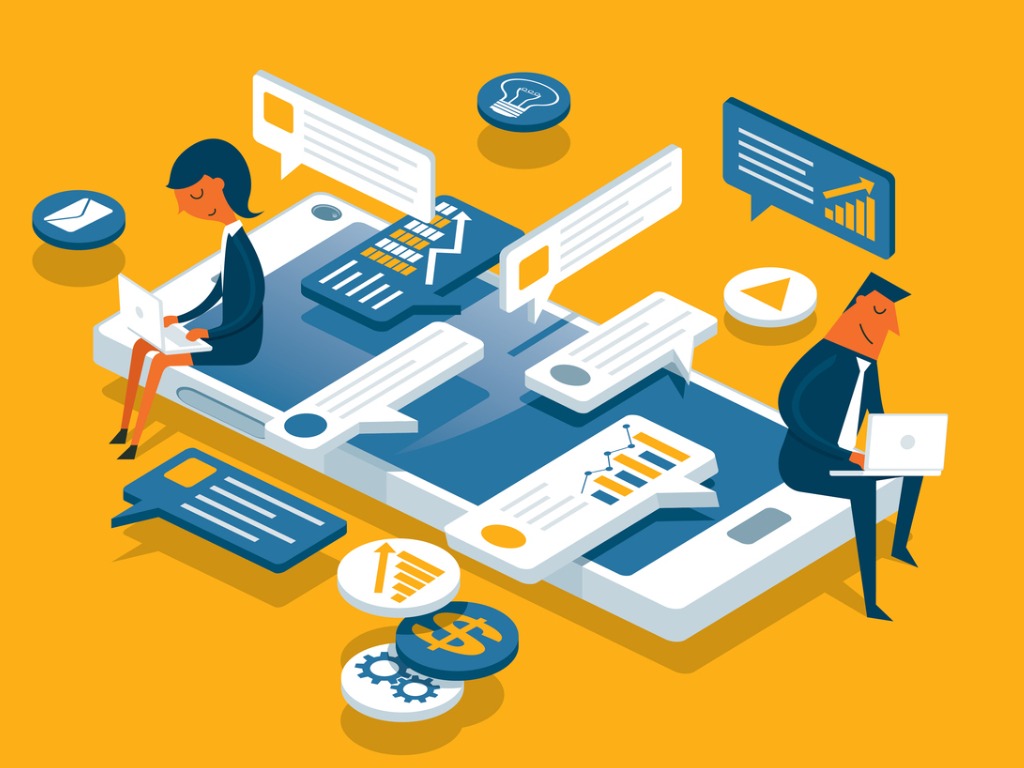 Michelle Bowditch highlights some delicious tech that supports your productivity, connection and self-care…they're APP-a-licious!
1. Miro
As if working remotely doesn't come with enough challenges, trying to collaborate or present meeting ideas when you're the only one in the room is on another level.
The teamwork possibilities with Miro however, well, it's a bit of a game changer. Miro is a digital whiteboard for teams that are all over the place. (Regarding both physical location and organisational skills!)
It's all the freedom of a blank canvas or fresh notebook, except as a virtual workspace it's with you everywhere, has infinite space, and is always accessible by the whole team for whenever inspiration strikes.
If you're someone who just needs to physically write down ideas or gets their best inspiration in the shower drawing in the fog, no worries, scribble away to your hearts content.
Prebuilt templates plus integration with all the software you already use make it easy-peasy to use.
Miro can convert the sticky notes on your desk to virtual sticky notes on your whiteboard instantly, to make them shareable with your team.
They haven't got a feature for scanning those shower scribbles just yet, but we think it does a great job regardless!
Miro – you're my hero! https://www.instagram.com/mirohq/
2. Gemini
"Cannot take photo. You can manage your storage in settings."
"Storage full. Unable to take video."
When these notifications are the only thing standing between you and the perfect shot, it's beyond frustrating.
The amount of storage your photos use could be reduced by scrolling through year by year to delete double ups, blurry photos and useless screenshots, or Gemini could do exactly that, automatically.
https://www.instagram.com/gemini.photos.app/
3. Microsoft Transcribe
GAME CHANGER! For all those struggling with taking notes in meetings this tool has your name written all over it – Microsoft Transcribe.
Microsoft 365 recently added an audio transcription feature into Word. Transcribe in Word appears in the online version of Word for Microsoft 365 subscribers, providing an easy way to automatically transcribe audio. You can use existing audio files, or even the ability to record conversations directly within Word for the web and have them automatically transcribed
Once a conversation is transcribed, Microsoft's AI will separate out each speaker and break the conversation into sections that are easy to play back, edit, and insert into a Word document.
Transcribe also supports audio or video that you've captured elsewhere, with support for up to 200MB of MP3, WAV, M4A, or MP4 files. Processing time will obviously vary considerably if you're uploading separate audio, but I've been testing the feature for recording meetings and it's a matter of seconds for transcription to complete if you've been recording within Word itself.
The transcription works by capturing any audio from your PC – you can use it to transcribe meetings, calls, or even YouTube videos. Word will also capture your own audio from your PC's microphone.
https://www.microsoft.com/en-us/microsoft-365/blog/2020/08/25/microsoft-365-transcription-voice-commands-word/
4. Stretch Minder
When you work remotely, the workday routine is completely different: without regular breaks and chats with other people, it's easy to find that you haven't moved for hours.
Despite how good it feels to get on a roll and fall into a rhythm, human productivity decreases after a few hours. But that can be hard to remember when you're in your workflow.
Stretch Minder takes that off your shoulders by sending you reminder and allowing you to track your breaks.
Mindfulness and stretching helps you divide up your day, making it easier to approach your workload, as well as giving you time to pause and have a moment to yourself. You can also incorporate 2 minute moves of activity into your schedule with Lizzy. Lizzy will have you up and active using equipment you have at hand…. even if it's a bottle of unopened wine!
The Stretch Minder app is like having your own wellness guru in your pocket, on hand any time you need to be reminded to take a break!