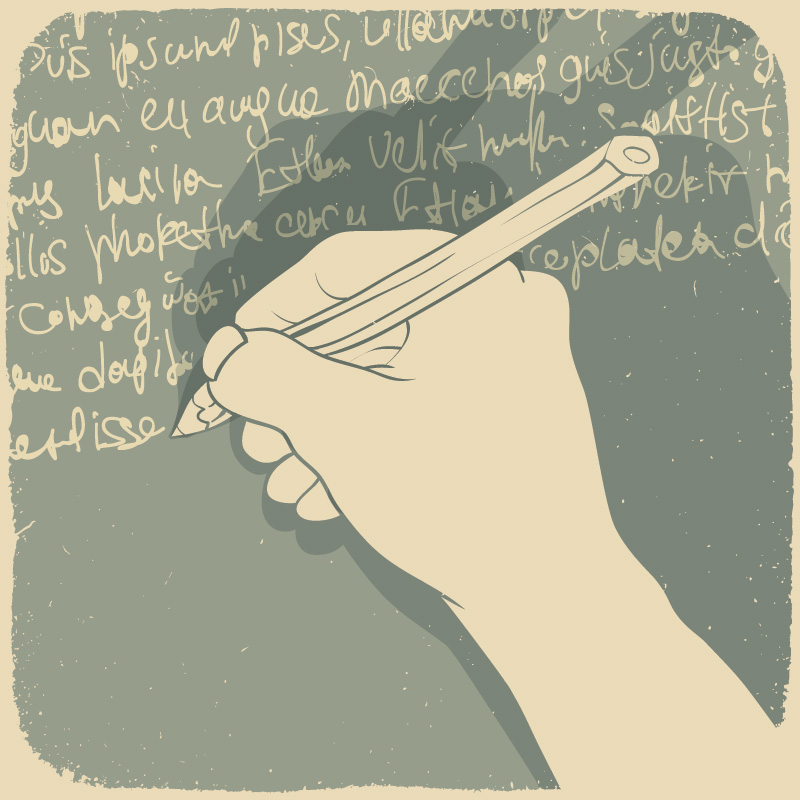 Maxine Park, director and head of HR for outsourced digital dictation specialists DictateNow, looks at the ways in which this is affecting today's Assistant, and how in fact, it can be of real benefit.
As organisations increasingly look to outsourcing as a way to help improve efficiency and reduce costs, one area experiencing significant growth is digital dictation processing, which delivers a strong argument for consideration.
Until recently, dictation in modern organisations followed a simple process, with individuals dictating their thoughts and words onto tape before delivering them to an Assistant within the same organisation to type up. Often the typing was done directly onto a form or letterhead, to be returned for approval by the person that produced the dictation.
Whilst this sounds easy enough, the process was often time consuming and the task rather menial in comparison to much of the other work assigned to the Assistant. Due to much of this dictation being related to client work, however, it had to be done as quickly as possible – a difficult task when an Assistant has been handed a pile of tapes which would generally have been difficult to decipher between in terms of length, content and priority.
Modern information technology (IT) has changed a lot of the process, with far more undertaken digitally. Now work can be dictated into digital recorders, with the sound files routed to internal Secretaries and typing pools who share the workload. This subsequently frees up the Assistant's time to be getting on with other, perhaps more significant tasks, decreasing the heavy workload and some of the pressure that it brings with it. The switch to digital dictation introduced identifiable cost savings, with the whole process being both quicker and more efficient.
In 2008, everything changed, with the much-publicised recession causing organisations to look very closely at ways to reduce costs and increase efficiency. The most obvious cost saving for many was an immediate reduction in headcount, with the attendant reduction in costs associated with directly employing individuals, like National Insurance contributions, holiday pay, office equipment and office space.
Outsourcing many of the operations an organisation relies upon, including secretarial services, led to immediate cost savings. Many of the providers adopted a pay-as-you-go approach, reflecting the changing face of consumer service delivery, allowing organisations to only pay for services they use and not paying for sick days, or the natural amount of time employees waste throughout the working week.
The legal sector in particular is a traditionally high user of dictation services. However, its changing legislation – which essentially allows the involvement of non-lawyers at a senior level in a regulated organisation delivering legal services – is forcing law firms to review their operations and look at increasing efficiency. This is resulting in the loss of more secretaries.
Despite this sounding negative, it is not necessarily so. In some cases firms have sought to move staff from secretarial or typing duties into paralegal or fee-earning roles as the business seeks to be more competitive. This not only benefits the firm, but also the Secretaries themselves as their skill-sets are increased. Subsequently they become more valuable to the firm, and in theory, more employable should they choose to move on at any point.
But this loss or re-assignment of roles has caused issues for many businesses, and particularly for those individuals responsible for HR in the organisation. Clients are now more demanding, and faster turnaround times for work are expected, so if the business has no spare typing capacity, the only option to address a backlog is to outsource the excess dictation. Again, this actually presents an opportunity for Secretaries and Typists. Those who have been made redundant or wish to cut down their hours and fit work around family life could seek out employment with a dictation outsourcing provider, as an alternative to a nine to five position. In some respects, this growth in outsourcing services, such as dictation, could be seen as an outsourcing of employment. The market is undergoing a gradual shift that sees many highly competent typists leaving businesses to take up employment in this area, where there is an insatiable appetite for the skills they possess.
A great benefit of working with us is the flexible hours; you choose how many hours you work, when and at what time of day, and you can often work from home. This also removes the stress of the commute, office politics, and the need for 'work' clothes. Of course this isn't for everyone; some enjoy the gossip and banter that comes with working in an office environment. That said, many Typists tend to work with set clients so in a sense they still act as part of those organisations and their success.
In the last two years alone, DictateNow has almost doubled the number of Typists it uses across the UK, with almost all having left jobs in the legal sector. Some will have been made redundant; some will have anticipated the problems in the legal sector and sought alternative employment before large numbers of redundancies created a more competitive employment market. Many will have been attracted by the work life balance, businesses like DictateNow offer.
Digital dictation outsourcing can also hold extra benefits for an Assistant and their company in terms of scheduled time off, for example holidays. Here, a vital part of the day to day workload, in particular where client work is involved, can be continued without disruption and without having to load extra work onto other employees. This can also reduce any need for temps to fill in – which would be at extra cost to the business, not to mention the uncertainty of their skills and the time it takes to train them on the company's systems.
Outsourcing businesses might appear to be succeeding because of the harsh economic climate, and some might question if the current growth levels can be maintained when the recession finally ends. But, even when businesses begin to experience growth, few will throw away the efficiencies that ensured their business survived. Businesses will be slow to employ new staff, particularly in support roles, when many of the skills required can be purchased on a pay-as-you-go basis from outsourcing specialists. Why risk recruitment fees, training costs, larger premises and a higher wage bill, when you can rely on the outsource businesses that supported you through tough times?
Law firms are expected to maintain a higher proportion of fee earners to support staff, with many Secretaries being re-trained as Paralegals, ensuring HR teams remain busy managing the necessary training. Fee earners will become increasingly reliant on outsourcing their dictation, IT support and secretarial requirements. Many firms will recognise that the way organisations buy legal services has changed forever, particularly the smaller law firms that will remain competitive perhaps, by merging and driving increased profitability through efficiency, rather than winning new business.
What outsourcing appears to have introduced, effectively, is a workflow management system. This allows all of an organisation's typing to be spread amongst the in-house Typists when the level of work is low to normal, but then transferred to outsourced Typists for any level above that which the in-house team can cope with.
There's no doubt outsourcing will continue to grow, partly through necessity as firms remain cautious about any economic recovery and partly through choice as firms build a trusted relationship with their outsourcing companies. Beyond just benefits to the company, and in this case secretaries, the shift towards outsourcing appears to be generating opportunities in the HR sector too. An increasing number of consultants are undertaking the role of HR director for many smaller firms that would be unlikely to afford individuals with the experience and expertise available as an outsourced resource.
This is just the beginning of a win-win situation that gives businesses what they need, whilst offering a different employment style that many individuals are now seeking as they look to restore a little balance in their working and social lives. The role and demand for the traditional Secretary may be beginning to change, but as it currently stands, the opportunities for those with skills in this field are endless.