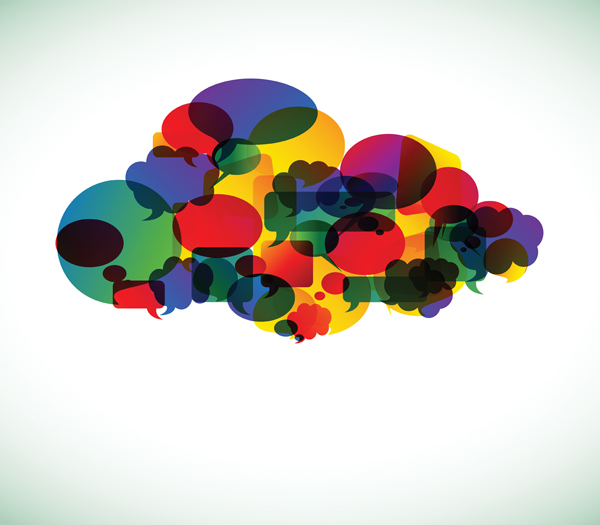 We look at the benefits of using Microsoft's Office 365 as a way to start working in the Cloud.
How many times in recent months have you heard the term Cloud Computing? A number of industry experts are predicting that this is the year that Cloud becomes a reality for the majority of us. Perhaps your organisation has already moved their IT infrastructure into the Cloud; or maybe they are skeptical about Cloud Computing, not sure of the benefits of its use and the safety and security of their data within the Cloud. This article will explain the benefits of moving to Office 365, Microsoft's offering in the Cloud, and offer some guidance on the safety and security of migrating to the Cloud.
Cloud Computing is not a new phenomenon, in fact, in its simplest terms, it refers to applications and services that are carried out on the internet; something that we all do everyday without even thinking about how it is operating. As soon as you send an email to someone from outside your own organisation then you are utilising a basic form of cloud computing. It only gets more complicated when you move more of your organisation's material to the cloud instead of keeping it internal on servers that you run yourself.
More and more businesses are moving their entire computer infrastructure to the Cloud; nearly half of the Interbrand Top 100 Companies are running on Microsoft's cloud productivity services. However, Microsoft are just one of a number of companies offering Cloud services; Google and Amazon offer a similar service allowing for online collaboration of documents, email services, text translation and web analytics as well as smaller lesser-known companies who offer niche cloud services such as consulting and gateways.
Microsoft's Cloud offering is possibly one of the best known and easy to navigate, as it uses the familiar Office suite of products hosted within a Cloud environment that provides a more familiar interface for users, whilst allowing colleagues access to the software they know, no matter where they are based. Office 365 allows you to access your emails, calendar, Office web apps, partake in instant messaging with colleagues and share files across the whole organisation, irrespective of if you are in the office or a remote site far from any standard desk and chair.
Features and Benefits of Office 365 to an Organisation
Now we understand what Cloud Computing and Office 365 are, the next question is what are the main features and benefits of Office 365 to you and your organisation as a whole. The first and possibly most important benefit, is the competitive edge that it offers organisations due to little or no downtime, or loss of service, compared to traditional on premise systems. By working in the Cloud, your organisation no longer has to worry about the potentially complex backing up of documents and emails, as this is done automatically within the Cloud. This is ideal if you are a smaller organisation, without your own IT Department or you have a large number of employees that are spread across different sites, working remotely.
Secondly, and specifically related to Microsoft Office 365, is the benefit of keeping the same interface that you are currently using through the Microsoft Office 2007 or 2010 suite of products. For example, you will still use Word in exactly the same way as you currently do. The only change is that you will save your documents into the Cloud rather than on servers hosted within your organisation. This means that you will not have to learn a whole new computer system, reducing the stress on you, your team and managers, and eradicating the negativity that can sometimes be associated with introducing a new computer system.
Not only do you get a fully downloadable version of Office Professional Plus, you can also benefit from a virtually complete SharePoint environment with SharePoint Online, providing you with almost the full set of features and functionality of an on-premise installation. This allows you to remove the worries, and cost, of full IT infrastructure, security, backups and disaster recovery by moving your intranet and extranet to the cloud, and still maintaining full document management, collaboration and social functionality.
With the current financial pressures facing all organisations, no matter how large or small, budgeting and getting the best value for money is of vital importance. Microsoft Office 365 allows you to fix and predict the costs of your IT Infrastructure, while being agile and flexible enough to adapt and flex to the needs of your organisation. The plans allow you to move your IT costs from a capital expenditure to an operational expenditure. A Microsoft Office 365 subscription also allows companies with older platforms to upgrade their infrastructure for a fraction of the cost of an on-premise solution.
Moving to the Cloud will provide you with easier access to your documents no matter where you or your manager are working from on any given day; and reduce the number of emails that you receive by using Instant Messaging to communicate with colleagues. Everyone in the organisation will be able to be kept up to date with news and information through an interactive intranet that is accessible by everyone with a company login. Your company will also be able to offer greater job satisfaction to all employees by keeping its IT Infrastructure up to date without a large capital expenditure, and foster an inclusive environment where all employees are given access to email and other web apps.
So why are all organisations not jumping into the Cloud? Are there things that we need to be mindful of when thinking about Cloud and Office 365 for our organisation? The simple answer is that the majority of people do not understand Cloud Computing and are worried about the security of the data that they will store in the Cloud, and not on servers within the security of their own company.
Data Security and Safety in the Cloud
Data Security and Safety of that data in the Cloud has been cited as one of the main obstacles stopping an Organisation moving to the Cloud. One of the main reasons for this is a lack of knowledge but negative press coverage has also played a part. The simple answer is that your data will be as safe, if not safer, if you move to the Cloud compared to keeping it on the premises.
Your organisation probably already manages employee access to documents using local log-on credentials, and this will continue in exactly the same way. You will still be able to use role-based access to allow or restrict employee's access to certain parts of your infrastructure; for example certain folders and documents that are held within document libraries can be restricted depending on the person's job title or position within an organisation.
One the main questions that I get asked is about access to the data that you move into the Cloud. Your organisation will retain total access to the data in the Cloud, exactly the same as if it was sitting locally. If you use Active Directory for your network administration and security, you can even keep the same systems, policies, groups and procedures that you already have in place.
It really is this straight forward to move your organisation into the Cloud, and there are of course a few practical measures that you can put into place to ensure the security of your organisation's data before moving to the Cloud. Your corporate identity needs to be locked down properly, which means implementing a single form of identity for the organisation and that the correct access controls are in place around that identity. Also ensure that authentication is not just a simple password to access someone else's identity, allowing only specific individuals, possibly from specific departments, to access certain parts of the data. Following these simple, practical steps can ensure that your organisations data is ready and secure enough for migration into the Cloud.
I hope this article has helped to clear some of the mist from Cloud Computing, explained how your organisation can migrate to the Cloud securely, and empowered you to start your Cloud journey.
"