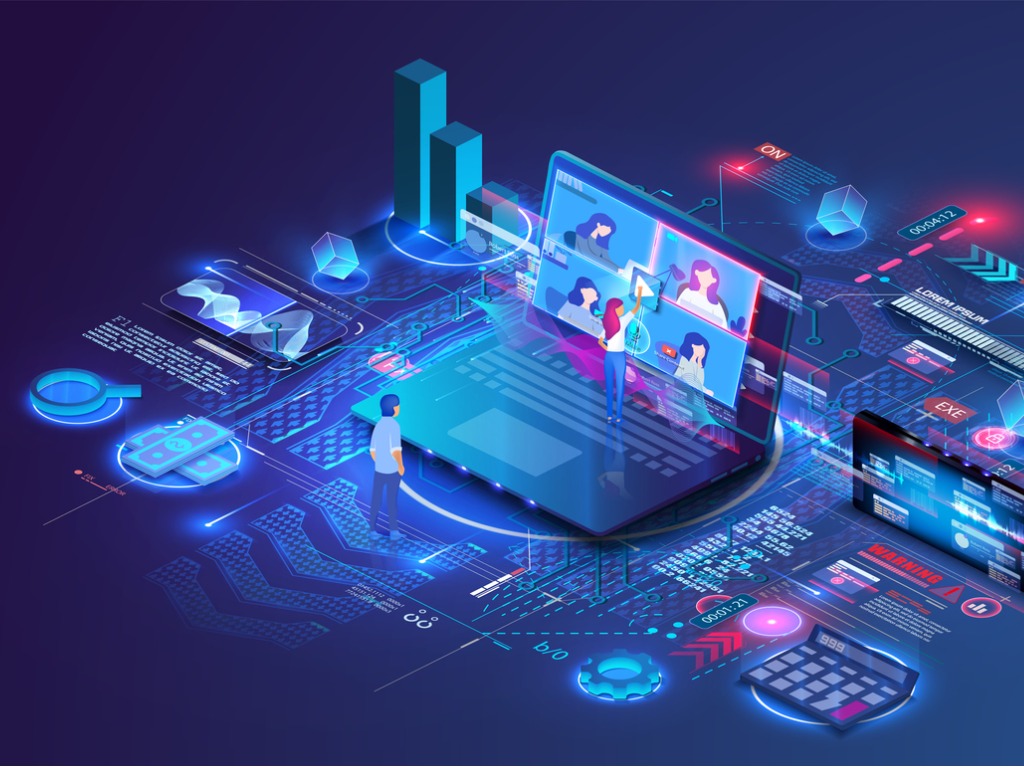 Working from home doesn't have to mean putting your professional life on hold, says Stephanie Naznitsky
The shift to remote work has been one of the success stories of the COVID era, enabling millions of professionals to maintain their careers. For many home-based employees, however, maintaining a career is no substitute for advancing one. Factors such as isolation, a lack of interaction with colleagues and additional responsibilities (like homeschooling) can stunt professional growth.
Research from Robert Half backs this up: 38% of workers feel their career has stalled since the start of the pandemic, and 42% feel like they're not reaching their full potential in their current role.
If you're in this boat, here are some ideas for building momentum in the year ahead.
1. Professionalize Your Workspace
Efficiency hacks that work in a cubicle, such as reorganizing your desk to clear your mind of clutter, may work equally well in a bedroom nook. In general, anything you can do to make your environment seem less makeshift will help you focus on your longer-term goals.
2. Shake Up Your Routine
If your job allows, get up early and finish early, or take a long lunch break and go outside for a walk. Integrating personal and professional activities throughout the day can boost your productivity and overall happiness.
3. Upgrade Your Tech Skills
Advancing your technical expertise will make you an asset to your employer and a highly desirable candidate, should you decide to explore other career options. With a little digging you'll find a wealth of online tutorials and webinars where you can learn in-demand skills such as database management, web design or social media marketing. To make the most of these events, seize any opportunity to connect with fellow attendees.
4. Build Your Online Presence
With more recruitment happening remotely, a strong online presence is vital. Refine your LinkedIn profile, ask your contacts for endorsements and join industry-specific forums. The more you "like" and comment in discussions, the more visible you will be. Building a personal website is another great way to learn new skills and enhance your digital footprint.
5. Expand Your Network
Interacting with professionals outside your team can open new opportunities. Schedule a call with someone in a different department, reach out to administrative professionals at other firms or find a mentor. Virtual networking may feel a little more awkward, but you can still make meaningful connections.
6. Help a Coworker
Career development isn't all about collecting qualifications and upgrading technical skills. It's also about building a reputation for being a collaborator, a problem solver and a team player –qualities that managers highly value. If you're cruising smoothly along but notice that one of your coworkers is falling behind, reach out to both the colleague and your boss to ask if you can help shoulder the burden. That's one less problem for your manager and one more reason to promote you should the opportunity arise.
7. Set Professional Goals
When was the last time you had a candid conversation with your executive about your career ambitions? If it's been more than six months, you should revisit the conversation. Perhaps you want to hone your project management skills or become an expert in search engine optimization. Taking on stretch assignments and setting longer-term goals gives you something to strive for and keeps you from becoming complacent.
8. Look After Yourself
Taking care of your mental and physical health is essential for keeping negative thoughts at bay. That means eating healthy meals, getting enough sleep, drinking plenty of water and exercising daily to stay on top of your game. If you're feeling burned out, it can be hard to see a way forward – but try not to beat yourself up. A lot of people are struggling right now, so be kind to yourself and others.
Feeling stuck in your career is frustrating at the best of times, let alone during a pandemic. But working from home doesn't have to mean putting your professional life on hold. Setting goals, reaching out to others and keeping a positive mindset can help you take control of the situation and get your career back on track.