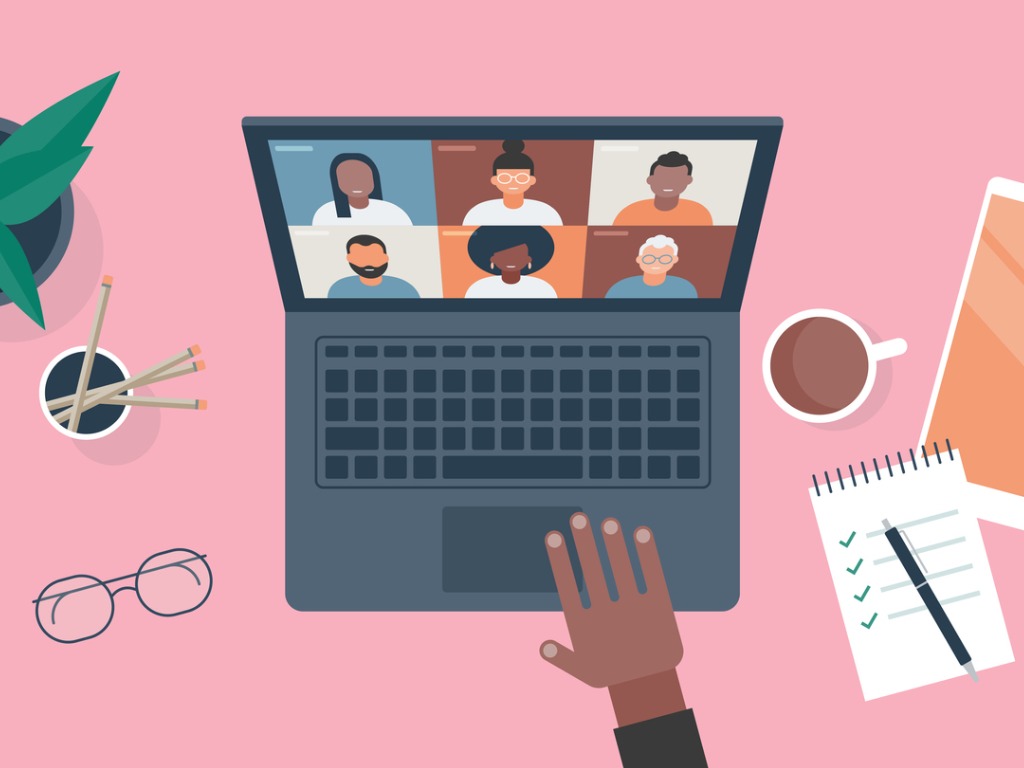 Diana Brandl shares her golden rules for efficient virtual meetings
I would like to share my 7 golden rules with you to make your meeting management efficient and productive. And by the way, this applies to in-person meetings as well.
1. Limit the number of meeting sessions
If you want to improve the quality of your meetings, eliminate all unnecessary sessions. Do you really need this meeting? Or could an e-mail or chat discussion do the job? Before you plan a meeting, carefully set the agenda, not necessarily as topics, but rather as questions to be answered or decisions to be made. Pure information meetings should be avoided as much as possible. Decision-making, strategy meetings or brainstorming meetings are the key when people should come together.
2. Invite only the relevant participants
The more people who participate in a meeting (virtual and live), the less each individual feels involved. To make your meetings efficient, you should reduce bloated meeting attendance and invite only those who really contribute to the meeting to participate. And if you are in doubt whether or not to invite anyone, you should calculate the hourly rate for all employees. This will give you an idea of the cost of your session. And this is often mind-blowing.
3. Prepare the meeting
Before entering the virtual meeting room, each participant should be clear about the topics to be discussed – and make sure that they have all the necessary information. As the meeting organizer, you must be clear about the goal and desired outcome of your meeting. Make sure that you prepare the agenda carefully and send it a few days in advance. The roles of the relevant participants must also be clearly assigned. Who moderates, who keeps track of the time, who takes the minutes?
4. KISS – Keep it short and simple
Have you ever tried to question the standard of hours of sessions? Not every session takes 60 minutes to go through the topics on the agenda. Also, according to the psychological principle the "Yerkes-Dodson law", we tend to work best under some pressure, so shortening the time can actually increase the effectiveness of your session. And to make sure that you don't start to get bogged down with some topics, you can take a practice from the Scrum meeting culture and let all participants get up in between. Yes, this works even in the virtual world – give it a try and get attendees out of their routines.
5. Camera on
Cell phones and your own computer can be a source of distraction. We all know that we can easily fall into the trap by doing other things while on a meeting especially when the camera is turned off. And here is your answer. Make sure you invite everyone to turn their cameras on. This helps not only in bringing a different atmosphere to the discussion but also helps with mindfulness. It is either meeting participation or other stuff. The "gadget free" rule can make a big difference in meeting productivity. Enforcement will certainly be difficult.
6. Interaction
Start with a catchy icebreaker, use interaction tools such as Mentimeter, Slido or Kahoot in order to keep everyone in a flow. The longer the meeting, the tougher. Meetings should always end with a brief feedback round. You can use a survey tool or ask for feedback verbally.
7. Implement session rules
Finally, it is important to think about establishing clear rules for your meeting management. This helps immensely for the meeting culture.
Use a ready-made list of proven meeting rules. Share the list with the session participants before you start the session. If time is short, you can include this in the calendar invite or the pre-read that goes out, so people are prepared.
Meetings are designed to bring out each participant's best ideas, and ground rules help you do this efficiently. This must be clearly communicated to each group of participants at all times.
Here's wishing you and your teams every success for your future meeting management. You can make a difference!