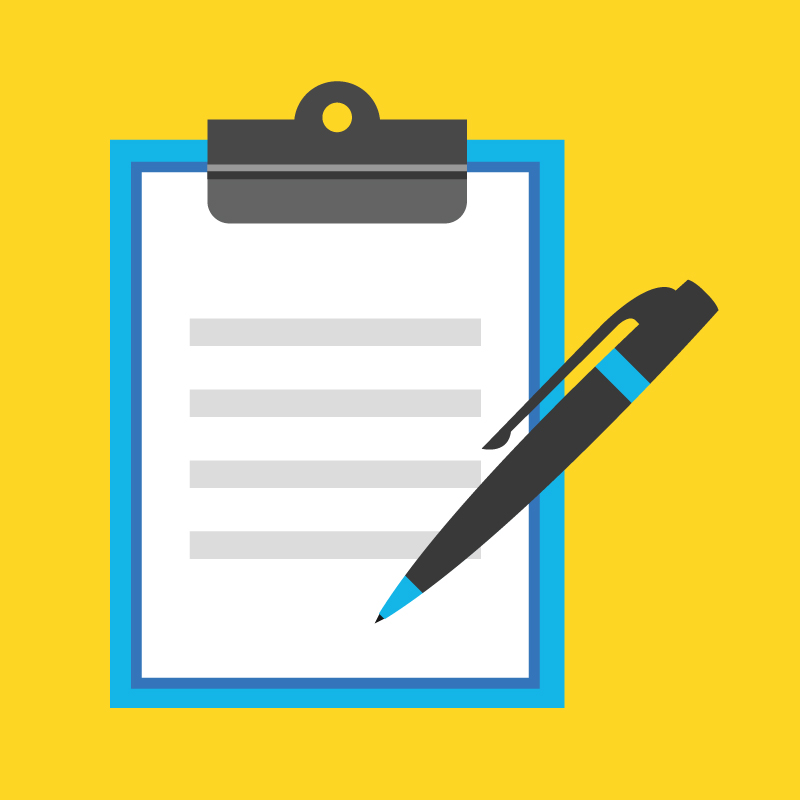 A complete and detailed description of your job is extremely important to your professional career says Julie Perrine
It's not just important if and when you decide to take a new position outside your company or assume a new role within your organization. It's also vital in helping your executive and colleagues get an accurate understanding of your responsibilities, and for measuring your professional progress and performance.
What you should know before you begin?
There are a few things you need to consider before you begin this process. First, creating a job description isn't something that you can do in just 30 minutes or even a day. It requires careful thought, time and effort if you want the finished product to be better than the original description. You must understand this before you even get started – otherwise your chances of getting frustrated or discouraged are high and your chances of success are low.
Another hurdle you'll likely encounter in this process is your company's human resources department. It is unlikely that any two HR managers or departments will ever agree on what the standard job description should include. This makes it a challenge to figure out what to include in yours to properly explain what you do, improve upon the current job description, and get your HR department to accept the new description. Find out what format your HR department prefers and use that as a guide. But you may find in the end that you have two versions of your final job description – one that is HR approved and a more detailed one that you and your executive use to evaluate your annual performance.
All that said, it is well worth the commitment, time and energy to get an accurate description of your job down on "paper". The following five simple steps will help you break down the process into easy-to-manage tasks, and help you create a new description that will benefit you and your company for years to come.
1 Take an inventory
You can't write an accurate, effective job description if you don't have a clear idea of what you do. So the first step in the process is to outline your daily tasks. To do this, you need to take stock of everything you do in the course of a day. Yes, everything – from making coffee to scheduling meetings to turning office equipment on and off. To help you take an inventory of these responsibilities, you can download a free template at www.AllThingsAdmin.com/free-templates. You can track all these items on paper or in a word document on your computer. (Hint: this list is also a great starting point for creating your office procedures binder if you don't already have one!)
Throughout the week, sort through these tasks and projects and assign them into logical categories such as meeting coordination, project management, accounting, travel planning etc. You'll need this information to help you complete step four and as backup support when you reach step five.
2 Complete a self-assessment
Take a few minutes to answer some questions about your job and capture your thoughts about your current position on paper. Where do you want to be professionally in the next year? Five years? What kind of education and training background do you have? Make sure to include training programs you've completed, professional certifications and licenses. Describe your current role, including your job responsibilities. What needs to happen for you to go from what you're currently doing to what you'd really like to be doing? Write all these answers on your paper or type them into a document. Also, if your company has a current description of your job, get a copy and use it as a jumping off point for answering these questions and creating your new job description.
3 Describe your current job
The next step is to capture exactly what your current job entails. This will give you a starting point for creating your new job description. Again, refer to your current job description (if available) to help you get the ball rolling. Look at your current job description's summary statement. Is it accurate? If not, modify it so that it's correct.
Next, analyze the following areas of your job:
Responsibilities. What are your current responsibilities? What do you have to get done on a daily, weekly, monthly and annual basis? What are some of your accomplishments in your current position? Did you create procedures? Think about initiatives you took on without being asked and list them here.
Accomplishments. What are some of your accomplishments in your current position? Did you make something more efficient? And can you quantify the savings of money or time? Did you lead a project team or significantly contribute to one, even in a support role?
Other Experiences. Think about all of the "other things" you are involved with that have contributed to your professional development in your current (or previous) administrative roles. List them here. Include any professional association involvement, including any leadership positions or committee appointments, as well as any volunteer work, internships, teaching and training experience, technology experience, and other relevant activities/interests.
4 Create your new job description
If you've completed the first three steps, you should already have a comprehensive list of what you need to complete this step! Take the information you've compiled so far and use it to address the following areas of your new job description:
Job title. What do you think would be a more accurate or descriptive job title for your position? Research job boards, job postings or sites like Salary.com for ideas.
Job location. Identify the physical location (city, state and country) of your position. Include specifics such as the company's campus location or division name.
Position supports and reports to. Who does this position report to? Who does this position support? One person, an entire team or a combination of both?
Supervisory roles/classification: Does this position supervise other team members? If so, who? What type of supervision does this position require? Close supervision, general supervision or limited supervision?
Position summary: Explain why your position exists. What are the primary objectives of the position and its overall contribution to the company? (For example, does it serve as a strategic administrative partner in daily business operations? Does it keep projects moving forward? Does it act as a liaison between the executive team and external business partners and board members?) It can be a combination of several things, but try to concisely state them all in one sentence.
Primary responsibilities/areas of accountability: List the primary job responsibilities or categories for the position in order of importance. Start each statement with an action verb, if possible. You do not need complete sentences. Refer to the job responsibilities tracking sheet you created in the first step for help.
Other expectations of the position: Does this position handle personal appointments and errands for the executive it supports? Is there an expectation of working longer than normal hours or excessive amounts of overtime? Think about some of the things you do that fall outside of the standard expectations for this position.
Educational requirements: What is the minimum level of education required for this position? Is any specialized training required for this position?
Experience requirements: What experience is required for this position? Does the company require prior experience in the field? If so, how many years? Are there any mandatory skills the person must possess
Professional licenses/certifications: What types of certifications, licenses etc does the person need? For instance, Certified Administrative Professional, Microsoft Office Specialist etc.
Core competencies: What are the behaviors and skills required of this position? For example, problem solving, critical thinking, maintaining confidentiality, making good judgments, reliability, diversity, cooperation and teamwork.
Knowledge, skills and abilities: What type of knowledge does the person doing this position need in order to do the job? Knowledge of accounting general practices, safety training, professional or technical knowledge? What types of skills does the person need? (Eg Basic computer skills to work in Word, Excel and PowerPoint.)
Physical demands: What are the physical demands of this position? Is there a lot of lifting, bending, squatting or standing? Does the person have to lift a certain amount of weight?
Once you've completed all of these sections, you're almost done with the writing portion of creating your new job description! Re-read through all your responses and ask a colleague or friend to read through it and give you feedback. Ask them to look for holes, errors or questions that may arise from the description. Then, if needed, refine the description to address these issues. Once you've done that, it's ready for the fifth and final step.
5 Discuss your new job description with your executive or HR department
The last step in the process is to show off all your hard work and present your new job description to your executive and/or HR department.
Prepare for the meeting: Format the final draft of your job description for your executive or HR department to review.
Schedule the meeting: If appropriate, send a copy of the new job description to your executive or HR department for review prior to the meeting.
Hold the meeting: Take your new job description and your job responsibilities inventory list with you as supporting documentation.
Identify the next steps: Talk with your executive or HR department to determine the steps for implementing the new job description into your annual performance review and other conversations. Make sure to follow through on the action items set forth in the meeting and schedule a follow-up meeting if necessary.
Implement the new job description!
Job description success
Developing your new and improved job description is a time- and energy-consuming process, but it's a valuable exercise that will help you better understand your professional responsibilities, provide valuable information for your executive and employer, and enable you to grow and advance your career. Follow these five simple steps for creating your description and start painting a more accurate picture of what you do – for yourself, your executive and your company!