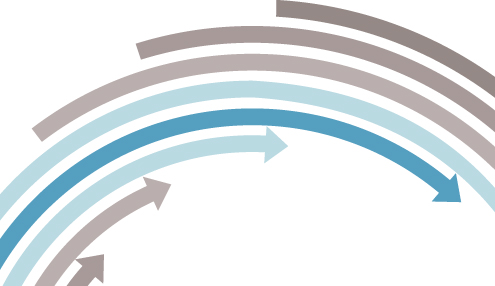 Many people on LinkedIn make the mistake of copying their resume summary statements into their LinkedIn Summary section.
There are three major problems with this strategy:
1. Trite Phrases
Often your CV summary is laden with overused phrases like 'results-oriented team player with a proven track record' or 'dynamic, motivated self-starter with extensive experience'.
If your resume summary looks anything like the above examples, please rewrite it and hire a professional resume writer if necessary! This type of language belongs neither on your resume nor in your LinkedIn profile.
2. LinkedIn Summary Real Estate
You have 2,000 characters at your disposal for a LinkedIn profile, versus three to four lines maximum for your CV summary. Why would you choose not to use all that real estate toreally say something about yourself?
3. Keywords
Your LinkedIn summary is an essential place for you to insert keywords if you want to be found. By inserting a three-line summary, you lose out on your chance to build keywords into your profile.
CV Summary Example
Here's an example of a very strong resume summary statement that does not belong in a LinkedIn summary (note, I do like this statement as a CV summary paragraph– in fact I wrote it).
LeeAnn Dance – Producer – Writer – Editor
Award-winning television producer and groundbreaking investigative reporter with experience covering issues ranging from pre-election to international news, with special emphasis on East Africa. Creator and writer of highly acclaimed documentaries and promotional videos for non-profit organisations. Eight years as producer
at CNN.
LinkedIn Summary Example
What would a LinkedIn Summary look like for LeeAnn? Here is the statement we wrote for her:
Award-winning investigative and documentary television producer.
Video production and broadcast journalism have been my passions for over 20 years, ever since receiving my MS in Journalism from Columbia University. I have produced everything from groundbreaking news stories for CNN, to promotional videos for non-profit organisations. I am currently hosting a blog radio show for parents relaunching their careers.
My journalism background gave me the ability to distill a large amount of material and hone in on what's true and important. I can pinpoint the real message that needs to be conveyed, creating a human story that moves and inspires an audience.
Promotional videos for non-profit organisations
As a freelance video producer, I specialise in creating high calibre, professional and creative promotional videos for non-profit and educational organisations. I understand the budgetary constraints of non-profit organisations and will work within a range of budgets and scope of work.
Funders respond to high-quality video presentations that effectively convey your organisation's message. I will take your message, target it, and transform it into a concise and meaningful array of pictures, words, and sounds. You will then have the power of an impactful video to present your organisation's activities at fundraising events and through the web.
Back in Force
In addition to being a video producer, I was a stay‑at‑home mum
for 13 years, and I am committed to providing resources to women who are returning to the workforce. The 'Back in Force' blog chronicles my journey and shares information about the return‑to‑work process.
Blog topics include emotional roadblocks to relaunching, preparing your resume, updating your wardrobe, and preparing your family for re-entry.
Check out my weekly blog talk radio show on relaunching your career, with guests including authors, career counsellors, therapists, and employers. (www.blogtalkradio.com/backinforce)
What Works About This Summary?
It conveys LeeAnn's story and her passion (the resume summary
does not);
It contains multiple keywords that will get LeeAnn found
on LinkedIn;
It covers the different facets of what LeeAnn has to offer;
It draws the eye to sub-headings so that readers can easily see what LeeAnn is about. The text is broken into bite-sized pieces, not so blocky that no one will read it; and
It has a call to action.
Note that the CV summary does none of these five things, even though it serves it's purpose perfectly.
Can you write a LinkedIn summary statement for yourself that accomplishes at least four out of the five functions listed above? If yes, great – go for it! If you need help, consider contacting The Essay Expert for a free 15-minute consultation. We will be happy to write you a summary statement that will help you get found on LinkedIn and have the impact you want on the people who read your profile.