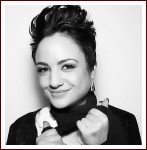 EAO and Behind Every Leader was launched in early 2012 and continues to grow exponentially. Founder and CEO Victoria Rabin explains how her passion and relentless drive for this profession originated from her years working as an Executive Assistant.
Can we start with a little background information? Where are you from and what is your current role?
My career began in London working as an Executive Assistant. After eight colorful years in the role, I was headhunted to work for a top PR company based in Texas. I jumped at the chance to grow as a professional and, within months, I helped grow this amazing entity by successfully scaling their territory to California. It was here in San Francisco, I made the risky decision that has changed my life. I decided it was time to create the organization I had dreamt of during my years working as an EA and that had remained a burning obsession of mine. What started as embryonic had soon became a reality. Executive Assistants Organization (EAO) was born!
So in short, I started as an EA working for Executives, then transitioned into an Executive myself. Now I am an Executive who works for EAs. How's that for serendipity!
You are running one of the fastest growing networks for Assistants in the world. How did this come about and how has it changed your working life?
While working as a senior EA to two cut-throat hedge fund managers, there was little to no support by means of training, mentorship or networks. After time, this "island of one" became intolerable, therefore, my search for other like-minded assistants began. To my dismay, the "resources" were scarce and it was evident that there were many "islands of one" out there.
EAO and Behind Every Leader was launched in early 2012 and continues to grow exponentially. We can affirm that this overwhelming growth is due to the organization's core values and the promise EAO has honored to finally build something profound – an organization dedicated to the needs and desires of its audience and a camaraderie that would make a difference, impact lives and that would inevitably leave an imprint. ??This vision has now been realized with the support and belief of a truly remarkable group of individuals. Validating EAO and BEL is a responsibility, an honor and a privilege to adhere to.
Exciting times ahead!
Who have been your most inspiring speakers at BEL and why?
We are extremely thankful and honored to have such an incredible roster of speakers for Behind Every Leader! Jeff Hoffman, founder of www.priceline.com,was without question an outstanding addition to our inuagural event in Feburary 2013. His candid stories about his trusted and loyal assistant were full of gratitude, sincerity and emotion. So much so he had the entire audience in tears during his second keynote. He tells the story of Laurie, his EA who was truly an asset and a contributor to his growing empire. His passionate rendition of events painted a colorful picture for the audience, we each felt that we knew her by the end of his keynote. The tears flooded when he then dedicated the speech to Laurie after she tragically lost her life unexpectedly not so long ago. Even the cameraman was in tears!
Other incredible speakers included former EA of 32 years to Sir Richard Branson; Penni Pike, who we flew in from London.
Also from the UK, Executive Secretary's very own Lucy Brazier, who not only outdid herself during her interactive workshops, she also Chaired the entire event solo. And looking back, it's safe to say that we couldn't have pulled off such a monumental event without her! She has been invited back to Behind Every Leader New Jersey this coming November.
Billionaire founder of Patron Spirits and Paul Mitchell Hair Systems, John Paul Dejoria was represented by Veronika Judish. Her interview was not for the faint hearted, as she candidly revealed the secrets and stories attached to their unique and wonderful partnership. Donna Coulling, Celebrity PA was also a big hit with our audience.
Our upcoming Behind Every Leader event (Nov 7-8 2013) has an outrageous lineup. We are thrilled to be featuring current and former EAs to; Mark Zuckerberg, Eric Schmidt of Google, Parker Harris of Salesforce, Madonna and Kevin Spacey, Editor in Chief of Cosmopolitan, Former PA of JFK Jr, Priceline.com founder and the President of New York Celebrity Assistants (NYCA).
What inspires and motivates you?
Hearing from the people who truly matter to myself and my team at EAO; the Executive Assistants. From the very beginnings of EAO, we made it our vow to continually ask our audience what it is they needed from a dedicated EA network, and then to listen intently to their suggestions, concerns and desires moving forward.
I can say with conviction, that it is because of these conversations and personable interaction with our audience that we have been able to create the masterpiece which is EAO. It is and will always be led by EAs for EAs.
What has been the highlight of your career so far and why?
Two major highlights include:
1 Meeting an inspiration EA and BEL attendee Marina Ivie. At the early age of 14, her life was turned upside down during a freak accident that caused her to lose her leg. A group of fellow BEL attendees asked Marina, the single mother of a one-year-old boy, why she doesn't wear a prosthetic leg. Her response "Do you happen to have $30,000 in your back pocket?".
EAO, Executive Secretary and some other key influencers rallied together and in less than five months we raised over $30,000. In July 2013, Marina was fitted with her first ever prosthetic leg!!! Now she can walk her little boy to the park.
She wrote to us the day after her fitting "…we shared our first dance together. I found myself twirling him around, with tears falling down my cheeks, and I realized that I had no idea how much this would mean to me, or how much I really wanted it. Our new dancing song: Sesame Street's A New Way to Walk. Thank you, thank you!"
Marina will be sharing her story on stage during our upcoming Behind Every Leader event in November this year! A true inspiration to us all!
2 Having the light shined on Executive Assistants by the media: this type of recognition is long overdue. Never has the assistant been rightfully showcased for the Herculean effort exerted on a daily basis. Historically, the assistant has been acknowledged as an accessory versus a key asset to most corporations. We have now portrayed the EA as a partner and, in essence, the backbone to every great company and every great leader.
In only a few short months, EAO has had media exposure with ABC News 20/20 and the San Francisco Chronicle, plus later this year (2013) will be featured in Entrepreneur Magazine, Inc Magazine and USA Today.
Finally, we have given the Executive Assistant the credibility and honor they truly deserve.
What advice would you give someone just starting out as an Assistant?
This is an easy one – stand on the shoulders of giants!
No Man (or woman) is an island. In order to truly succeed in this role, and in any career, you must seek mentorship. Part of our EAO membership includes a dedicated mentor for each and every EA. The ultimate reason I launched EAO was because of the sheer lack of resources, camaraderie and support for EAs.
Here is a blog post I wrote on this subject "No man (or woman) is an island! Collaboration yields Camaraderie, Triumph and Unity!"
I have always wholeheartedly believed that without evolution, we remain the same person we were yesterday.
So what's next for Victoria Rabin? Where do you want to be in 5 years' time?
My first book is almost completed Fortune Favors the Bold! and I hope to see this on the shelves in 2014!
EAO is an organization growing at lightning speed, and I see this continuing undoubtedly over the next five years. We will inevitably be acquired by a larger entity, most probably an organization with a similar model to EAO but for the Leaders and CEOs themselves. When this does happen, myself and my incredible team will remain at the forefront throughout and ensure the organization continues as we envision with the original mission and goal.
Within this journey, we intend to have Executive and Personal assistants recognised via global media and have their incredible stories shared with the world at large.
We have started a revolution,in which we are embarking upon a new notion of Executive Assistants being leaders, advocates and inspirational individuals. In less then two years, this notion will be reality."